Campaign reports
Campaign report statuses
Learn more about each status in your Campaign Reports
After sending an email campaign, you can view the campaign's statistics by going to the "Campaigns" page and clicking on one of your "Sent Campaigns."
Let's have a look at what you can learn from the email statuses you see in the report. 
Overview
As soon as you open a Campaign Report, the first thing you see is the Overview. Here is where you get a bigger picture of your open rates, click rates, as well as how many emails were undelivered and how many contacts unsubscribed.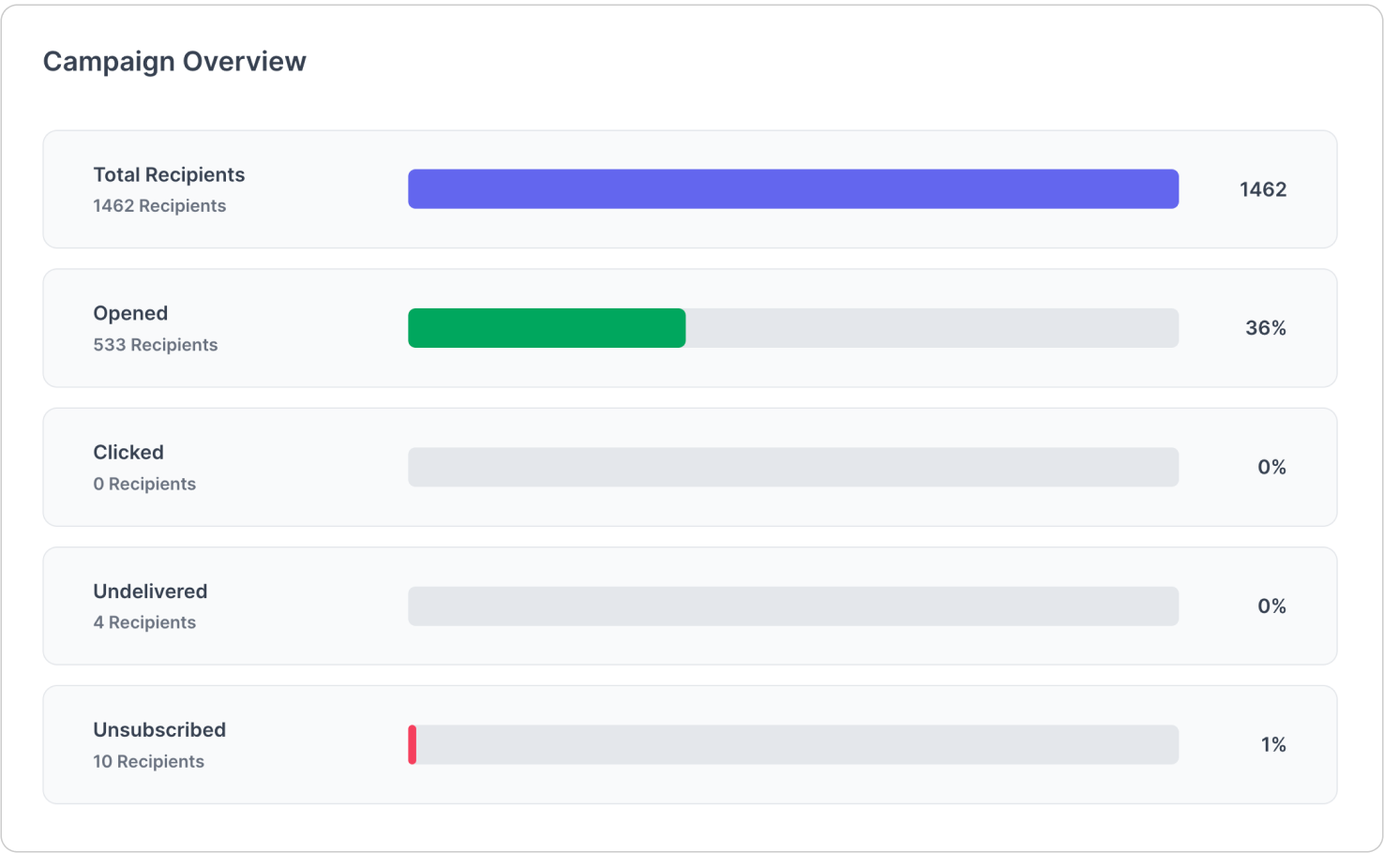 Delivering' progress bar in Campaign Reports
When your campaign is being sent to many contacts (and we mean many), you will see a Delivering status before the full report is ready. This helps you know the progress of your campaign delivery.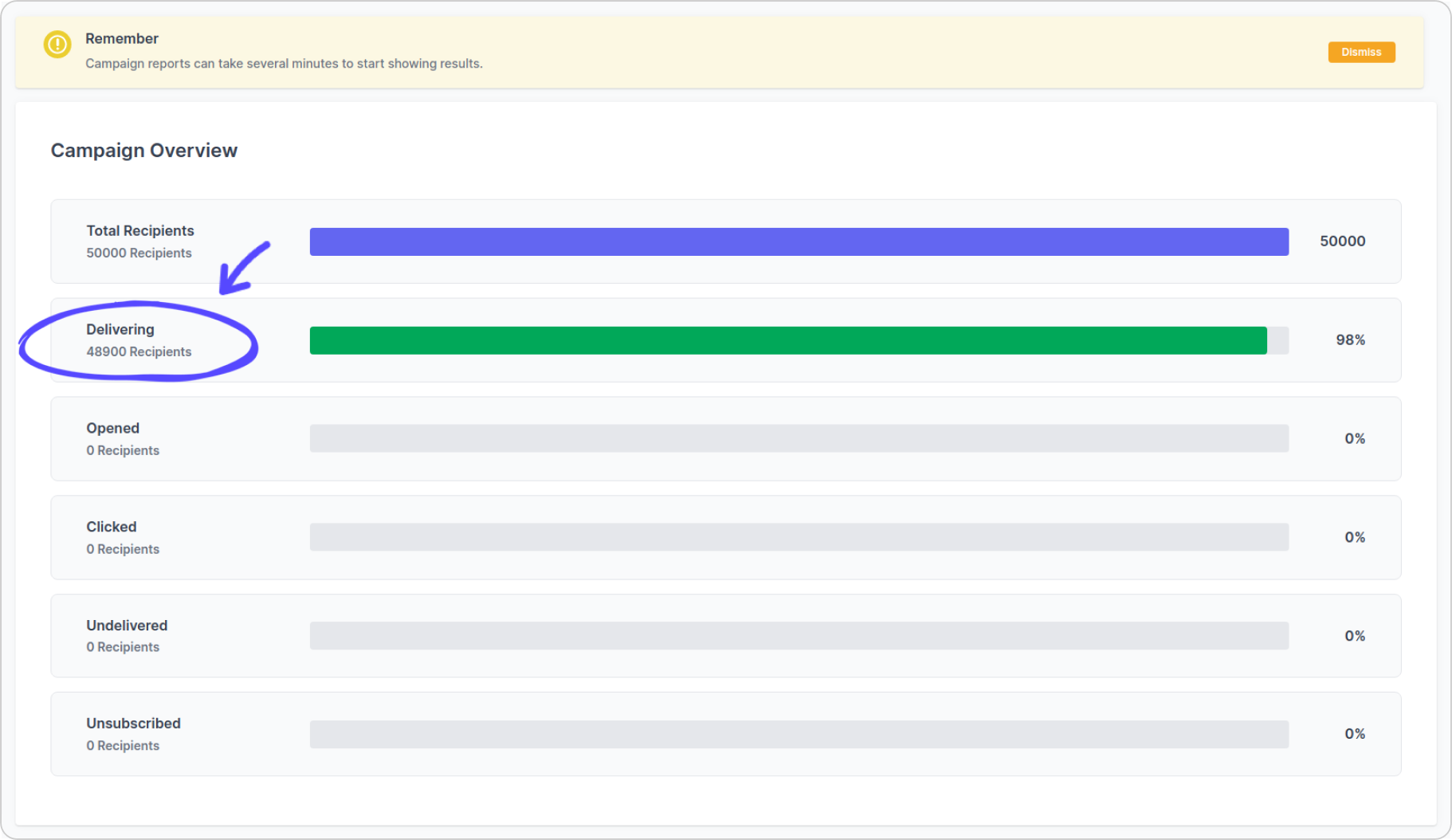 Opened
You can see how many times a specific contact has opened your emails by clicking on "Opened" and looking at stats under the Opens column.
Good to know 💡
We track open rates by inserting a small invisible image into your email campaign. This doesn't affect how your email will look – it's a common practice used to count email opens, as it counts how many times the image was loaded. It is important to note that some email servers or email providers block the automatic loading of images, so it is possible that some contacts that actually opened the email become marked as Unopened.
Clicked
Contacts seen in the Clicked list have clicked on at least one single link in the published story attached to the email. This could be an image link, a video, an attachment, or the "Read more" link (if you selected Show introduction when choosing the layout of your Story in the campaign composer).
You can check how many times a specific contact has clicked a link in your email campaign by going to the "Clicked" tab and looking at the stats under the Click column.
Undelivered
There are several reasons an email is marked as undelivered, such as the email address no longer existing, for example. Other times, it may be that their email inbox is full and isn't able to receive more emails, or simply that the server was unresponsive.
Next to every contact in the "Undelivered" list, you will see a Reason column that described each bounce error that occurred.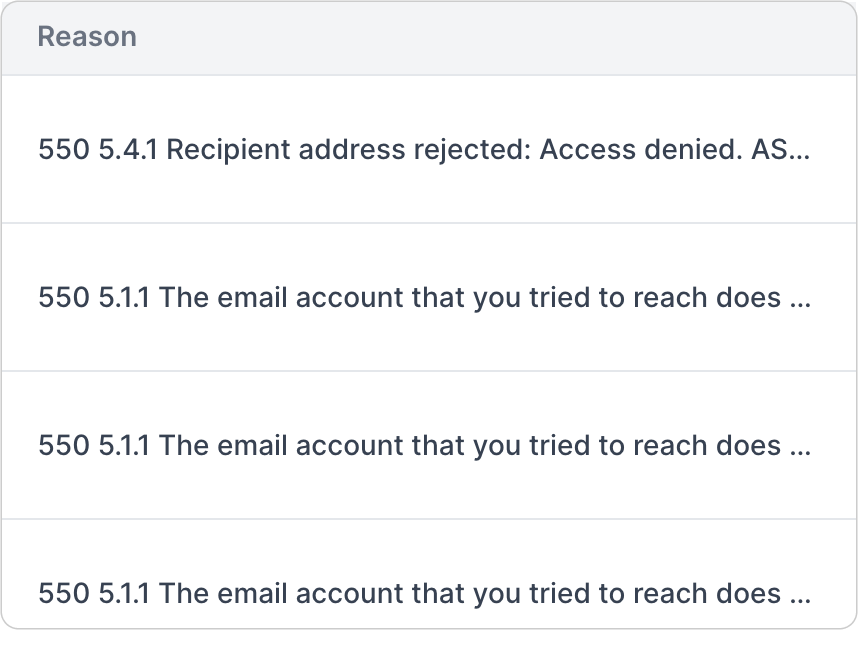 Bounced email addresses cannot receive any future email campaigns even if you add them to your campaign recipients list.
Unsubscribed
If you click on the "Unsubscribed" list, you will see all contacts that unsubscribed from the mailing list, which is relative to the site from which the campaign was sent.
People who unsubscribe will not receive any future campaigns sent from that site, even if you add them to the campaign's recipients list.
If a contact unsubscribed by accident, you can resubscribe them from the email subscribe form in the footer of the site. See how it works here →