Creating Campaigns
Adding contacts & reviewing recipients
How to make sure your campaign reaches the right contacts
Once you've added all the text and content to your email, the next two steps in the Campaign Composer are adding your contacts and reviewing them before you hit "Send."
Selecting contacts to add to your campaign
Similar to the Contacts page, you can easily look for contacts using the left sidebar filters or the filter form above the list of contacts in Step 2 of the Campaign Composer.
Learn more about using filters to search for contacts in the campaign composer →
There are two ways you can add contacts to your campaign:
Select your contacts and then click on the "+ Add Contacts" button
Add them one at a time using the "+" buttons on the right side of the grid. You can also use these buttons to remove added contacts from a campaign.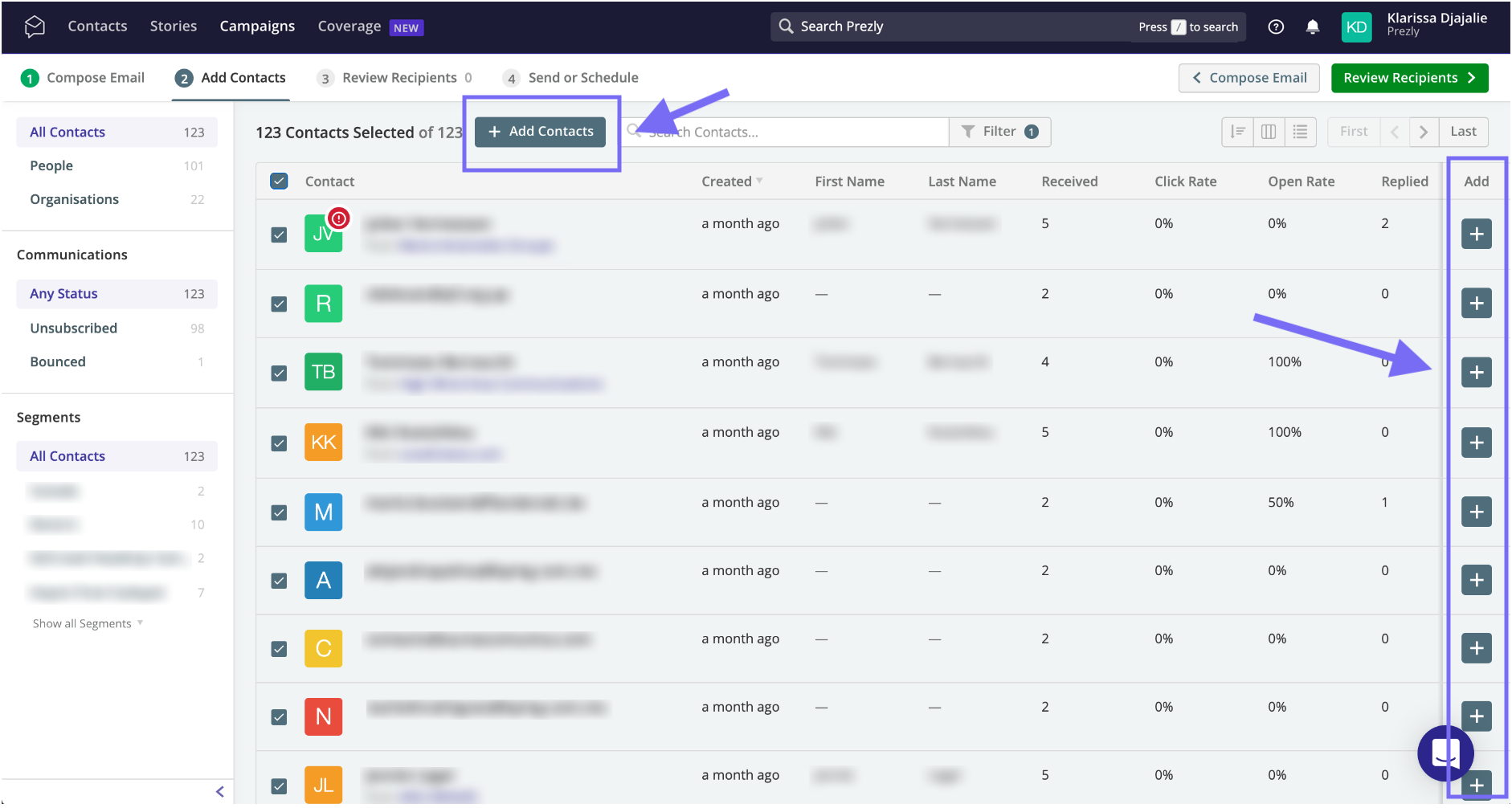 Giving your recipients list a final look and weeding out invalid contacts
In this step, Prezly automatically flags the invalid recipients that you add to your campaign.
Invalid recipients refer to contacts that have bounced, unsubscribed or have duplicates. If a contact has multiple email addresses and one of these emails is bounced, unsubscribed or has duplicates, this contact will also be flagged as invalid.
The good thing is, you can quickly clean up your list by removing them from the campaign. Alternatively, you can still choose to include invalid contacts, but do note that bounced or unsubscribed contacts will not receive your Email Campaign. This could bring down the metrics in your Campaign Reports.
Here is where you can also Preview what a campaign will look like for each contact:
And also Export your recipients list as an Excel file.
Similar to Step 2, there are two ways you can remove contacts from a campaign:
By selecting your contacts and clicking on the "Remove from Campaign" button.
By clicking on the red "X" on the right side of the rows to remove them one at a time.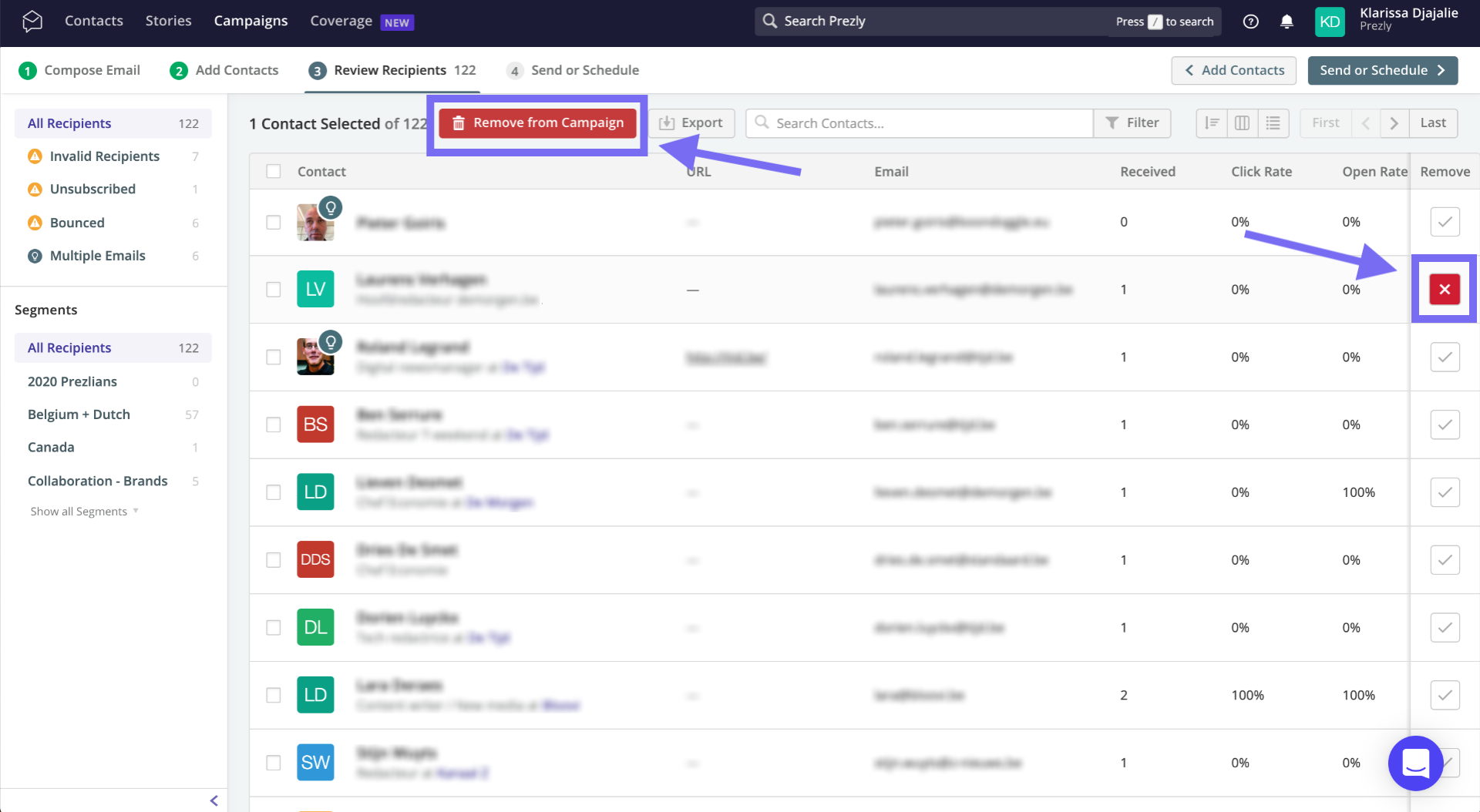 ... and when you're all set, let's jump over to the final step: Send or schedule! 🚀