Multimedia embeds
Using galleries for team photos
Showcase those gorgeous employees
We know you can utilize the power of galleries to share all kinds of images:
Event highlights
Product launches
New office openings
Video game and movie stills
The possibilities are endless! If you have a bunch of pictures to share, galleries are the best way to make them look visually pleasing within your Prezly story.
One pretty great example of this is using your gallery for team photos. This could be from an event, a holiday party, or for no discernable reason beyond showing how lovely they are.
To learn how to create these beautiful galleries with your own pet or human team, take a gander at the following article: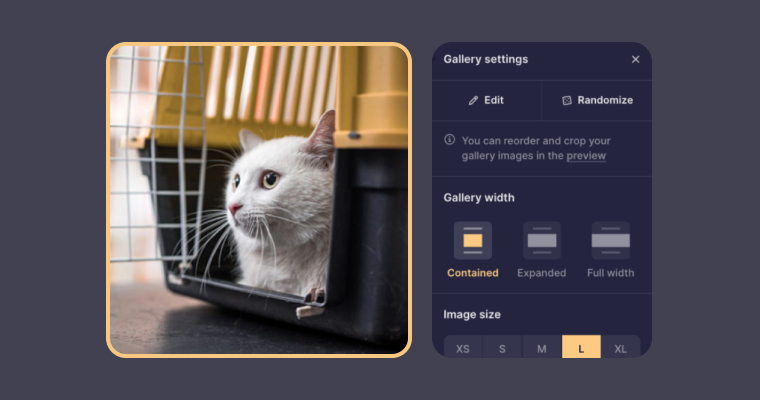 Adding an image gallery to your story
Adding and editing image gallery embeds