Configuring stories
Moving a story from one site to another
Learn how you can move your story to a different site
💡 Please be aware that once you move your story, its original URL will no longer work – meaning any campaigns you have already sent with that story attached will now point to non-existing pages (dead links). That's why we advise you to duplicate your story before moving it.
Moving your story
In the story editor, click on the Actions dropdown menu and select the Change site option. This only works if you have more than one site.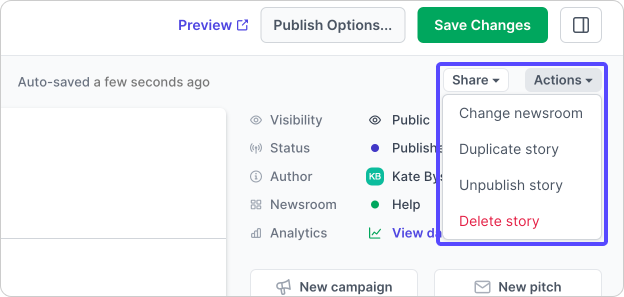 Then, you will see a full list of your sites and you can easily select which site you would like to move the story to.