Site subscriptions
Managing site subscriptions
How site subscriptions are tracked and managed
If your site has a subscription form enabled, visitors will be able to use it to subscribe to communications from that site. When people complete this form, they are added to that site's contact list in your Prezly CRM. This makes it easy to find these contacts and add them to your next email campaign.
Visitors can add their email address in the subscribe form. 

When a person decides to subscribe via your Prezly site, we automatically send them an email to ask them to confirm their subscription. This confirmation step (double opt-in) confirms their consent to receiving content from your company.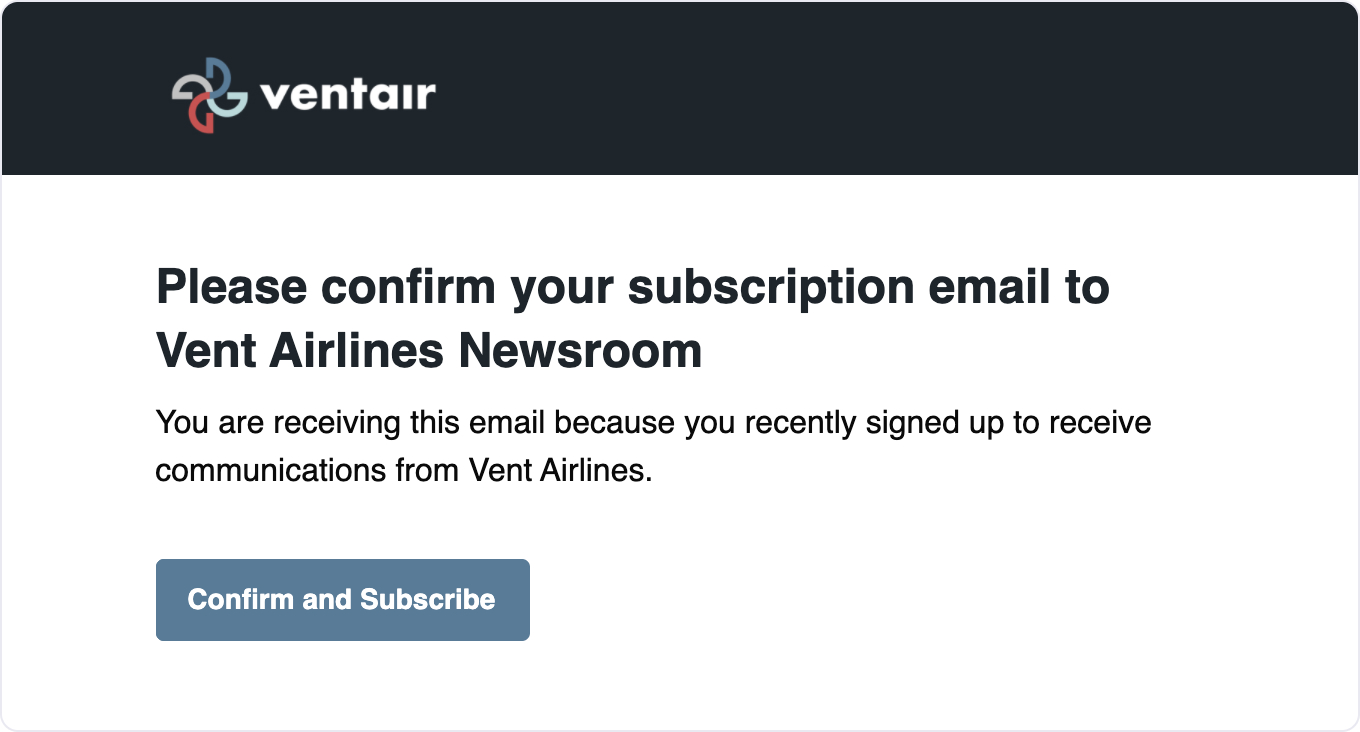 🚨 Caution: The person subscribing will only be added to your Contacts list after they have confirmed.
All subscribers are automatically added to your contact database, but Prezly is not programmed to send all your press releases to your subscribers as soon as they are published – this is something we believe you should have full control over.
If you have a new press release you would like to share with your subscribers, you can easily find them in the Contacts page.
This setting is NOT enabled by default since it can turn into a large amount of received email depending on how many subscribers you expect to get.
Head over to Settings > Organization > Email Notifications to enable it: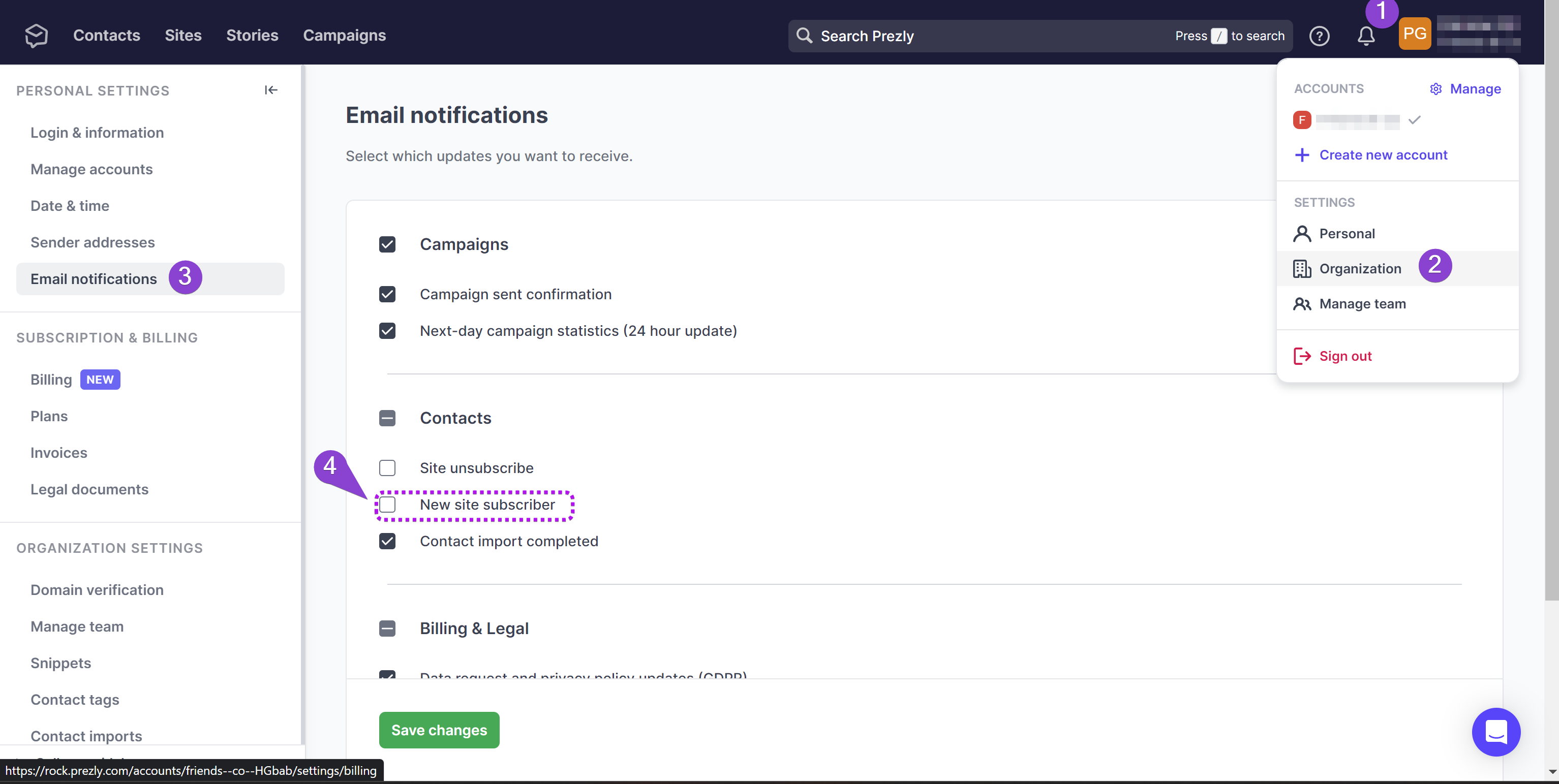 Filter all your subscribers by using the "Subscribed" filter on the left sidebar.

If you have more than one site, it is very likely that you'll have subscribers for each site. You can use the filter form to search for subscribers for individual sites by adding the "Subscribed To" rule and selecting the site from the dropdown menu.

In your Site settings under Privacy settings, you have the option to add or remove the subscription form from your sites. This form allows visitors to subscribe to communications from a site and is toggled on by default.