Styling your Newsroom
How to use images to build better newsrooms
Images and galleries are a great way to support your Stories and catch attention
Using images on your newsrooms are a great way to draw attention from your audience, newsrooms considered more engaging and interesting use photos to create and support their stories.  
We noticed that the best newsrooms use photos to make their content more engaging and interesting. In fact, two reports show that photos make up 93% of the most engaging posts on social media, while images remain the #1 type of media journalists prefer.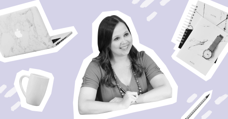 CASE STUDY
How a global PR agency uses multimedia to keep journalists engaged
What images to use?
When choosing images, avoid using generic stock photos. Instead, use images that are related to your Story and upload them at the highest resolution possible, as this will make it easier for journalists and readers to resize those images and use in different channels without losing quality. If you have the original (or "raw") photo file from your camera, use that to ensure the best quality is preserved.
There is no size limit on size or resolution when it comes to uploading to Prezly, so take advantage of that when creating your Newsroom.
Want some inspo?
Check out our press release examples page for an idea of the very different types of Stories and Newsrooms that have been published through Prezly.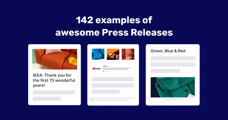 142 Best Performing Press Release Examples (2022) by Industry
We examine some of the top-performing press releases of recent years to uncover 3 practical steps you can take today to improve your PR performance.