Prezly basics
How to embed multimedia in your Story
Embed everything from YouTube videos to audio files, contact details to tweets in your Prezly Stories
It's easy to embed multimedia into your Prezly Stories using the green + button:
Types of embeds you can add to the Story Editor:
Image or GIFs (you can also add links to an image embed)
Video: Youtube, Vimeo, Wistia 
Audio: Soundcloud, Spotify
Files or documents: Slideshare, Prezi, Word, PDF
Contact information
Social post: Tweets, Instagram, or Facebook
Typeforms
Links from other websites
Story bookmarks (published stories from your newsroom(s))
See the full list of supported content here.
Note: If you can't see a full list of embeds in the Story Editor, please get in touch with our support team and we can enable the full list for you.
How do I add an embed to my Story?
Embeds are added by clicking on the green + button within the Story Editor.
When clicking on the + button, you will see a dropdown menu that includes the full list of embed options.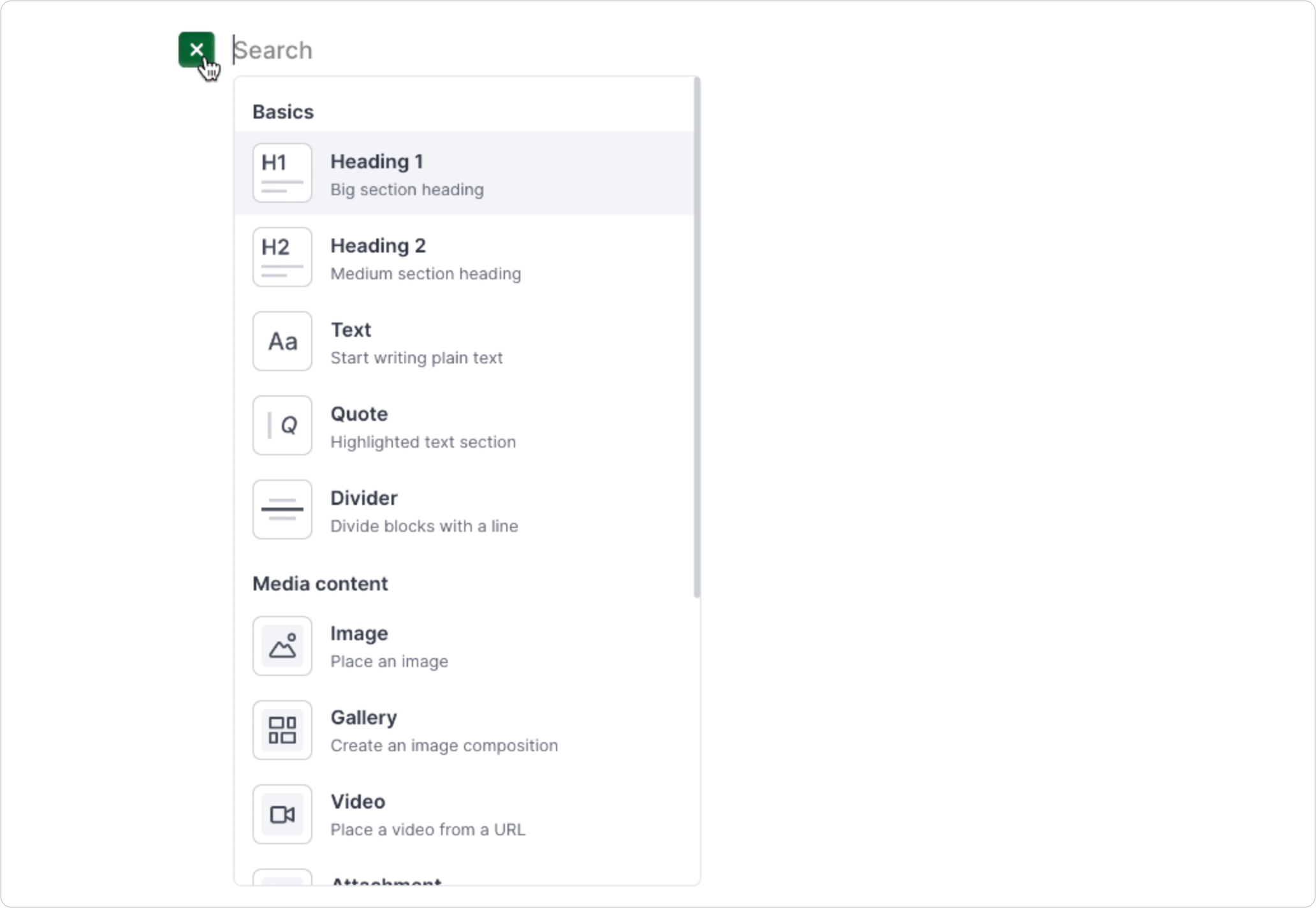 Select the embed you wish to add to your Story. Depending on the type of embed, you can either upload a file or simply copy and paste the link of the embed (e.g. Youtube link) and it will be placed inline within your Story.
Removing embeds
To remove an embed, use the red "trash bin" icon at the top right-hand corner of the embed's frame. Once you click on it, the embed will be deleted from your Story.