The Snowbird Editor: Create jaw-dropping stories
Embed a podcast. Create a press kit. Share an investor report. Support for whatever story you want to tell, however you want to tell it.
Get power tips and inspiration for using the Snowbird Editor
4 features that will change your life
Use placeholders to create story templates for your team
Share a newsletter of your stories with web bookmarks
Add podcasts, typeforms, socials and more to your story
The biggest change for me working with Prezly, is we now have more time to invest in the content making.
Create content snippets your team can use again and again
The fact that we can put a lot of multimedia content in our stories is very, very helpful. It's everything on one platform.
Use the tables feature to publish and share figures, from public research or private investor reports.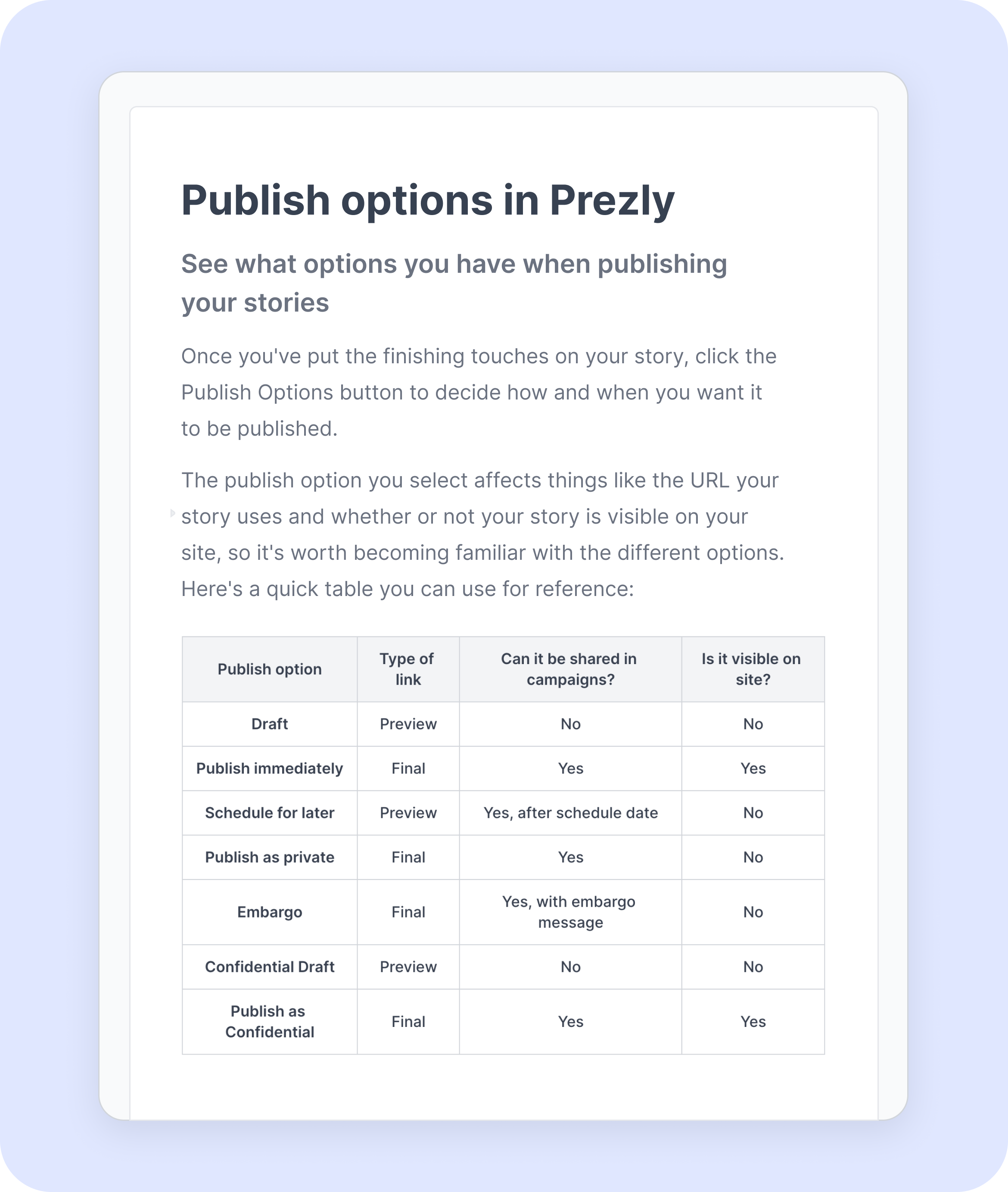 Looking for some inspiration?
Take a look at how some of our favorite clients use Prezly to get those creative juices flowing.