Your content, your way
Create a beautiful home for your brand that sparks discussion with your audience, be it journalists, customers or stakeholders.
Your online press kit
Make it easy for journalists
Built-in contact cards, a lightning-fast search function and unparalleled multimedia support make navigating your newsroom 100% frictionless.
Widget & integration
Add Prezly to your site
Isn't it nice when you can see everything you're looking for in one convenient place? Help people find information about your brand by integrating your newsroom with your website.
Use our handy widget, JSON or RSS feed to sync stories to your site, publish a newsroom under your own domain, or create a completely custom solution with Prezly API.
Ready to build your first newsroom?
Themes, customization & API
When is a newsroom not a newsroom? When it's a...
Branded newsletter

Company blog

Gated investor report

Dedicated help center

Product changelog

Client portfolio

Multimedia gallery
Bring your stories to life
Publish once, share everywhere
Fill your newsroom with fully branded stories studded with all the multimedia journalists could dream of, from print-ready photo galleries to tweets to livestreams and more.
Save time building campaigns by pulling content directly from your newsroom.
Be inspired
Take a look at some of the stunning newsrooms masters of comms have built with Prezly.
See more examples
Look & feel settings
Define your brand identity
People associate the way your brand looks and feels with how they feel about your – or your client's – business. That's why consistent branding is so important.
With Prezly's simple Look & Feel settings, you can set your newsroom to use your brand logos, colours and even typeface in just a few clicks, or go fully whitelabel.
Hub rooms
Build your client portfolio
Represent multiple clients or steward several products? With Prezly, you can build a branded home for each one and unite them within a single hub room. Or why not band them together in a client portfolio to showcase your best work?
User permissions
Run the show
Don't waste your time being the middleman between agencies, partners and translators. With Prezly, it's easy to set permissions for different users on your account and control exactly which parts of your data they can access.
Our coverage increased exponentially after we implemented our Prezly newsroom properly and set it up on our website.
Cultures & locales
Speak their language
Speed up global coverage by getting your news published in localized newsrooms. Choose from 120+ different locales and 60+ languages. Each newsroom can have its own content, press contacts and branding.
Scale & reliability
Cater to millions of visitors without blinking
Are you worried about uptime due to a sudden increase in visitors? During times of crisis, you can't afford to be dealing with technical issues.
With Prezly, your news will be available online instantly and delivered to stakeholders' mailboxes in seconds.
Publish your newsroom today with a free 14-day trial
Prezly makes it so easy to host press releases in a newsroom and have it be not only a one-time thing, but something that you can repurpose and create new pitches around constantly.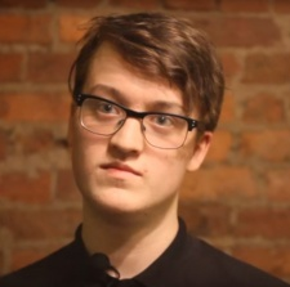 Proud to be trusted by hundreds of comms teams worldwide
See if Prezly is right for you
Want to see what Prezly has to offer first-hand? Start a trial to try out our Premium Plan free for 14 days, no credit card required.