Type: New Features
March 28, 2019
Overview of your pitches
Today we have released what we call the `pitches overview`. It is similar to the list of email campaigns but shows all the individual emails you have sent with with contacts in your database.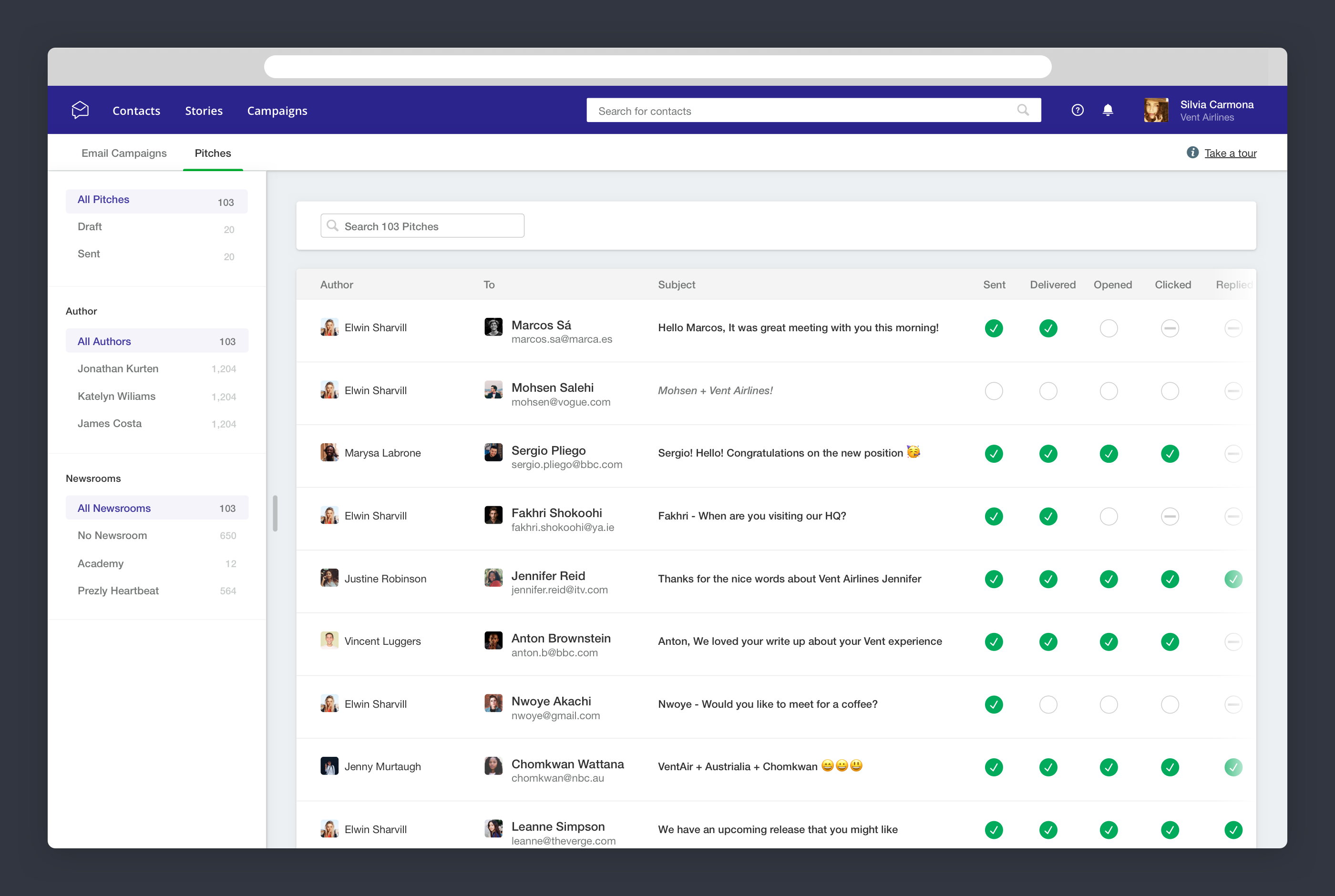 In that overview you can see all the pitches sent by you and your colleagues and discover who opened, clicked or replied.
Please contact us if you have questions or idea's.