May 19, 2021
New 'manage team' page
Today we're rolling out a new teammates page which features more granular permissions and better visibility into the usage (join date, last login) of your account.
The new teammates overview replaces, improves and consolidates information from what was previously teammates listing and privacy settings.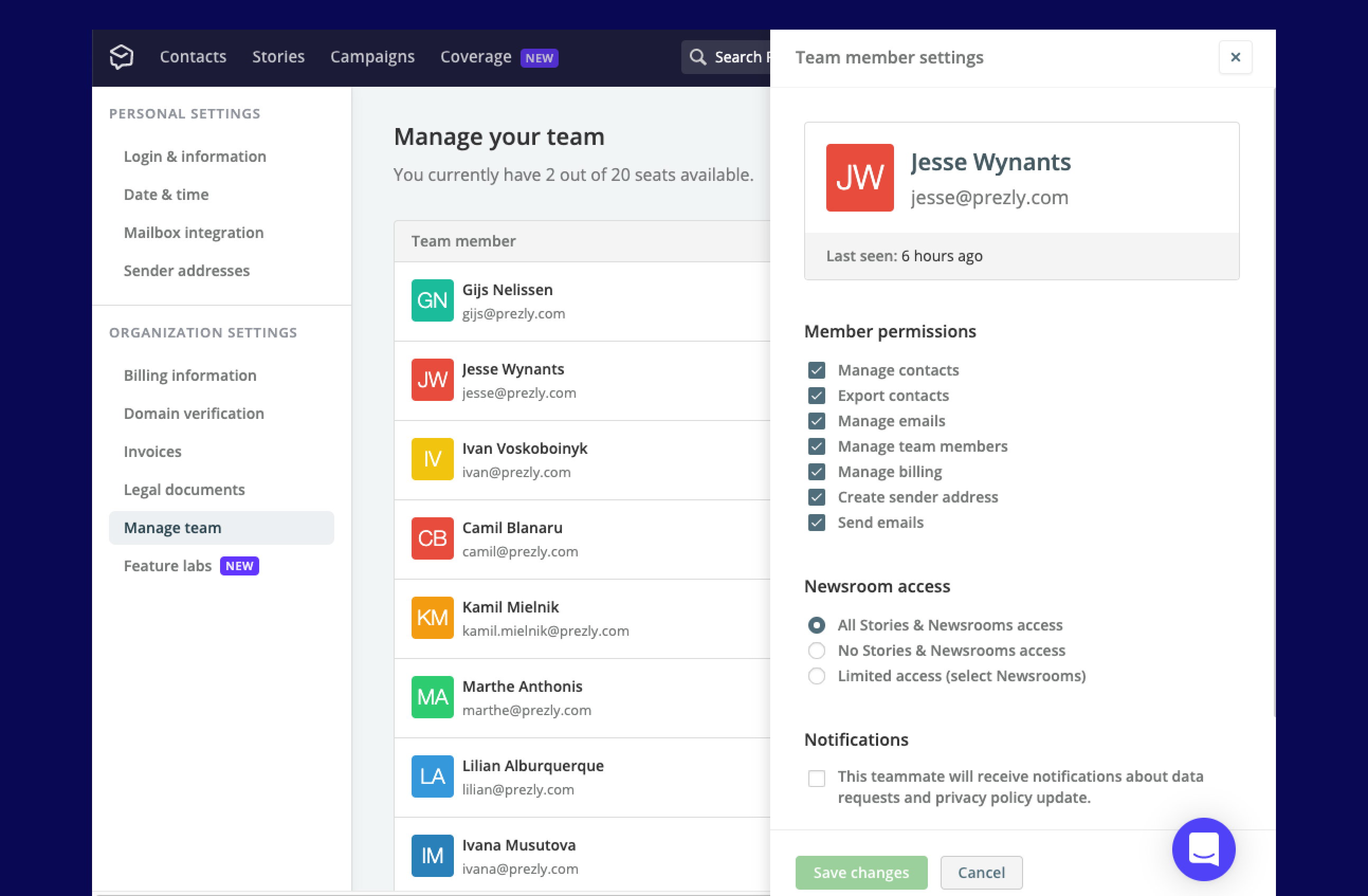 Easier to invite new users
New permissions:

Creating sender address
Managing other teammates
Easier to lock accounts to a single or multiple newsrooms

Privacy notifications (toggle on/off) are now part of team member settings
Suspended/Disabled accounts now go in a second list
Order team listing by joined date, last seen or name
Visit the new page here or check out the docs.