Case study : wallsauce
How 1 comms hero took this design brand from geek to chic
We interview Nicole Yeardley, the 1-person comms team behind international interior design brand Wallsauce.
Wallsauce is an incredible interior design brand that creates stunning wall murals including some you can put up in minutes and peel off without a trace, catering to everyone from office spaces and hotels, to care homes and residential lettings.
"We kind of think of ourselves as a department store for wall murals," says Nicole Yeardley, Wallsauce's manager of all-things-branding.
As a one-person comms team in a small business, Nicole had to think big. With the brand evolving from selling superhero wall stickers to something a little more chic, she had to cover a few bases to make sure her stories won coverage. Namely, she needed to:
Get her emails noticed

Localize press releases to four different territories

Find an easy way to give journalists the assets they need, without the faff
Here's how Nicole managed to use Prezly to achieve all three.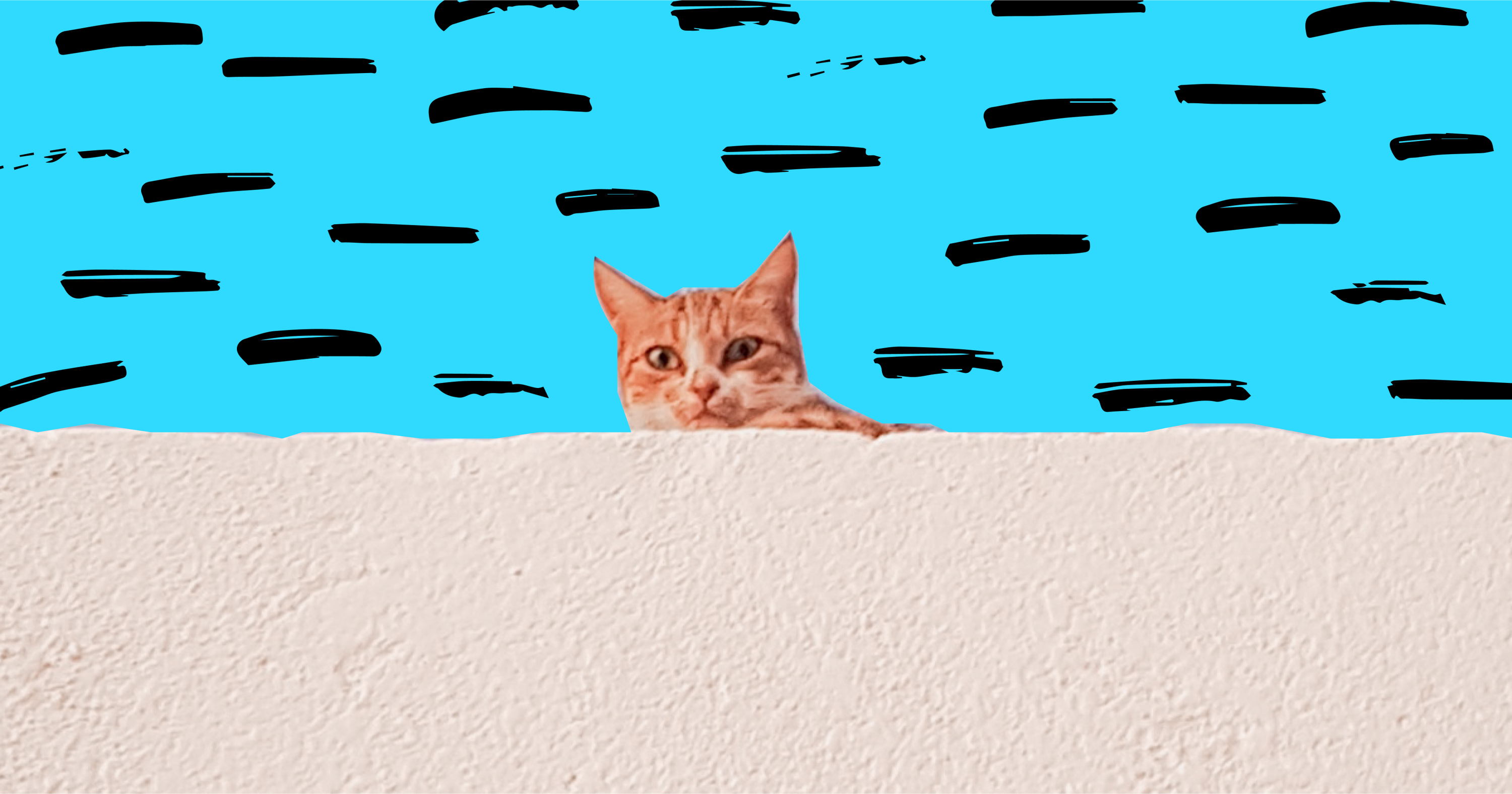 Press Kit & Media Kit Guide (What To Include + 10 Examples)
A company press kit serves as a style guide for anyone looking to tell your story. But did you know it can also improve your media relations and boost your chances of coverage?
A department store for murals
Nicole is Wallsauce's Digital Marketing & Content Manager, which basically means she handles everything that promotes the business on the internet.
"We're not the biggest company, so my job covers all areas of marketing, social media, PR, overseeing blog content – kind of everything that's online.
"We think of ourselves as a department store for wall murals, so a little bit of something for everybody. Wallsauce was founded by three males who were making these superhero wall stickers. Since then, we've gradually been building out the brand into something more on trend."
When you've got such a visual product, your emails have got to look good.
Nicole's Prezly origin story is actually a bit of a fun one, because when she first pitched it to Wallsauce's team she had no idea ours is an all-in-one PR software.
"I first pitched Prezly to the directors because I saw somebody else using the newsroom and I was just like, 'That's everything a journalist needs right there.' The easier you can make it for them the better."
So, you thought Prezly was just a tool for building a newsroom? (That's definitely part of it but wow, we really have to work on our marketing.)
I saw the email part and I was a bit like, 'Oh wow, that looks better than what we're doing right now. Like, a lot better.'
"Well, I didn't really know because I'd not received a press release from anybody through Prezly, so it was only when we got talking and we had the demo that I saw the email part and I was a bit like, 'Oh wow, that looks better than what we're doing right now. Like, a lot better.'"
And we've been in love ever since ❤️ How could we not be when we locked eyes with some of the stunning designs Wallsauce has on offer?
Wallsauce specialises in creating gorgeous murals for people and businesses across the world
So, I asked Nicole for a few tips on how she uses Prezly to get the most out of her PR. Here's what she told me.
1. Make it easy for journalists
"This was a big thing for me when I was pitching Prezly to our directors: that we can get the images within the email and send them out, so our contacts have everything they need straight away."
Yes yes yes. I bet your contacts love you for it, Nicole! We actually interviewed a couple of lovely journalists about how they like to be pitched, and one thing they brought up is the pain of having to go back and forth with PRs to get the right assets for their story, and all the waiting around that usually involves – on both sides. Something that could be completely avoided by including a digital press kit as part of your newsroom.
Once they've clicked on the link to the press release or they visit our press room, they don't need to get in contact with me and then wait while I sort everything out. They've got everything they need.
A specific example Holly, one of the journalists, mentioned is when she needs to write a story at short notice. Often she'll remember a pitch she received days, weeks, even months ago that is a perfect fit, but when she goes to check it, there are no images included – and she needs the story published yesterday. So she has to move on and find another story that has those assets pre-packaged.
In short: if you can remove that obstacle you immediately increase the likelihood of your story getting covered.
"We get featured in magazines quite a lot, and of course they want hi-res images. What used to happen is that they would have to get in touch with me, I'd have to prepare everything with the team, and send it off to them.
"With Prezly, we can pre-plan that. We can already get all those assets in there and then the journalist has no reason to get in touch and they can just download it and then their job's done."
Want to see how useful it is for yourself? Start your free Prezly trial (no cc required 😉).
Wallsauce's newsroom arms journalists and influencers with all the assets they need right off the bat
2. Create an email that turns heads
"When you've got such a visual product, your emails have got to look good."
Amen to that. And this doesn't only apply to those in the interior design space – it's something we've heard from a few of our friends in gaming, who use Prezly to reach their fanbase as well as media contacts. Include visuals that help tell your story.
The problem with adding a lot of images, videos and attachments to an email is that this can cause it to break, either by being rejected by the recipient's mailserver or by getting flagged as spam. In the worst-case scenario, it can even get your email address blacklisted as being potentially malicious 😱
Prezly gets around this problem by including only a preview of all your assets in the emails you send out, while hosting all the heavy stuff on our platform. It means you can add as many assets as you like to your Story and it'll always work. Plus, since you're in total control over what's live in your newsroom, the releases you send out will always be up to date.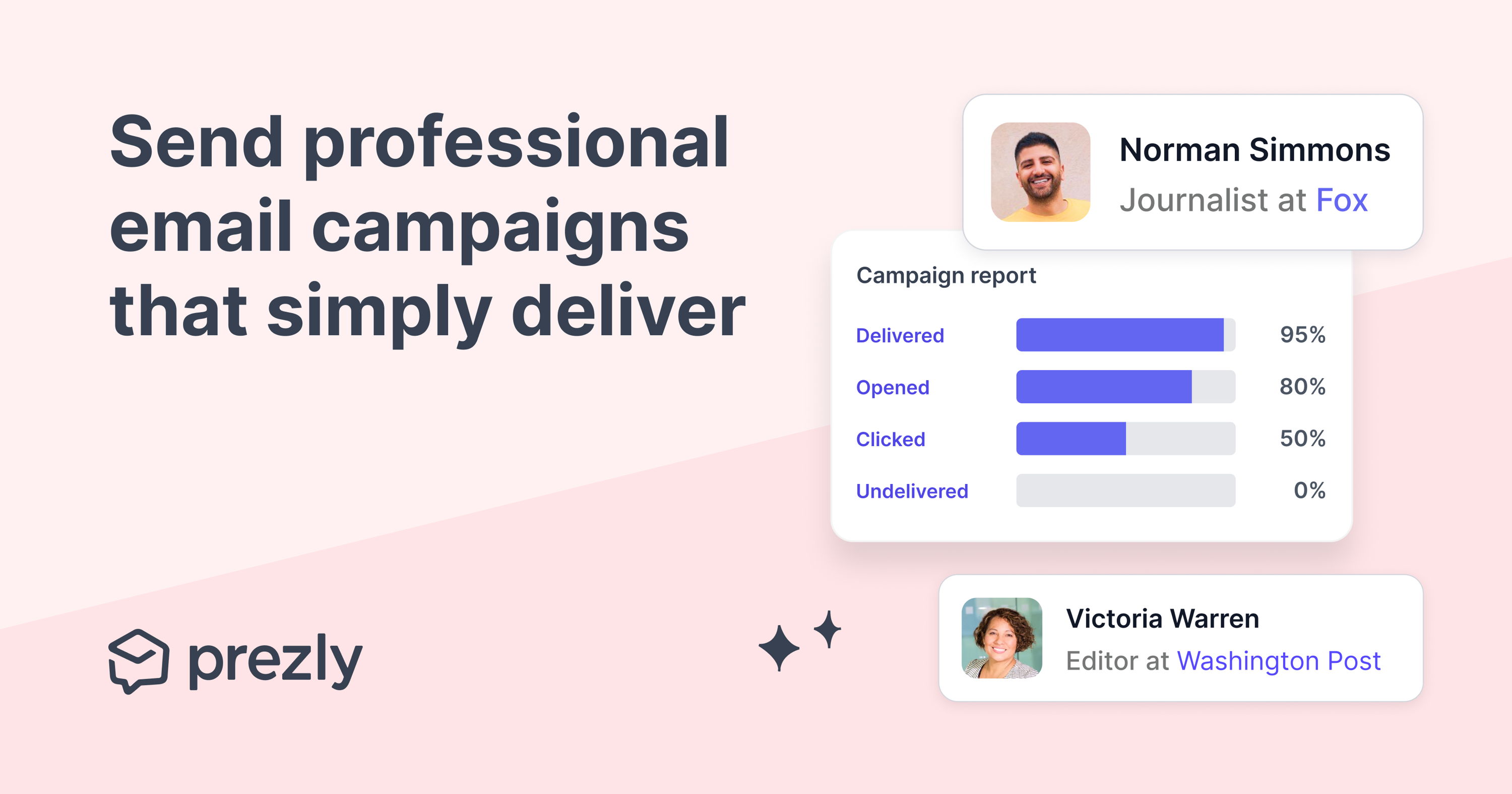 Send professional email campaigns that simply deliver
Send unlimited multimedia campaigns that simply deliver. Perfect for comms teams and anyone looking to build a fanbase.
"What I tend to do is make sure that I've got an intro and then some images that the person I'm emailing can download and use it for web or for print press," says Nicole. "We used to be with Cision and their emails were just not visually pleasing, so it wasn't quite right for us.
"It's easier with Prezly because when someone does get in touch looking for images, we just point them to our press room, whereas with Cision you don't have a press room, so you'd have to tap out the same email over and over again."
3. Tweak your press release to fit the geography
"When we want to release something new, that's where Prezly comes in. Say we've got a new design or collection, we can send that out to our UK, US, Canadian and Australian contacts by just duplicating the original Story and tweaking it to apply to the right geography."
You might notice that for the most part, all four of those locales would be perfectly fine reading a press release in English. So why create different versions?
The fact that I can just duplicate it all and then just tweak it is really great.
At first glance you might think that you would only need localized versions of your newsroom if you're telling your story in different languages. Not so; the truth is much more nuanced than that.
In fact, I was really impressed to learn how Nicole uses the localization options in Wallsauce's newsroom to tweak just a few details and help overcome the reader's subconscious bias.
"I find that particularly with the US, they like to think you're a US company because, of course, we need to ship them a physical product and they want to know that they'll get it this week and not months from now."
Nicole creates multilingual versions of her Stories when she wants to reach different audiences
All of Wallsauce's murals are custom made – they have to be, since everyone's walls are different. That means the product is made as soon as you place that order. Despite that, it only takes them three to five business days to get that order delivered to, for example, the US – far faster than even their US-based competitors can manage.
The problem? One sniff of non-USD pricing on the website and the reader assumes that because Wallsauce is headquartered in the UK, delivery will take a lot, lot longer. That's where the ability to create localized versions of Wallsauce's newsroom has proved so valuable to Nicole.
"It means that when we're sending out a press release to the US, we can look like we're a US company and only include links in there for the US site. The prices there are applicable to the US specifically."
Bravo Nicole – that's some quick thinking 🦊
Thank you, Nicole, for taking the time to speak with us and for sharing your process!
If you're interested in livening up your decor, have a look at Wallsauce's latest designs at wallsauce.com or follow them on Instagram, Pinterest or wherever you get your inspo.
Letting your product speak for itself
Not only are these three press releases from Wallsauce visually stunning, they're straight to the point, easy to read and come with all the localized info their contacts could need.
See more press release examples