Inspiration
Our favourite social media press releases of October
It's been an excellent month, especially from an aesthetic perspective. As a designer I'm very happy to see that the social media press releases of our clients are becoming much prettier. Since the launch of extra layout possibilities our clients have been publishing their stories with sexier looks. Here's an overview of some of our favourite social media press releases of the past weeks.
Tripadvisor infographic release
The teams at Weber Shandwick Singapore & Indonesia published a social media release that highlights an infographic about travel facts. Notice how they used a variation of the infographic in the header to get our interest and to make us understand immediately that we can expect an infographic.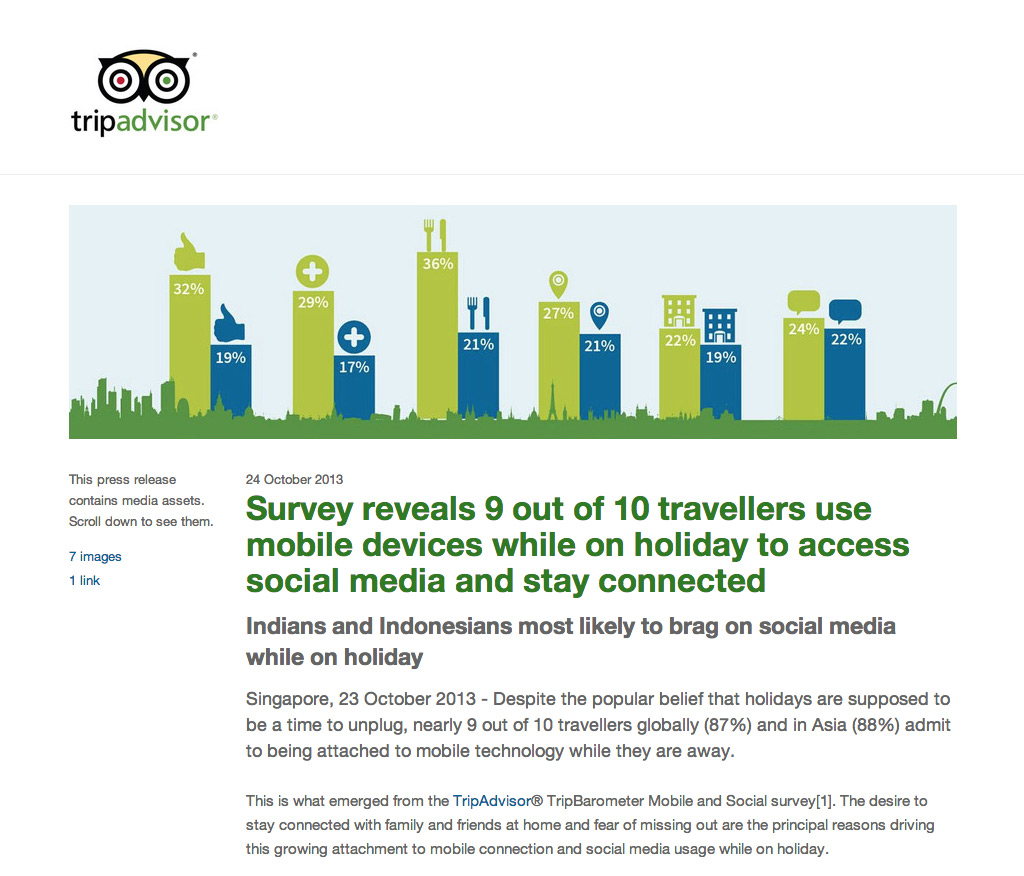 Prezly were so easy to use, and have really exceptional customer service. I tried other services before using Prezly, but now I've found such a great platform I'll be sticking here!
Toyota Corolla launch release
Even though this release is modestly branded this clearly is a release from Toyota. Their logo and colors tie in nicely with their visual brand style.
We can't look past the Corolla in the header. Furthermore, the team at Toyota made good use of Youtube videos to show the history of the car. The press can also easily download high resolution images of print quality.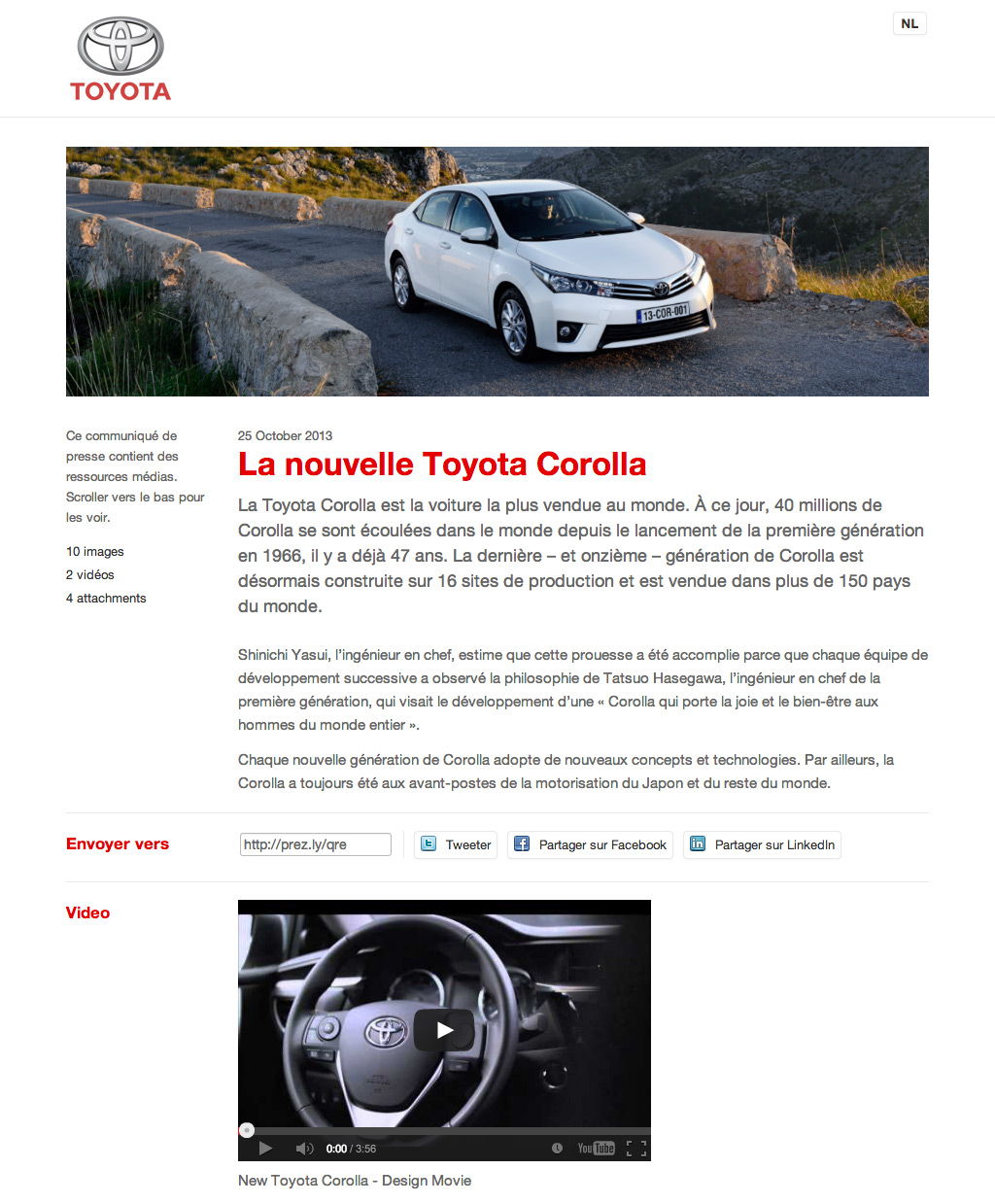 Brussels Airlines custom header
Now that's a good looking header. The team at Brussels Airlines took a few minutes to assemble three photos into an attractive visual. Are you getting hungry too?
Notice all the shares on Twitter. A tweet by Brussels Airlines created some social media buzz and that resulted in a lot of traffic on their release. This isn't just a press release. It's a social media news release.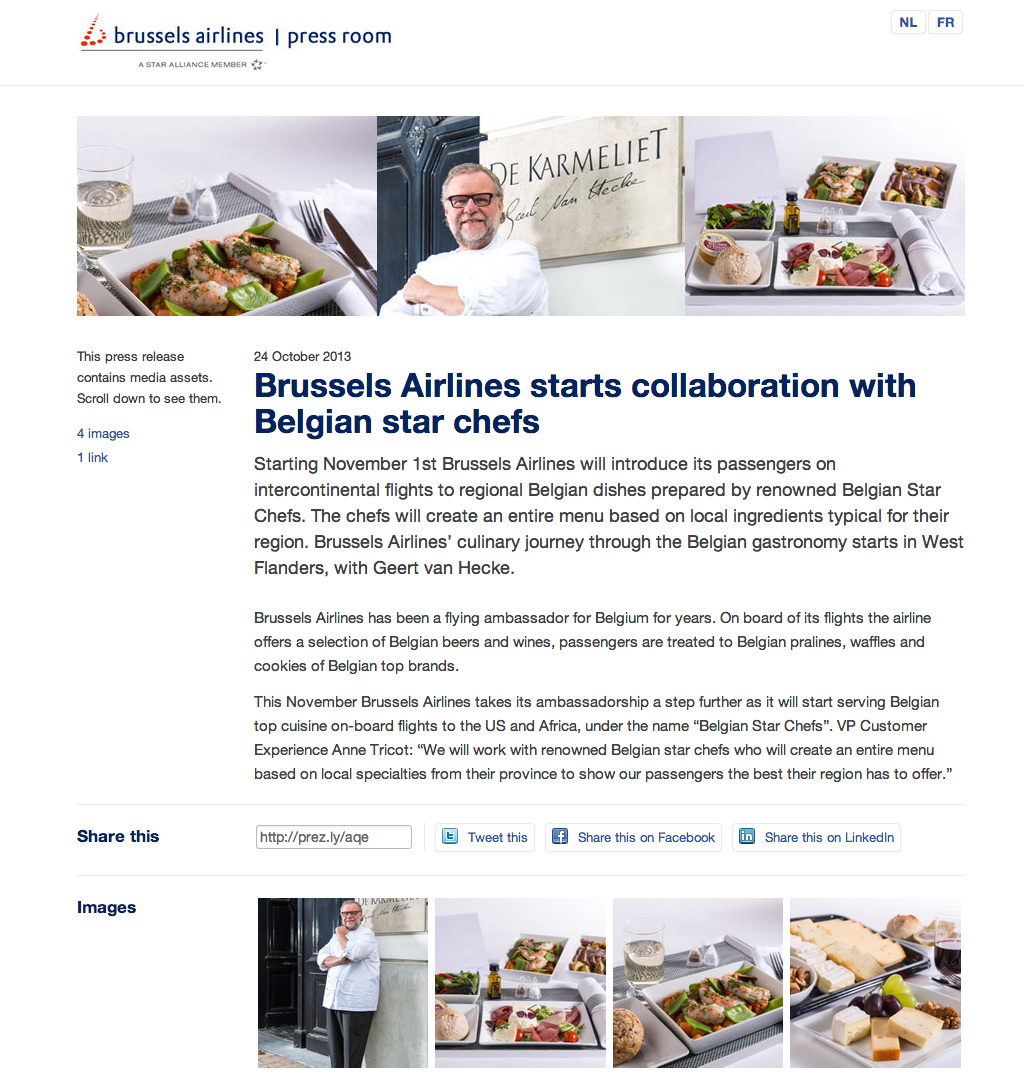 The new header feature is a great asset, because we can draw people in instantly with an appealing image. The Belgian Star Chefs release was a very popular one and the news was shared by more than 100 tweeps and Facebook members.
Are you proud of your recent press releases? Let us know in the comments or send them to me.
Update: Here are more examples of great Prezly social and mobile news releases.