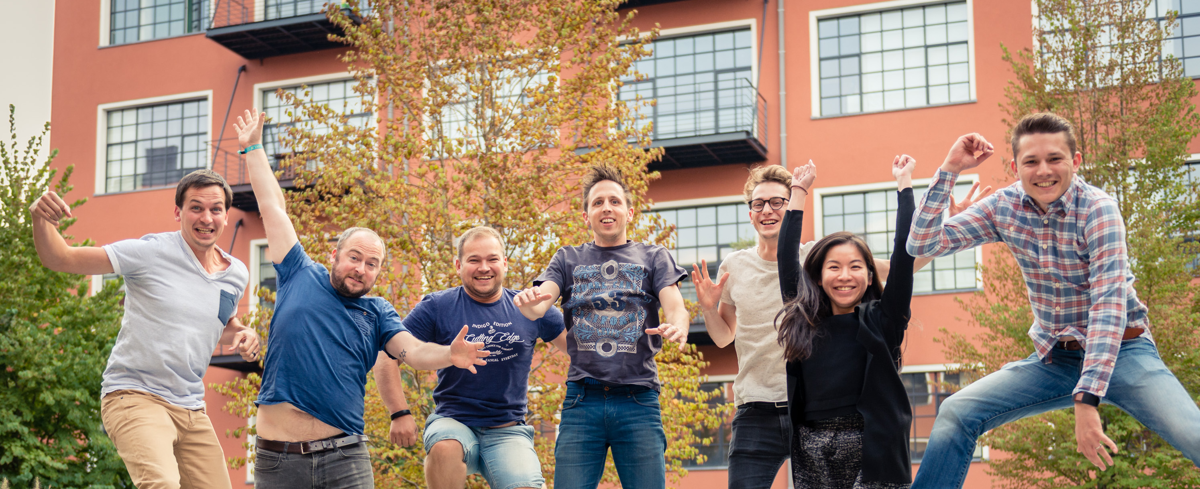 Prezly's Sweet 2016: A Year in Review
We're happy to say that 2016 has been quite an eventful year for Prezly. The team has grown (read on to learn who's who) and we've released a number of new features that are paving the way towards an even better, more advanced communication workflow.
Bigger Team
As Prezly's customer base grows, the need for greater support and the demand for more, stronger features increases.
Worldwide Support
To ensure worldwide customer support, your usual suspects, Jesse and Idries, are joined by Amanda and Darlan. Amanda will cover clients located in Asia, while Darlan will support the America's in their quest for better outreach.
If you haven't met them already, feel free to say hello in the support box.
World-Class Product Team
The number of Prezly customers keeps growing, feature requests keep pouring in. High time to expand the team building your communication toolkit.
On the design front, the product team is joined by Alex. He'll be making sure Prezly looks pretty, while also maintaining its ease of use.
To actually build new features, and making sure everything runs as smooth and fast as possible, the team is reinforced with Avtandil and Eryk.
New Features for Greater Impact and More Flexibility
Throughout 2016, a lot of small updates and tweaks have been rolled out. Other updates, however, were not so small, and are paving the way towards more flexible and reliable story pitching:
Mailbox Integration was by far one of the largest features rolled out last year. It lets you track and share stakeholder interactions across your whole team, by automatically importing conversation history and replies to your email campaign, straight from your inbox into Prezly.
Segments make it possible to create dynamic media lists that automatically update to include new contacts based on their information. Found a new blogger? Just add them to Prezly and let the system do the rest.
The campaign editor has gotten a serious makeover. But besides that, another crucial element has changed: it's now possible to send email campaigns without adding a story to them. While at first sight, that might seem like a small change, it's the precursor for improved and more flexible story sharing. What if, in the near future, you could cherry-pick the content you wanted to share, combine videos, images, and even stories?
Our New Year's Resolution
All these major updates are geared towards making Prezly smarter, more powerful, and faster and easier to work with. That's what we'll continue to strive for in this new year and the years to come.