Configuring Stories
Private, Public & Embargo Stories
See how you can control the visibility of your Stories.
Prezly gives you three different visibility options for your Stories, which you can set in the left-hand sidebar in the Story Editor.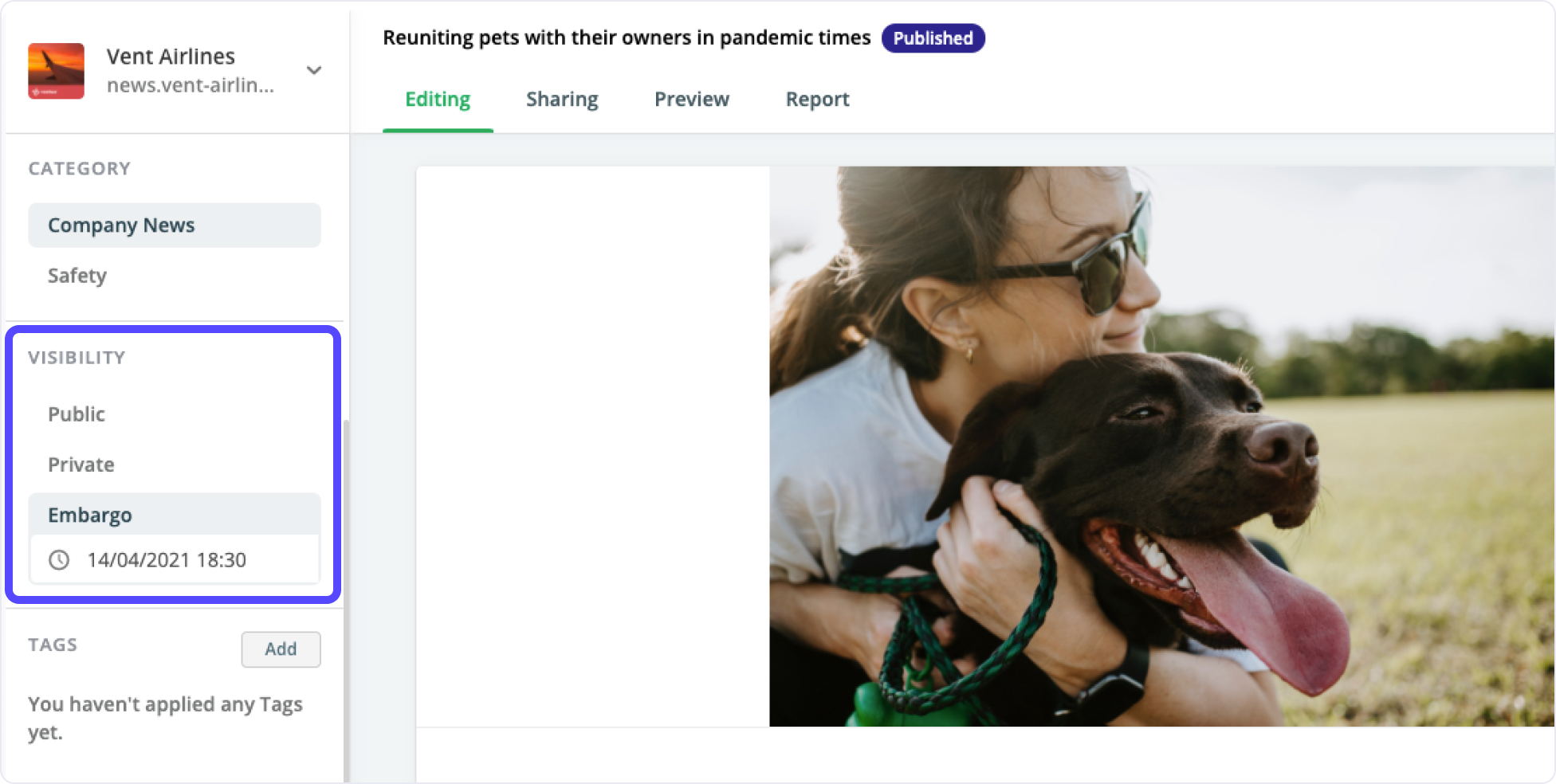 Here is how each visibility status is defined.
Public
When the story in Public, it means that it will be publicly available on your newsroom overview (not only in the newsroom but also on the web). It also means that search engines will index your story (making it discoverable using google for example helps SEO!)
Private
When the story is Private it won't be available in the newsroom, nor will be indexed by any search engines. Meaning that only people with that link to the story will be able to see it. There will also be no sharing buttons available in the story. 
Embargo
An Embargo story, is a story that will remain private until the embargo time is over.
When the story is still on embargo, and someone opens it, they'll see an embargo message at the top of the story letting the reader know that the release should remain private until that specified date. 
When the set expiry date is reached, the press release will automatically be changed to Public.
The url of the story stays the same from Embargo to Published.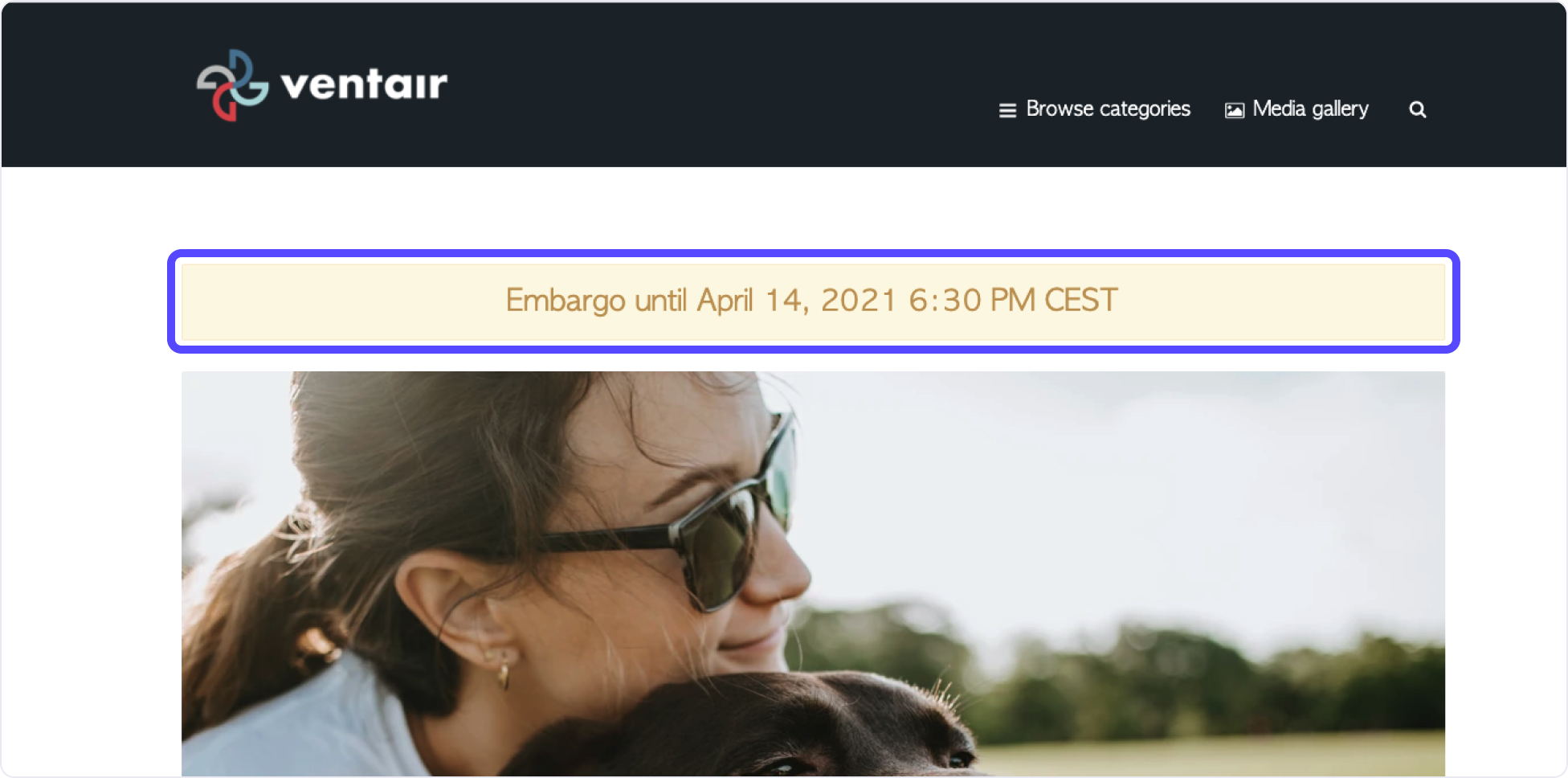 Visibility & email campaigns
When a story visibility is set to Private or Embargo, it won't be visible in your newsroom overview but you can still create and send out email campaigns based on that story. Email campaigns from stories under embargo will display an embargo notice to the recipient.