November 25, 2020
Our new Contact Importer is live!
With the new Contact Importer, you're still able to choose between importing an Excel/CSV file or copying + pasting from a spreadsheet. So don't worry – nothing has changed there, except that you can now work smarter by dragging and dropping your files, and pasting content from a spreadsheet is much easier if you want to upload contacts from various lists.
Overall, you now have a better run-through of your imports and you can make quick fixes to your import list if needed, without having to leave the page and re-open that bulky spreadsheet. On top of that, you can see a full history of your imports, and fix or preview them in the 'Imports' tab in the Contacts page. View all your imports →
The new Contact Importer also has a full import summary, featuring steps you can take to prevent the unwanted merging of contacts, such as being able to choose between overwriting existing contacts with new data or keeping them as-is.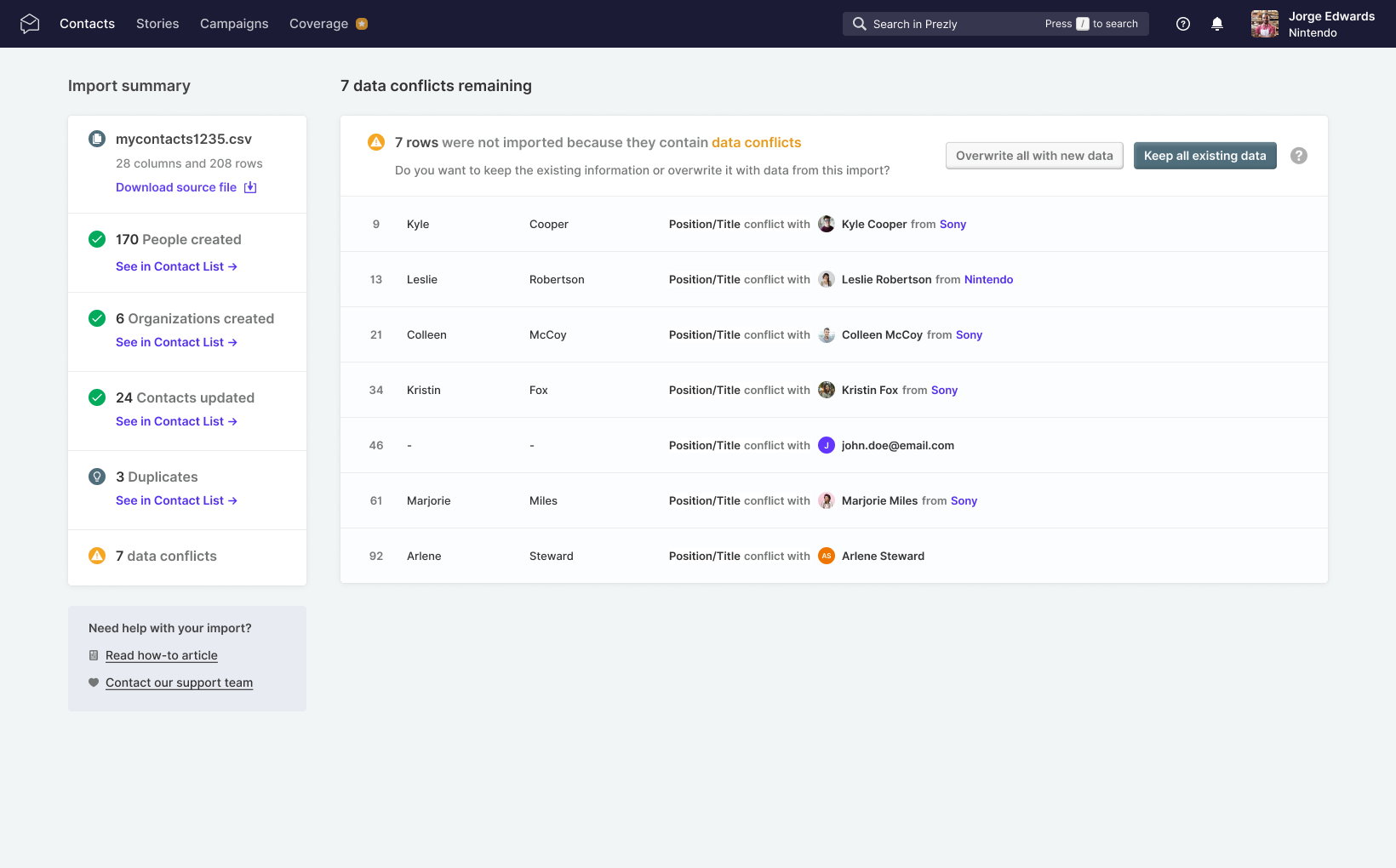 Alternatively, you can choose to "Ignore" or "Resolve conflict" for individual rows to make sure you've got the conflicts cleaned up to a tee. 👌