Area: Sites
June 28, 2022
Introducing: The Lena theme
We've just released another new theme!
Meet Lena, the latest of our new generation of newsroom themes, featuring a responsive design that gives image-centric newsrooms with multiple categories that extra oomph.
Why is the Lena theme a game changer?
Brand new layout, perfect for blogs, newsletters and more
Easier access to categories that are always visible on the navigation bar
​Tip💡
​In your Categories settings, drag and rearrange your categories in the order you wish for them to be displayed in your newsroom! Learn more →
More emphasis on categories and dates on story cards
Subtle highlight on story cards upon mouseover
Want to preview the Lena theme and activate it for your newsroom?
Go to Newsroom settings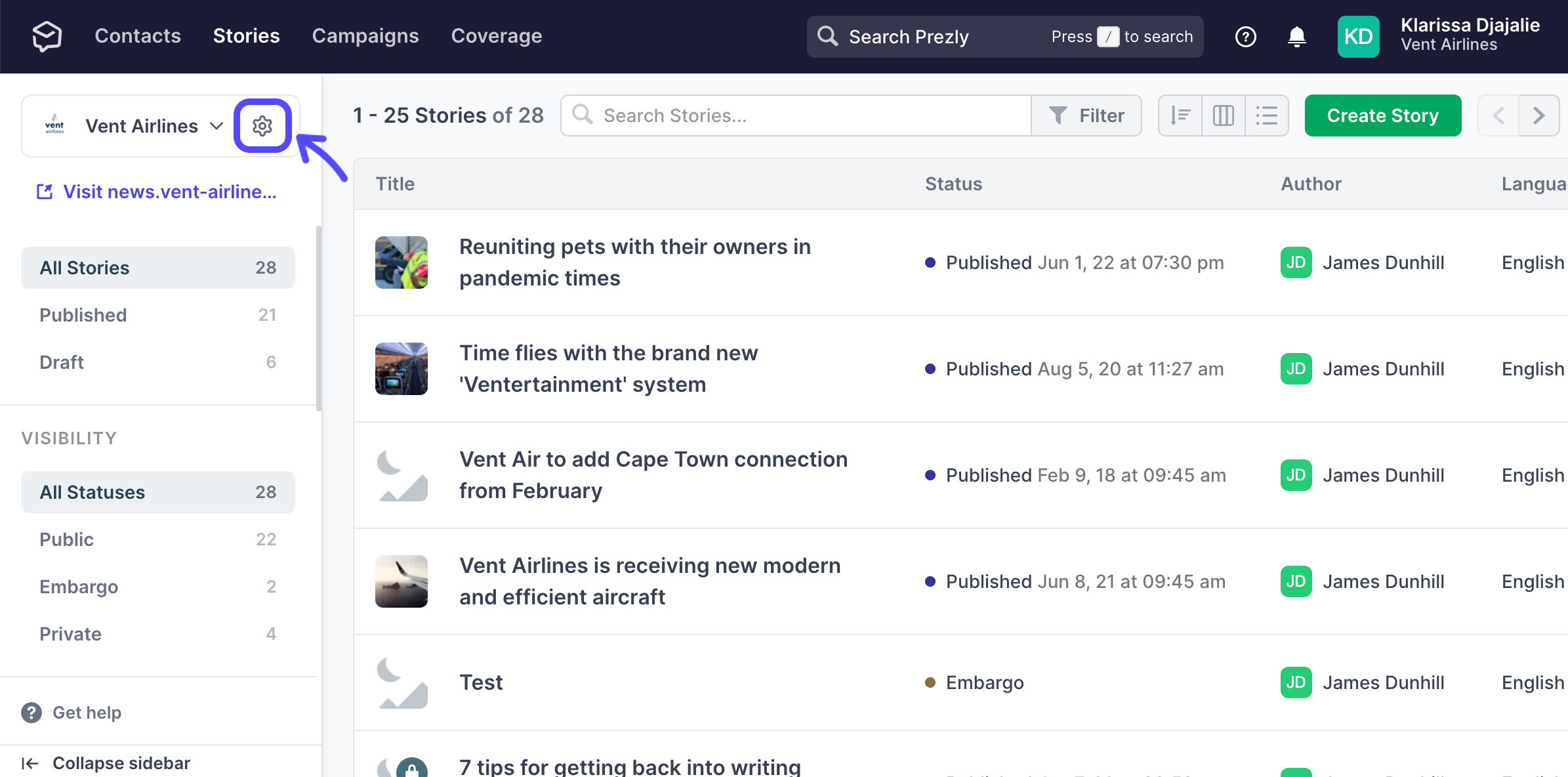 Click on Themes under the DESIGN section of your Newsroom settings page and you'll find the Lena theme, ready to be activated or previewed!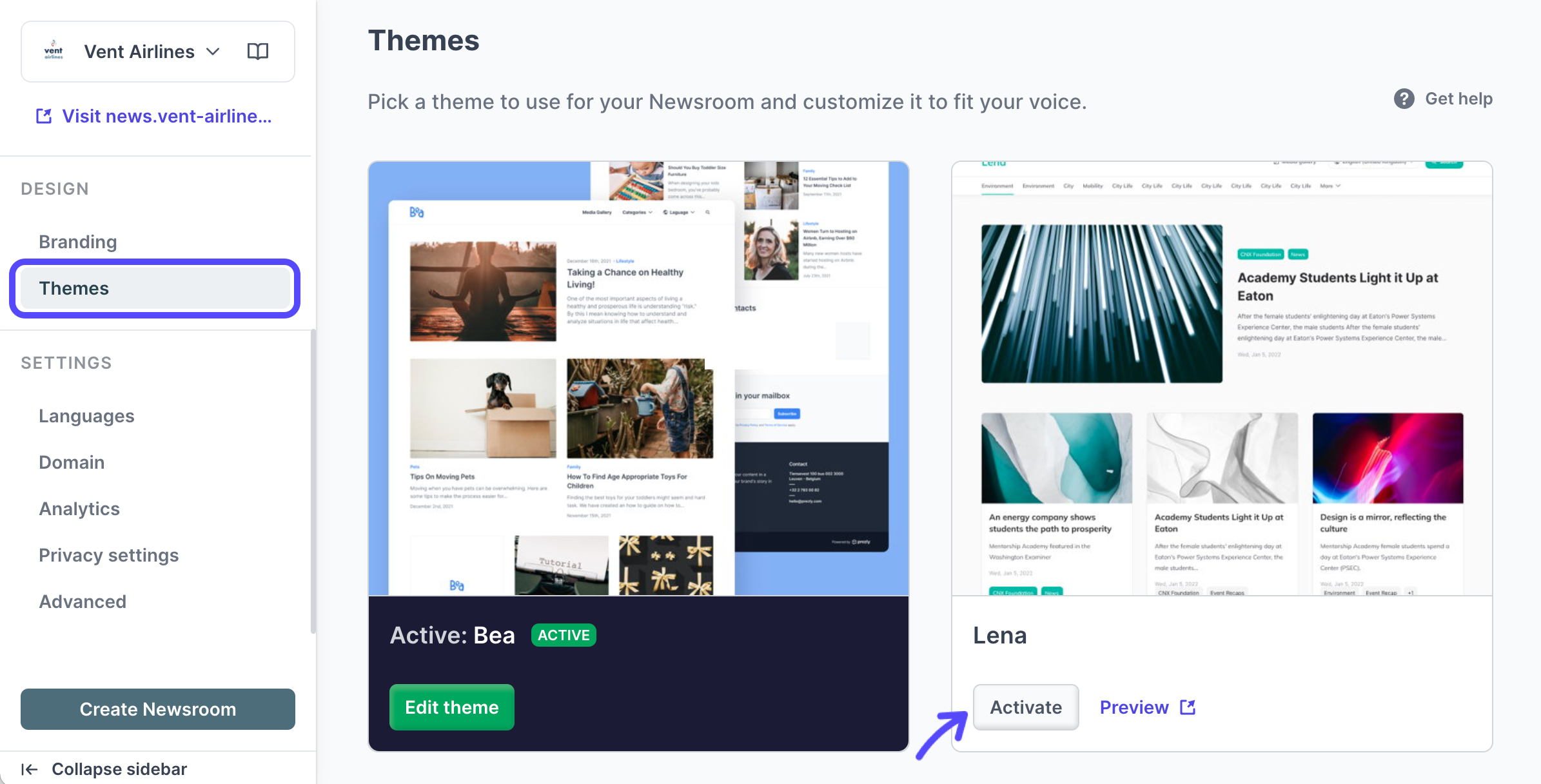 ---
Questions? Start a chat with our Support team or send an email to support@prezly.com.