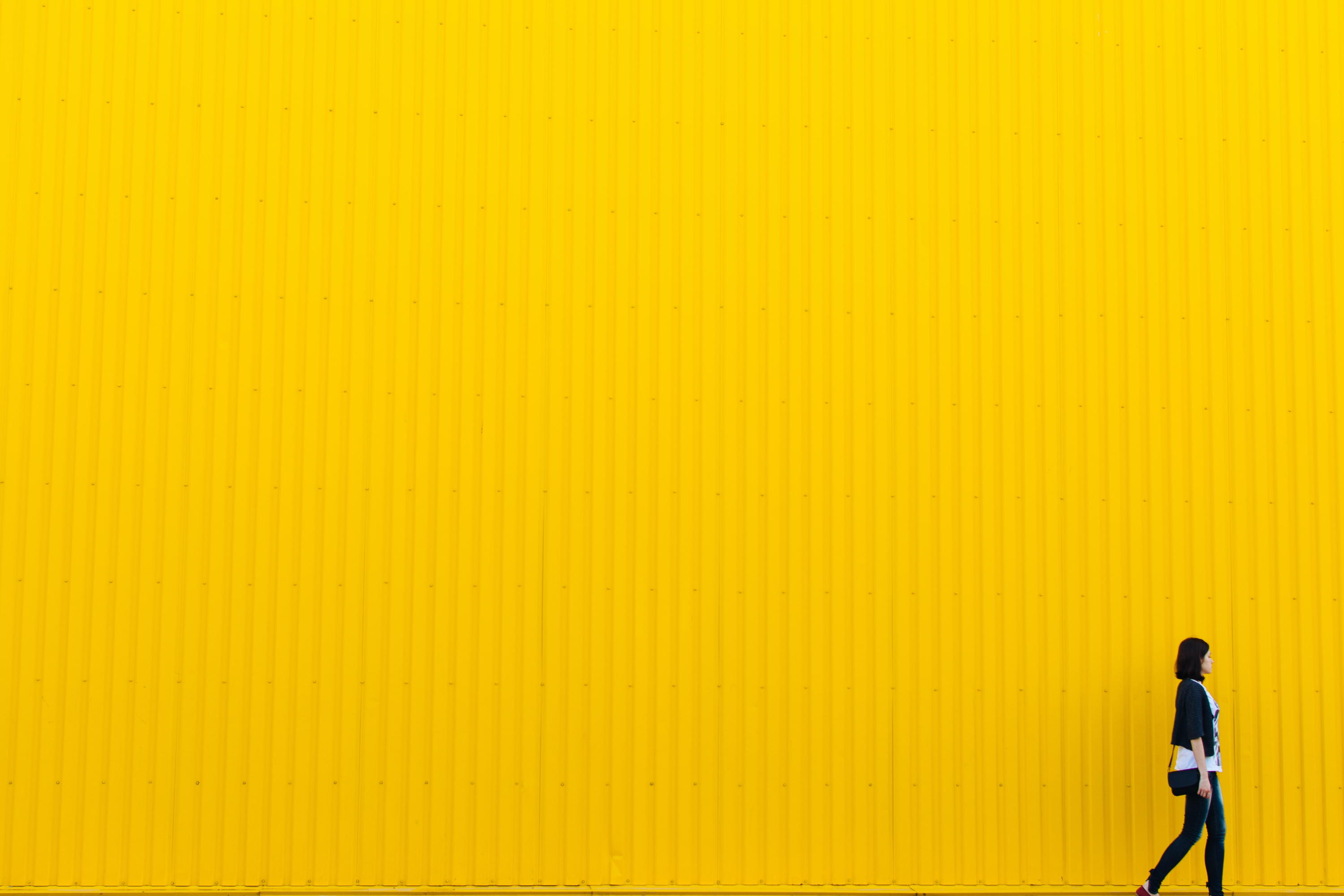 Media Pitch
If you read one article about media relations read this one
I dive into the world of media relations: the current state, why they are important and strategies to try out.
This is an article with many tips and ideas, so I feel that jumping right in is the only way to do it. Let's go!
---
The media is looking for the biggest headline, not necessarily the most significant story. With the influx of intern and freelance reporters looking to create the biggest splash, we are seeing more and more sensationalist headlines and stories — often grabbing hold of a detail and putting a spin on it to ensure readers click, regardless of the validity of the story itself.
So are media relations getting harder? 51% of PR professionals who took part in the JOTW survey said yes, 32% said that it's about the same.
So media relations are getting harder, but technology is getting better. Shouldn't technology make it easier? What is happening here?
Consider the headlines that are being thrown around today, mostly they involve company corruption, politics, outlandish marketing campaigns and most probably some sort of data breach.
Readers are lapping that up. It's why these headlines are so common and popular because they grab attention and follow the 'formula' which is to basically race ahead to be the first to break the news, ask questions later.
Which then brings me to the 'little' guys who are not Google, Facebook, Netflix or Amazon (also known as FANG stocks) who are working in the background on solid projects and products. Yet they have no salacious or extreme news to report and so they are left behind to not enjoy the fruits of effective media relations.
I love a conspiracy theory or two and when it comes to the PR world there has been an elephant in the room for some time - advertisers get better coverage in trade publications.
Notes get traded between the editorial and sales teams and hey-presto you have a little extra love when stories get drafted. By all means, this isn't foul play, it's just using the information you have - right there in front of you - and not having to dig around contacts and trying to get a #journorequest answered. I get it, it's far more time-sensitive.
Factor in the drastic loss of advertising dollars as readership falls, especially for trade publications, it starts to make sense that media relations will inevitably sour. Pay-to-play makes it very easy to 'buy' media relations and essentially control the story around you and your competitors.
You have without a shadow of a doubt heard of or thought about influencer marketing/relations. It's inevitable that you have had some exposure to this popular phrase.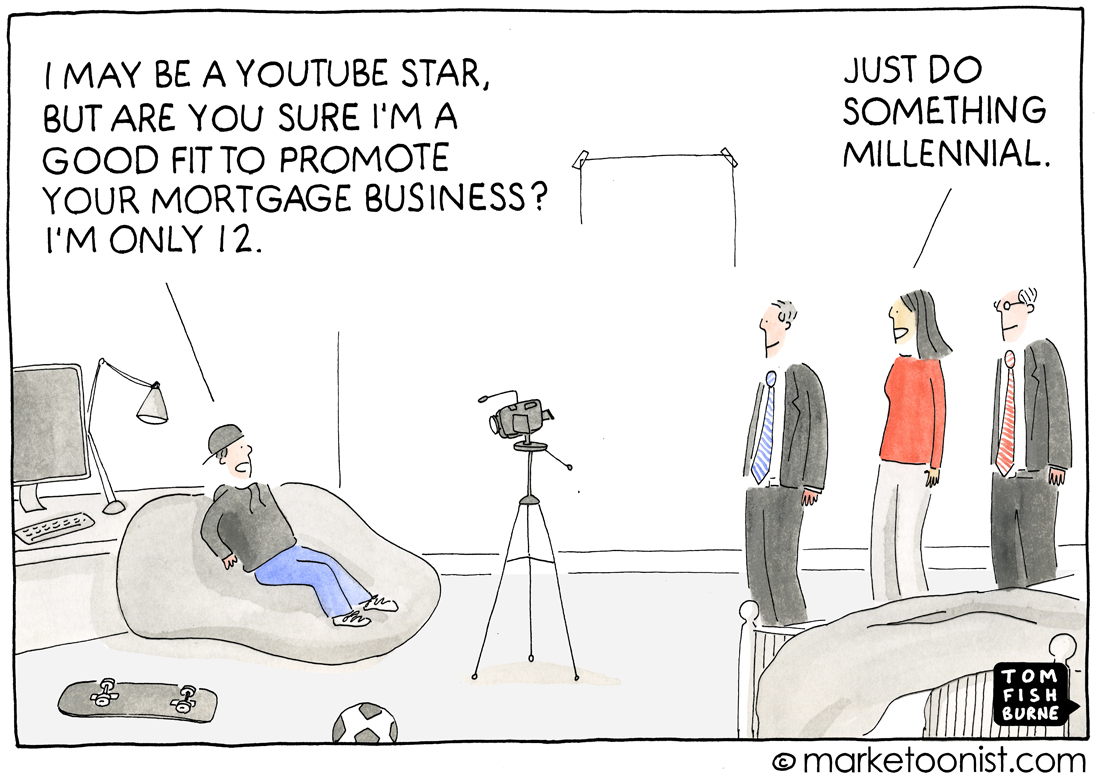 Having spent a considerable amount of time working with 'influencers' and pitching them I can honestly say that it's an incredible hit and miss PR strategy.
On the outside, the vanity metrics kick-ass - X sessions per month or Y% engagement within Z audience - but in reality, it's often difficult to measure any form of success especially if you try to use influencers for a PR boost to grab the attention of real-media. Times have changed and the relationships between influencers and the stories they promote have become less and less suitable for use.
For many PR people, right now it is far more valuable (or at least it feels like it) to engage with influencers than trade publications. The falling readership has resulted in a focus on quick and easy sharing of your message.
Pay $XXX and your story will be added to a website, social media account and so on, basically, no questions asked and a whole bunch of metrics to salivate over.
What exactly makes media relations so important? If you can get coverage simply by paying for it, then why should you take the time to learn about and engage with your media contacts?
As much as there's a lack of trust in the news in regards to fake news, there's still a certain level of trust among the bigger media outlets. The bigger they are the more likely to review the story as these publishers also have teams dedicated to research and validation. Smaller online blogs and influencers are not concerned about validity as much as they are about traffic.
A successful mention of your story or brand in a publication can be a huge driver of organic conversions and traffic. Enter: content marketing. ​ Content marketing has been a driver of no-news or generally lacking substance even when content is picked up, it rarely delivers results.
Topical news based on industry publications provides you with a highly targeted audience as well as trust and reputation if there is repeated mentions or coverage.
Blogging platforms and easy access to developers across the world has ensured that anyone with an opinion - in any form - can now sit down and develop a blog. Discussing any subject or idea they want.
This freedom of driving eyes to your articles and generally not having to validate facts is dangerous and also the reason why influencers tend to have plenty of traffic metrics to showcase. The traffic doesn't even have to be relevant, just traffic - that's it.
Social media has changed the pace of stories spreading, how they are spread and by who. Twitter is a PR favourite as a single tweet can spread like wild-fire - regardless of fact-checking or any attempts are discerning if these are rumours or complete bullshit.
This is what's good about social media, once something picks up the pace, it starts to snowball and then the sheep/FOMO mentality kicks in (I will admit that I have done this many, many times simply by reading the headline) to drive engagement.
---
Below is a pretty straight-forward, almost sales-like list of ideas on how you can improve media relations; ergo, you receive more coverage.
Learn About The Journalist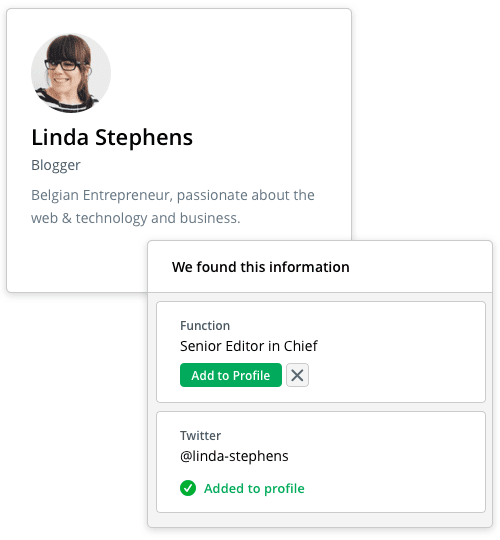 Time and time again I will keep coming back to reconfirm this - spend the time to understand the journalist you want to contact. Something to really think about here is that this isn't stalking, at least not at this stage.
So what is it that you need to learn? It's pretty straightforward, to be honest. Relevancy.
You need to learn how much relevance your story has for this journalist:
Have they written about your industry or competitors before?
What was the story?
How can you align your story to their angle (you always need to do the legwork, the journalist basically needs to review and publish)?
Are they active on social media?
Once you have started logging this information into your PR CRM you can start to look at engaging before your pitch.
Engage Before Pitching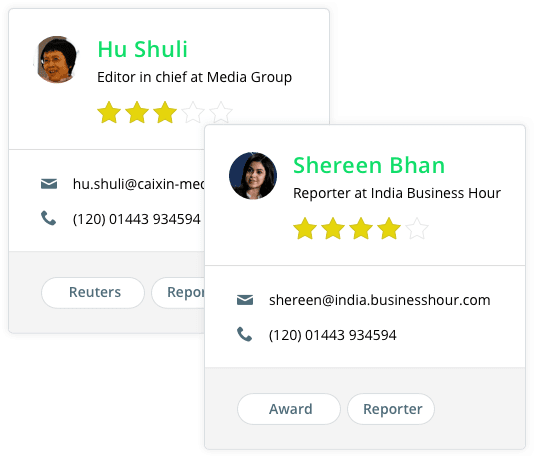 Everything that you have learned about your target journalist is down placed neatly into your CRM or spreadsheet. Now it's time to start reviewing social media profiles and activity.
Do not pitch. I repeat. Do NOT pitch.
It's tough but you have to avoid it at all costs. Engaging before pitching is to simply 'Like', 'Retweet' or reply with a comment or whatever interaction the desired social media platform allows.
Engage multiple times and try to get into a conversation. No reply, no problem. Just keep engagement going. As a side note too - once you have pitched your story, you cannot stop engaging.
Is the Pitch Really Targeted?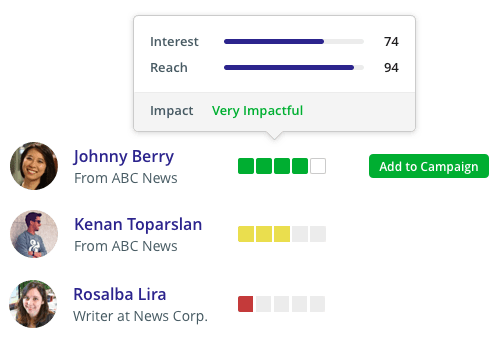 Once there is engagement you can consider reaching out to the journalist. You have done your homework - you know what makes them tick, the language they use and the tone that they prefer.
Is the mass-sent press release pitch targeted to this contact? Probably not and with a finite amount of credible and worthy journalists out there you need to do everything you can to ensure there's no bad blood there.
Focus on crafting a pitch that recognises similar articles they have mentioned and explain the relevance - do the legwork.
Maintain Ongoing Relations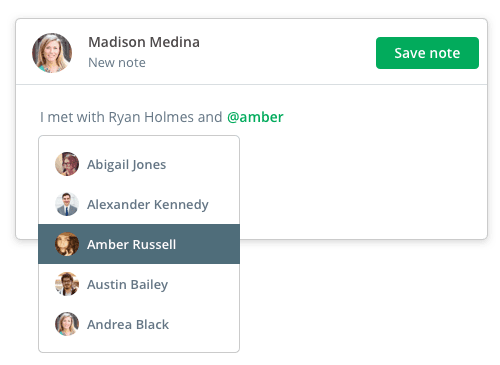 Similar to the point above, you cannot stop media relations once you have been rewarded with coverage. Relations include sending tips, stories and news of potential interest, engaging on social media, asking them for a potential quote to use in an article.
Successful media relations should be plutonic in the sense that you have similar interests with the industry and are looking share knowledge and wisdom with the readers thus a mutually beneficial relationship emerges.
Get With the Times - Visual Press Releases
Imagine having to comb through potentially hundreds of press releases every day. Same plain-text, decades-old templates of the perfect press release and having the most minimal of news to report on because there's a lack of substance - sounds awful.
Journalists really struggle with time so gathering contact information, data and details, as well as media for publication, is a very long process that needs to be validated by the substance of the press release or 'news'.
This is where visual press releases come into a world of their own. Not only can you store them online with your newsroom but you can also provide media galleries, social embeds, videos embeds and a variety of other rich-content. All of which is to draw attention, illustrate the news effectively and do all of the legwork essentially.
---
There are certainly plenty of PR tools to use out in the big WWW but when it comes to the media relations arena, you need to use the right tools for the job.
favoritevideoactivitieswildfireBelow are a few examples or starting points to consider when seeking our your ideal tech stack or single tool.
Prezly's PR CRM Helps Manage Media Relations
At Prezly our focus is to help companies better manage their PR. We provide a way for communications teams to store their media contacts with enriched information by FullContact, develop their press releases with a visual story editor and distribute to relevant and target contacts. If that's not enough we also provide online newsrooms so you can store all your press releases and provide easy access to your media contacts.
All of the above encompasses our desire to help improve media relations through improving general practices (contact management) and updating how press releases are delivered (visual story editor) as well as the key factor at play - relevancy.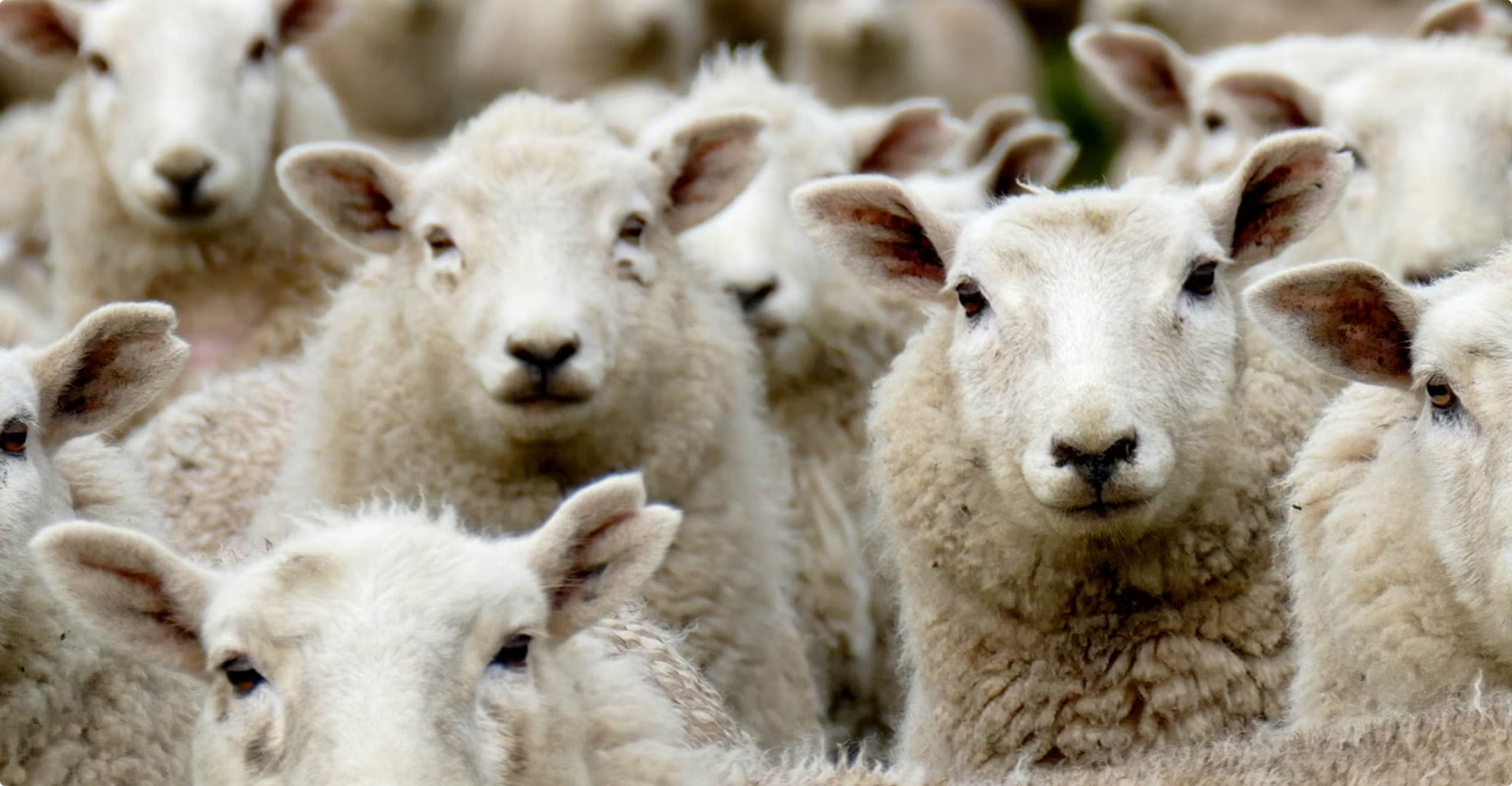 How to build a better PR media list (the best tools & template)
An in-depth guide to setting up and managing your PR contacts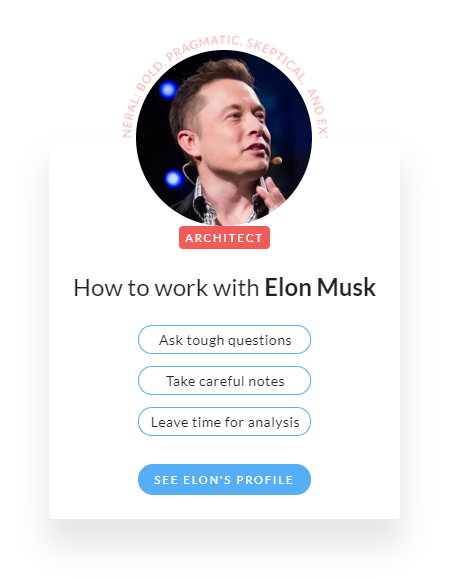 This is a piece of kit that I've recently stumbled onto and it's fantastic. The degree of ability to pinpoint and 'guess' the individual's personality, that you are trying to reach out to, is incredibly high.
From a media relations standing this tool is more for you to understand your outreach process in terms of language, style of approach etc. This is incredibly valuable during the early stages of media relations.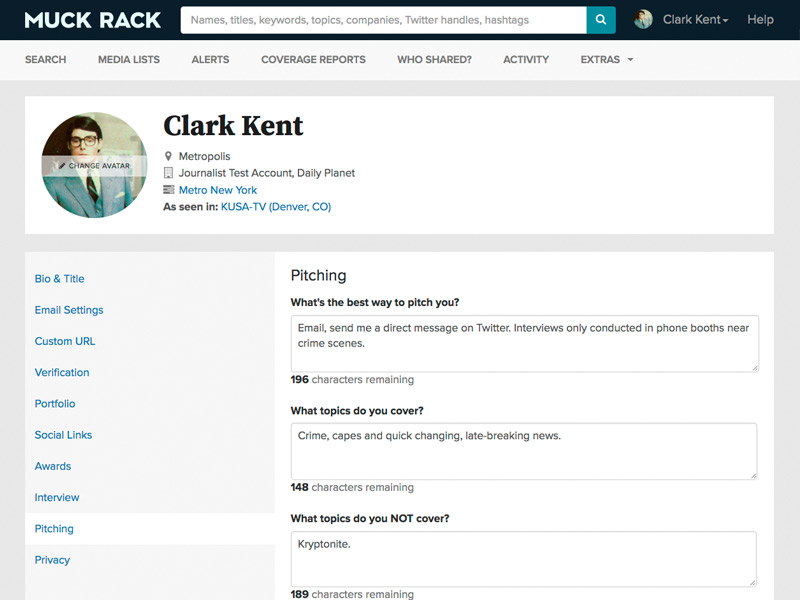 Pretty well known in the publishing/PR world but the tool works. It helps you to find the right contacts based on every variable that matters to you. Find people in tech who have written about similar topics, where they write and everything in between.
This is all actionable information for media relations - it is actually a very simple way to validate your media list so you know that the people you plan to contact have solid need or relevance to your story.

A great tool to search #journorequests via Twitter and it also helps to find contact information for journalists. But for me, the most important part of this is to ensure you are engaging in conversation outside or a press release or a 'checking in' email.