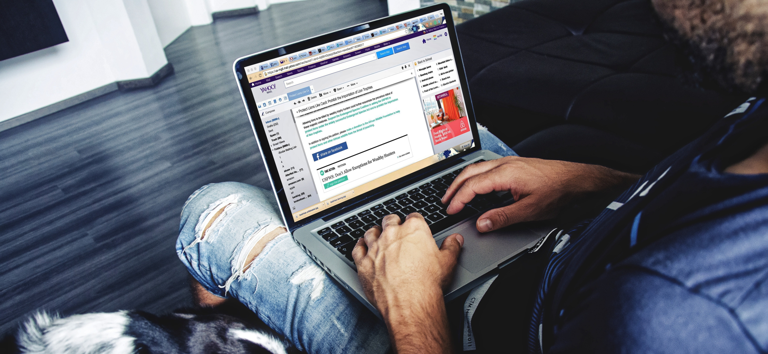 Strategy
Guide: How to use HARO & #JournoRequest to find hidden media opportunities
Learn how to use free media request platforms to find new PR opportunities.
Intro to HARO
HARO used to be somewhat of a hidden treasure for communications people and journalists. The platform works in a super simple format - journalists submit requests for quotes, contributions and interviews. Communications people find relevant journalist requests and pitch them with relevant information.
It is that simple.
If there is interest from the journalist they can then follow up via email to gather the rest of the information. Plus, because you are responding with relevant information you have a great chance of getting featured by the reporter.
To start with you choose the relevant categories that you can provide relevant information to. Once submitted you will begin to receive daily emails with requests from journalists. You can skim through, find relevant topics and send a email with your pitch.

The entire process is super simple. The next part is where it can be tricky but with these journalist requests stick with clear information and avoid any filler content. If they can skim your email and find key information they will reply requesting extra details.
As a starting point I've added a quick pitch template below for you to test out when replying to requests.
Writing Your Quick Pitch
The pitch is where things need to be super focused and to the point. Add only the relevant information that answers the journalists request and if they want to know more, they will reach out.
I've sent out many emails to these requests which were huge press releases and me trying to guess the reporters needs. It doesn't work.
Instead stick to a format that it easy to follow and doesn't need any 'hacks' as such.
---
Subject line: HARO Query [insert the title/short description]
Hey [name],
I came across your request on HARO which I can provide some insight too.
[add 2 - 3 sentences to explain your relevancy or expertise on the subject].
Happy to add more details or answer any questions you may have!
Sig.
---
Simple and straight-forward. The subject line references the HARO request, then you add in 2 - 3 sentences explaining your relevance to the request. Make this clear and super simple to understand.
If the journalist wants more details, they will reach out.
---
Intro to #JournoRequest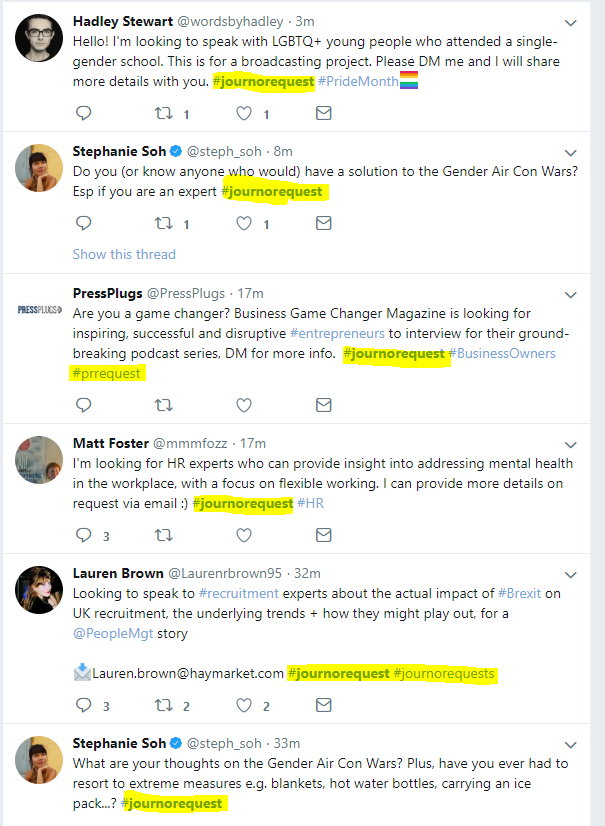 Twitter has become a serious tool for both communications professionals and journalists due to the reach and speed that news can be transmitted there.
Because of this scale and speed, many journalists, reporters and communications professionals spend time on the platform seeking out quotes, information and more.
You can see how quickly Twitter works with the news world by observing user videos of dramatic events. The pace that these videos get picked up by news networks is super quick.
Over the years a simple hashtag has become effective at finding PR opportunities and connecting with journalists.
After you check out that link you can see why it works so well for both sides - communications people and journalists. There is what looks to be a constant stream of requests - this is a communications professionals' dream!
You can also find Twitter profiles dedicated to these requests as well as #PRRequests too.
Connecting with journalists via Twitter is also easy and a great way to start building solid media relations. When you see a request coming in that appears relevant, reply to the request and take it from there.
Pro-Tip: Maintain engagement even if you do not get a feature. There is relevancy between the journalist and what you are communicating so there are always potential opportunities at a later date.
But again please remember to be relevant, stop spamming and trying to find some quick win's or 'hacks'. These never work and put you at the back of the list for future requests.
Then you have the dedicated platform for #journorequests - https://www.journorequests.com/

By taking daily media opportunities via these requests the platform adds them into an easy to search, filter and navigate software.
There's a price attached to these benefits but to be able to filter down to relevant requests is always great for timing and of course - relevancy. The basic version works well due to the basic filter options that are provided - https://journalistenquiries.responsesource.com/twitter/
I recommend spending some time getting up to speed with the platform. See if you can seek out any relevant requests right now, reach out to the journalist and see how it goes. You could find a whole bunch of new media opportunities that you never even knew existed.
By all means this shouldn't be a quick fix. Media relations are what get you the big, juicy features but these #journorequests are a great way to start building these relations.