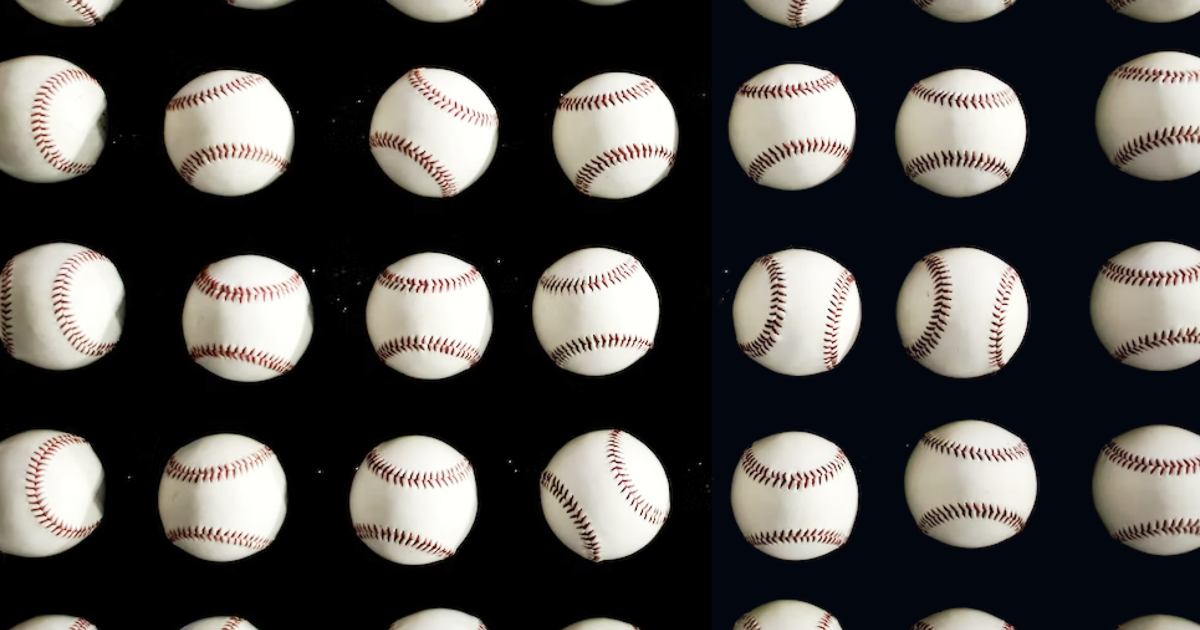 What makes a great pitch? Data from 16million emails
15,976,113 emails were sent through Prezly in 2019. Here's what the most successful ones had in common.
The pitches that perform best in terms of open and click rates are:
Sent to targeted segments of <10 people
Have 3 words in their subject line
Are shorter than 100 words
Include 1–5 images
The learnings in one line? Keep it short and targeted.
Leuven, Belgium – 22 July 2020: PR software provider Prezly has published new data on what makes for the most effective email pitch. The study takes into account the 15,976,113 emails sent via Prezly in 2019 by its clients – comms professionals working in PR agencies, in-house or consulting across all industries and geographies.
The study measures factors such as subject-line length, email content and degree of targeting against open and click rates – the two major performance indicators for emails.
These new findings are published in Prezly's free pitching pack – a 45-page PDF that includes:
A step-by-step guide to pitching with the aim to build a long-term relationship
Advice on how you can use email analytics to improve your pitch (and follow up)
A strategy framework template to help you plan your PR
Walkthrough of how the process works within Prezly
The pitching pack is available free at https://www.prezly.com/guides/guide-to-pr-pitching: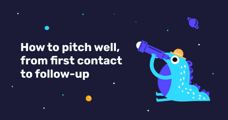 Download your free pitching pack
See what the most effective pitches are made of, based on 15,976,113 emails.
The key findings
1. Send to small, targeted groups
For this query, we made the assumption that the smaller the mailout, the more targeted it is. The data showed that the less targeted an email campaign is, the lower its clickthrough rate. One-to-one pitches performed best, scoring an average clickthrough rate of 14%, followed by: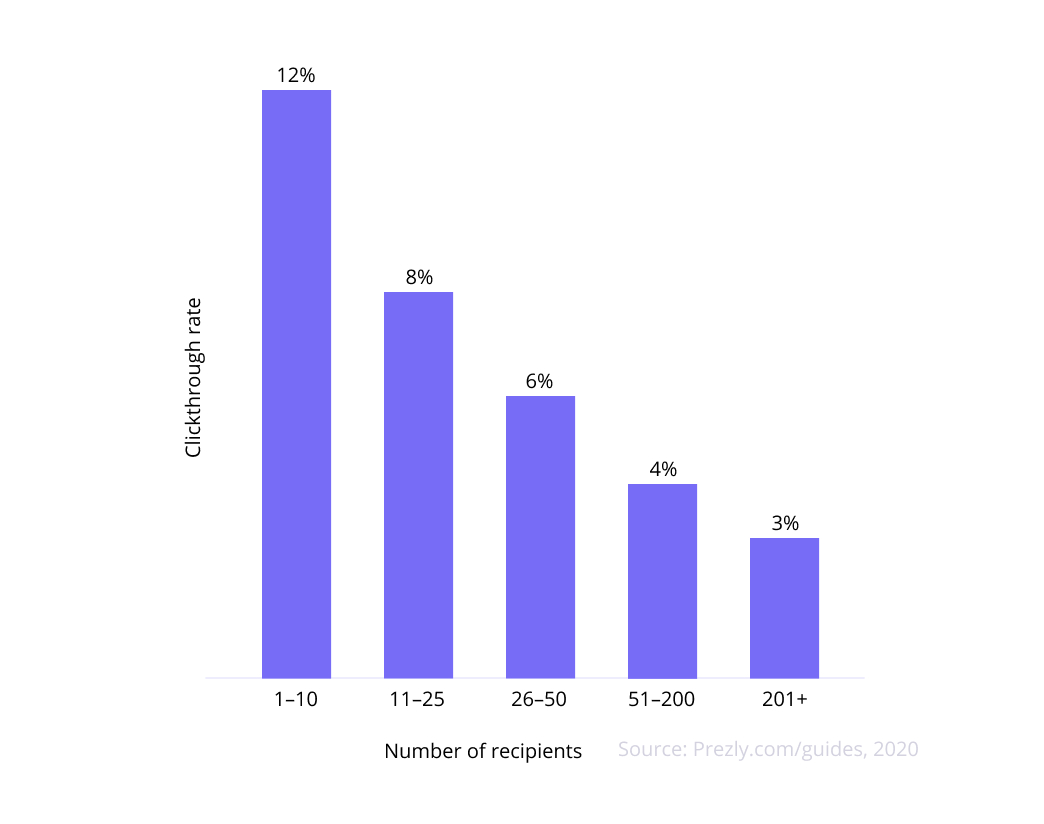 2. Keep the subject line short
Looking at all ~16 million emails sent through Prezly in 2019, those with just 3 words in their subject line performed best.
Translating that to character count, the most successful subject lines consisted of just 10–20 characters, followed by 20–30 and then 0–10 characters.
Add to that the fact that subject lines get cut to around 50 characters on most mobile phones, and the takeaway is simply keep it short.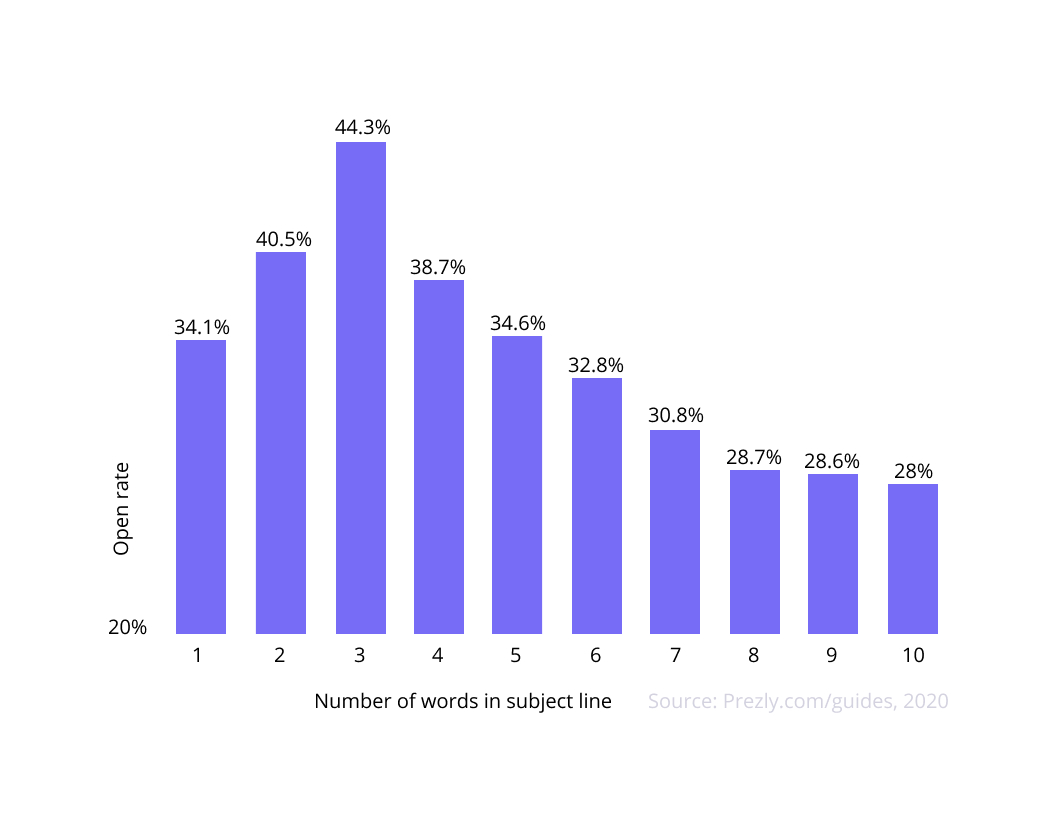 3. Aim for a total of <100 words
Our data suggests that, on average, pitches of <100 words perform up to 4x better than those with 300 or more.
May 2020 survey data from Muck Rack also supports the claim that shorter is better, stating: "92% of journos also said their ideal pitch length is capped at ​
​ 2–3 paragraphs."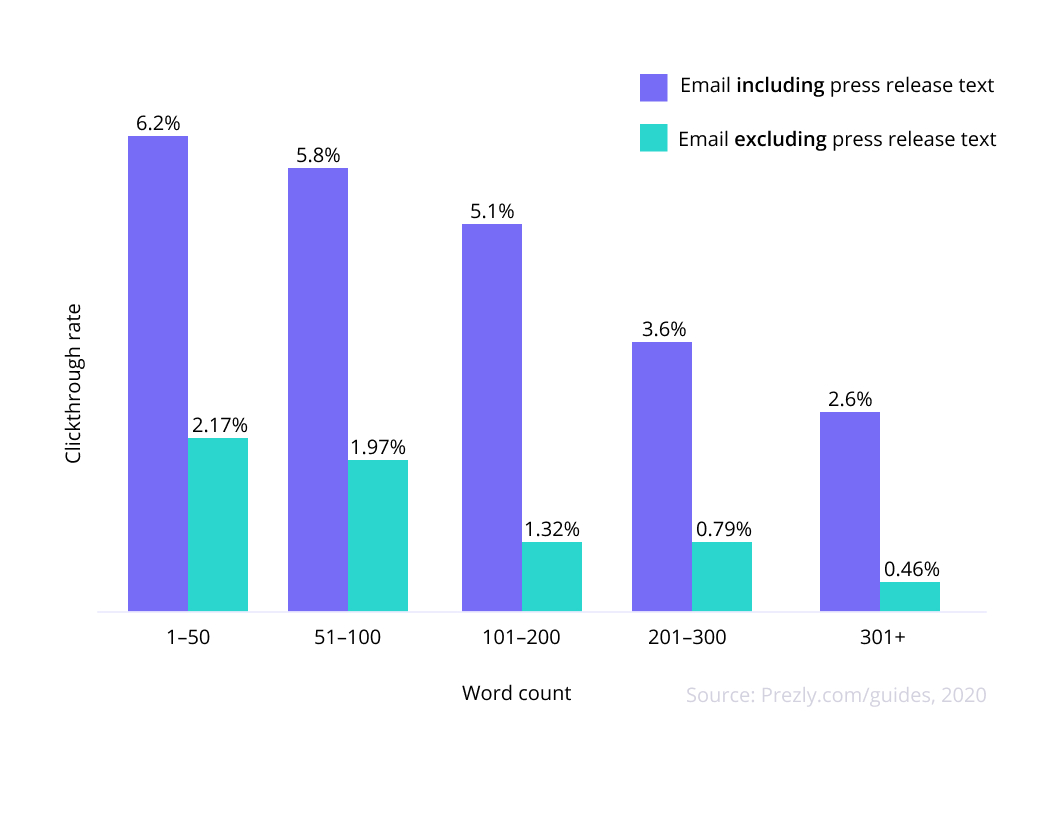 4. Include 1–5 images
In a similar study Prezly conducted two years ago, we found that pitches with no images performed best. It appears times have changed.
Looking at the 2019 data, pitches that use 1–5 images score the highest clickthrough rate.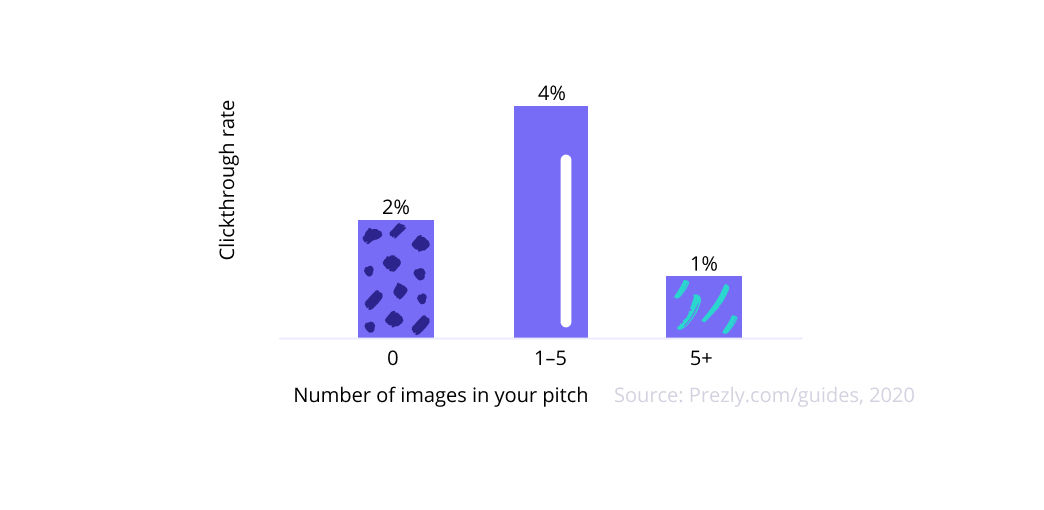 Methodology
The findings of this study are based on all the 'campaigns' and 'pitches' sent through Prezly by its clients during 2019. Within the Prezly software, a 'pitch' is defined as an email sent to a single contact, whereas 'campaigns' have multiple recipients. The data was treated in aggregate and outliers were accounted for to give as meaningful a result as possible. There is, of course, room for improvement – for example, data on pitches that resulted in coverage was unavailable for 2019. If you have any questions or suggestions regarding future research, please let us know.
About Prezly
In the increasingly complex world of modern PR, Prezly seeks to create simplicity by arming brands with the tools to tell authentic stories. Prezly's software brings together contact management, newsroom publishing, distribution, analytics and coverage reporting to give you and your team full control over your comms.
In their spare time, the Prezly team enjoys building open-source resources to help comms professionals share their experience and build something better, together.
For more information, interviews, photos and collaboration opportunities, contact: