April 5, 2019
Stories, Campaigns & Pitches get new mobile-friendly updates
We've reimagined how you manage your Stories, introduced new ways to find your campaigns, and brought pitches to their brand new mobile-friendly home.
Friday, April 5, 2019
Today, we are announcing a whole bunch of new updates to help you manage your Stories, Campaigns and Pitches that will make you more productive 🎉 Prepare to save heaps of time on content management with these new features!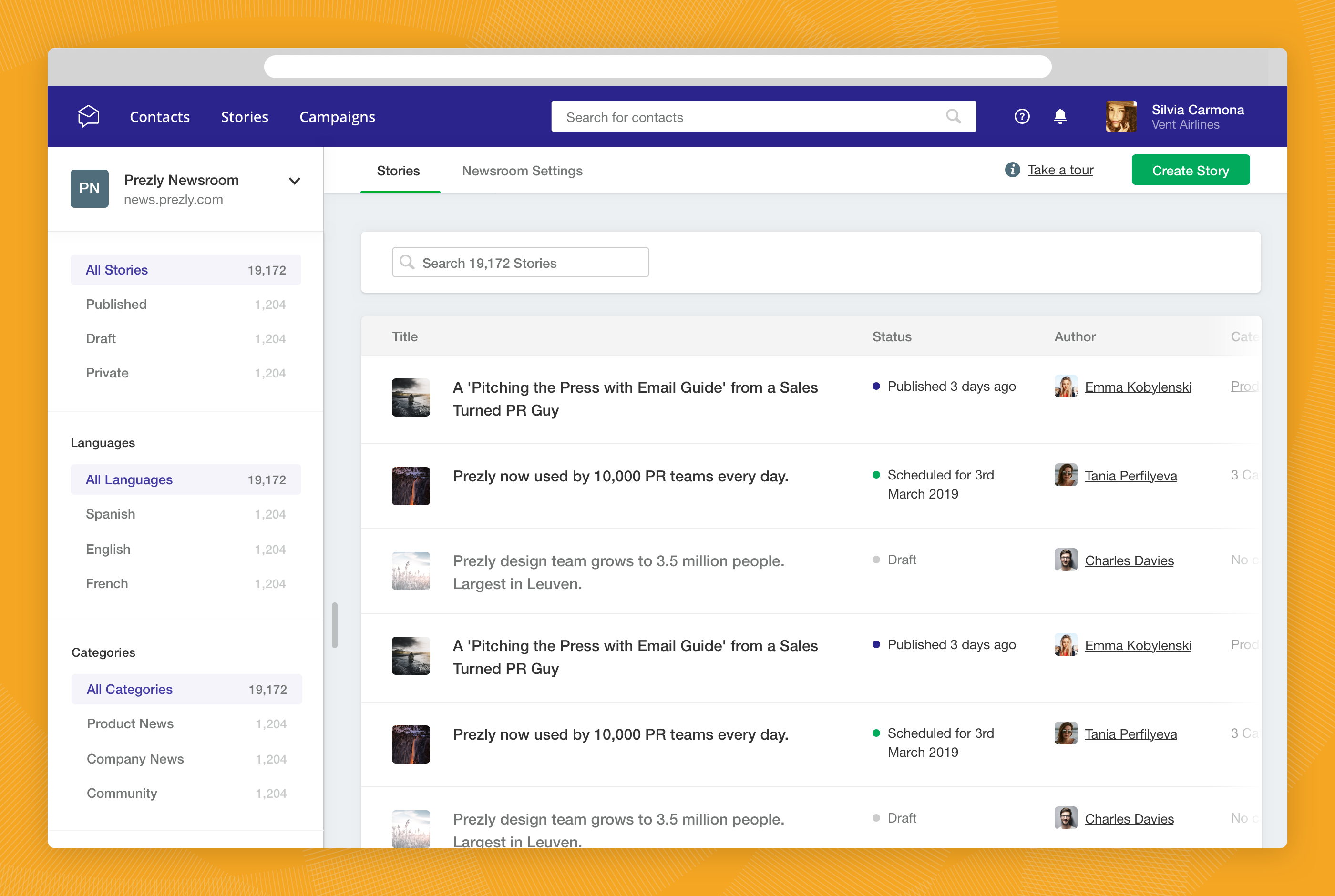 Managing your Stories
First, let's take a look at our brand new home for managing your Stories. Equipped with our brand new beautiful full-width user interface, we are able to show you more information about your stories than ever before. Scroll up and down, left and right, until you find the story you want.
It all begins with selecting your Newsroom 🗄
When managing your Stories in the past, you would see all the Stories, statuses, and filters all thrown together – it could become quite messy and time-consuming to manage pretty fast.
We've solved that problem with our latest updates by allowing you to focus on a single Newsroom with the Newsroom switcher. Simply select the Newsroom you are working in today, and focus with your other brands and content out of the way. 😁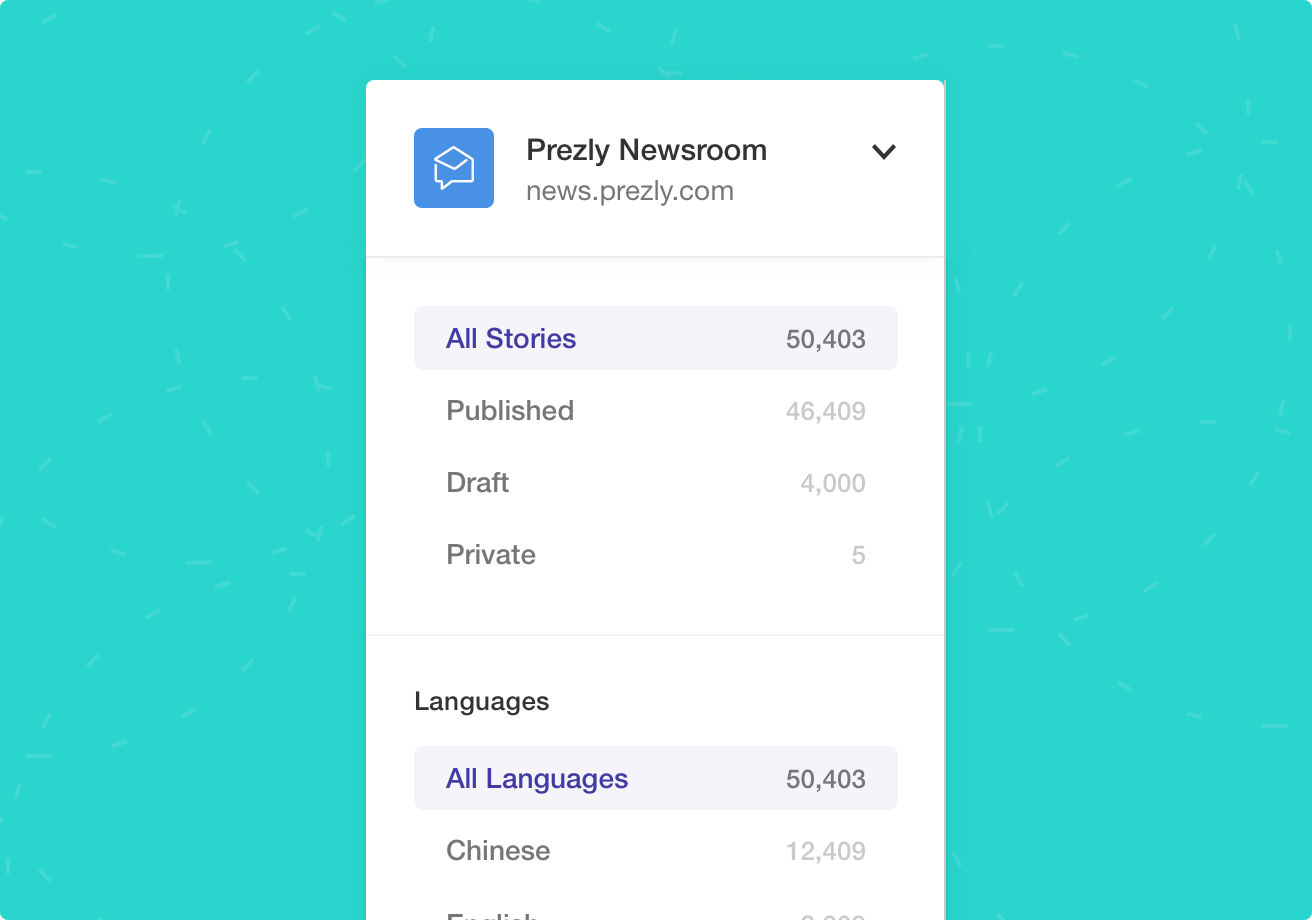 Now, with your Newsroom selected, you will only see the filters related to the one you choose. This gives you a clear overview of your Newsroom content in every way possible.
Add multiple filters! 🙌
That's right! Do you want to find all your draft stories in Spanish written by you in the category Press Events? Just add those filters and voila!
By joining filters you are now able to not only find the story you are looking for but gain a quick and clear understanding of the different content available in your Newsroom today.
---
Managing Campaigns
We've taken the same exciting changes we made to our Stories home and applied them to Campaigns too! 🥳
With the same new powerful content table, enabling you to see more about your Campaigns easier, combined with new sorting controls that all work to make managing your Campaigns less time consuming than before.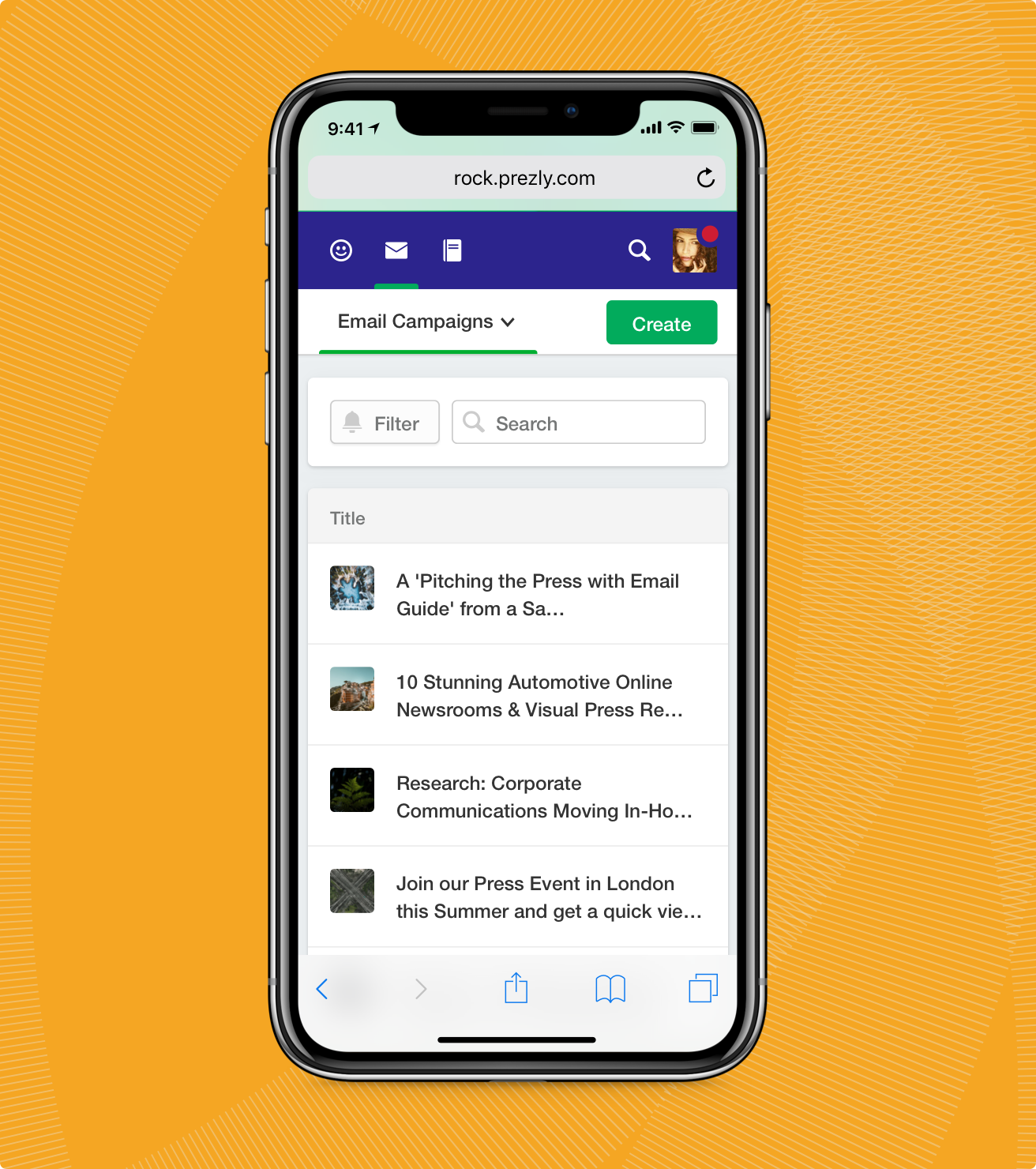 Manage it all on mobile
All three new homes – Stories, Campaigns and Pitches have been designed to have an equally great experience on mobile as they currently have on desktop. Now, wherever you are, you can log in to your Prezly account and manage your content on-the-go.
Access and edit your content on the go without missing a beat.
---
A brand new pitches grid 😱😱
We believe in building strong lasting relationships, and that the best way to do this is through meaningful communications. The days of sending thousands of emails to your contacts in hope of something sticking have come and gone, and today the best way to move your brand forward is to connect your Stories with the right people.
With that belief, today we are giving Individual pitches a home of their own. Now you can easily see all the Pitches being sent by your team, with the same new powerful filtering and sorting features we've brought to Stories and Campaigns.
In addition, you can see a clear indicator of how far along your Pitches are in the process with our new Pitches indicators.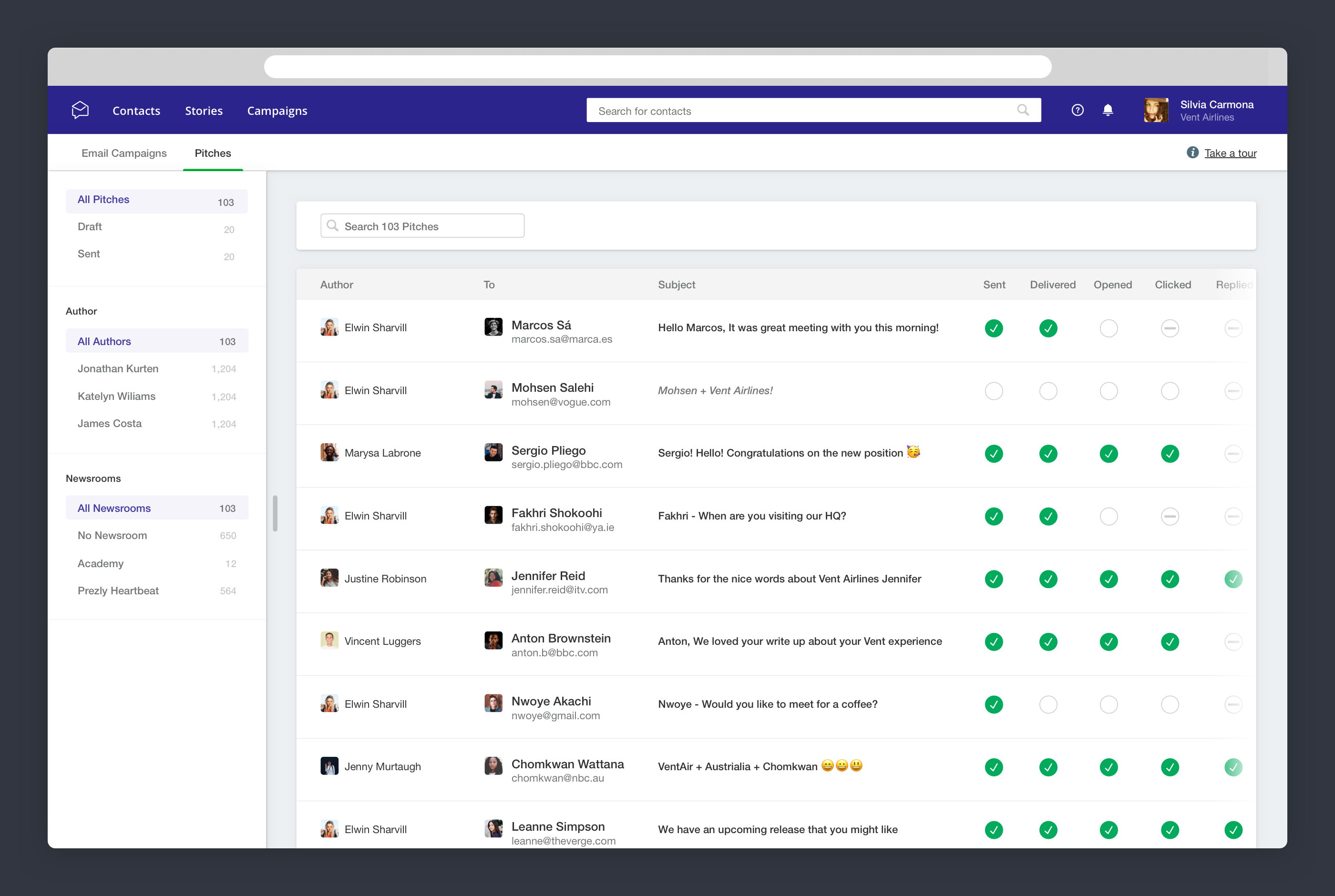 You can start managing your pitches by going to Campaigns and navigating to pitches in the sub-navigation.
---
🙌🙌We hope you are as excited about these changes as we are. Over the next few weeks, we'll be rolling out these updates to everyone using Prezly. As always, if you'd like to be one of the first to try these new changes, write us a message from within Prezly on Intercom.