May 29, 2023
Site contacts: Now universal and can be used as email signatures!
Updated for more flexibility across different sites, stories, campaigns, and pitches
Site contacts has been available in Prezly for a while now, but recently, we've had some users tell us that – on top of adding site contacts to stories – being able to add signatures to their email campaigns or pitches would be super helpful.
So, we decided to make it possible! On 26 May, we launched an update to our site contacts embed that enables you to add signatures to any content created in Prezly, and to further simplify your workflow, you can now also insert site contacts from different sites!
More details below ↓
Insert site contacts into any content created in Prezly
Site contacts were previously exclusive to only the story editor, but with this update, you are able to add your site contacts across campaigns, pitches, and last but not least, snippets. There are now two layout options for site contacts and choosing the Signature card layout enables you to use a site contact card as an email signature at the end of all your email campaigns and pitches.
Universal contact sharing
If you have site contacts set up across the different sites that you manage within your Prezly account, you'll be able to insert site contacts from any site into your stories, campaigns, or pitches. Say hello to universal contact sharing! 👋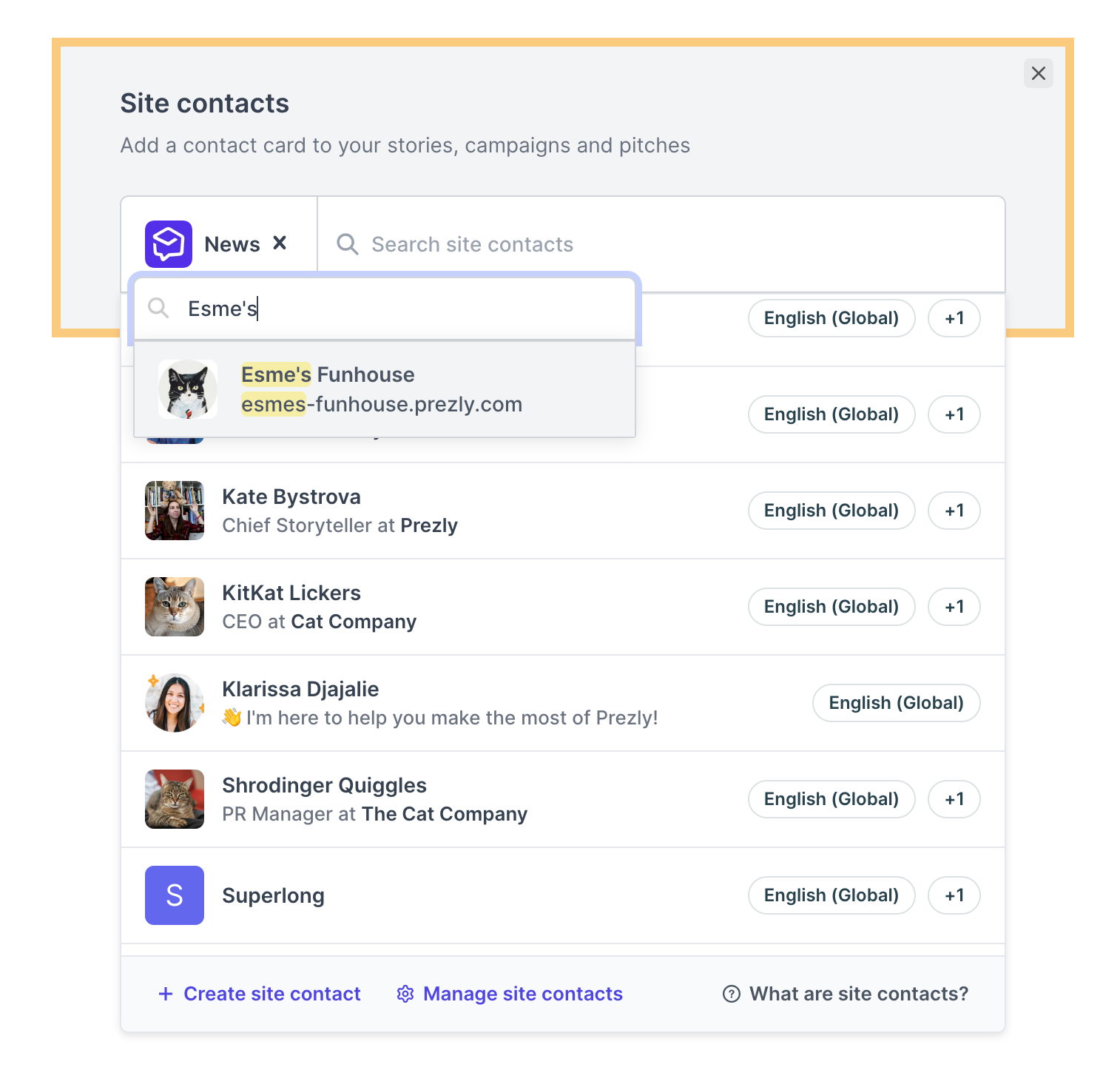 ---
We'd love to know what you think!
Have any feedback or questions about the improved site contact embed and layout? Go all out – we want to hear it all :)