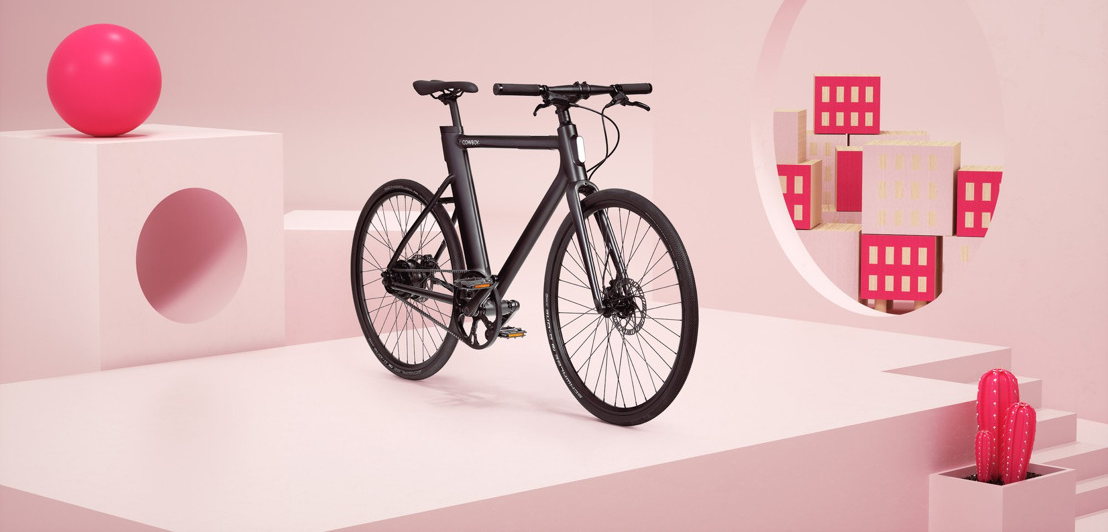 November 8, 2018
How Cowboy used an unusual PR strategy to announce 2 fundraising rounds in 6 months
An interview with their lifestyle PR manager Manon Acke
First a little background: Cowboy is an up-and-coming Belgian scale-up that is challenging the electric bike industry with a fresh take on design and integrated technology. Cowboy was founded by Adrien Roose, Karim Slaoui and Tanguy Goretti in early 2017. They secured 2 Seed rounds of funding, one in April of this year, 2018, and then they landed a series A just a few weeks ago at the end of October at the tune of 10M.
That is two rounds of funding almost exactly 6 months apart... they were literally off by one day!
Talk about impressive.
With that much news in just one year, it isn't difficult to see why Cowboy hired a PR agency to help them out. And this is where things get a bit unorthodox: they actually hired 2 agencies and 1 PR freelancer to build their own powerhouse PR team tailored to their specific needs.
Enter: Manon Acke.
She is one of these PRs responsible for making sure Cowboy gets talked about. After hearing about their exciting year of growth we were curious to know about their PR strategy and how they used Prezly in the process. So we spoke with Manon about their unusual approach to PR.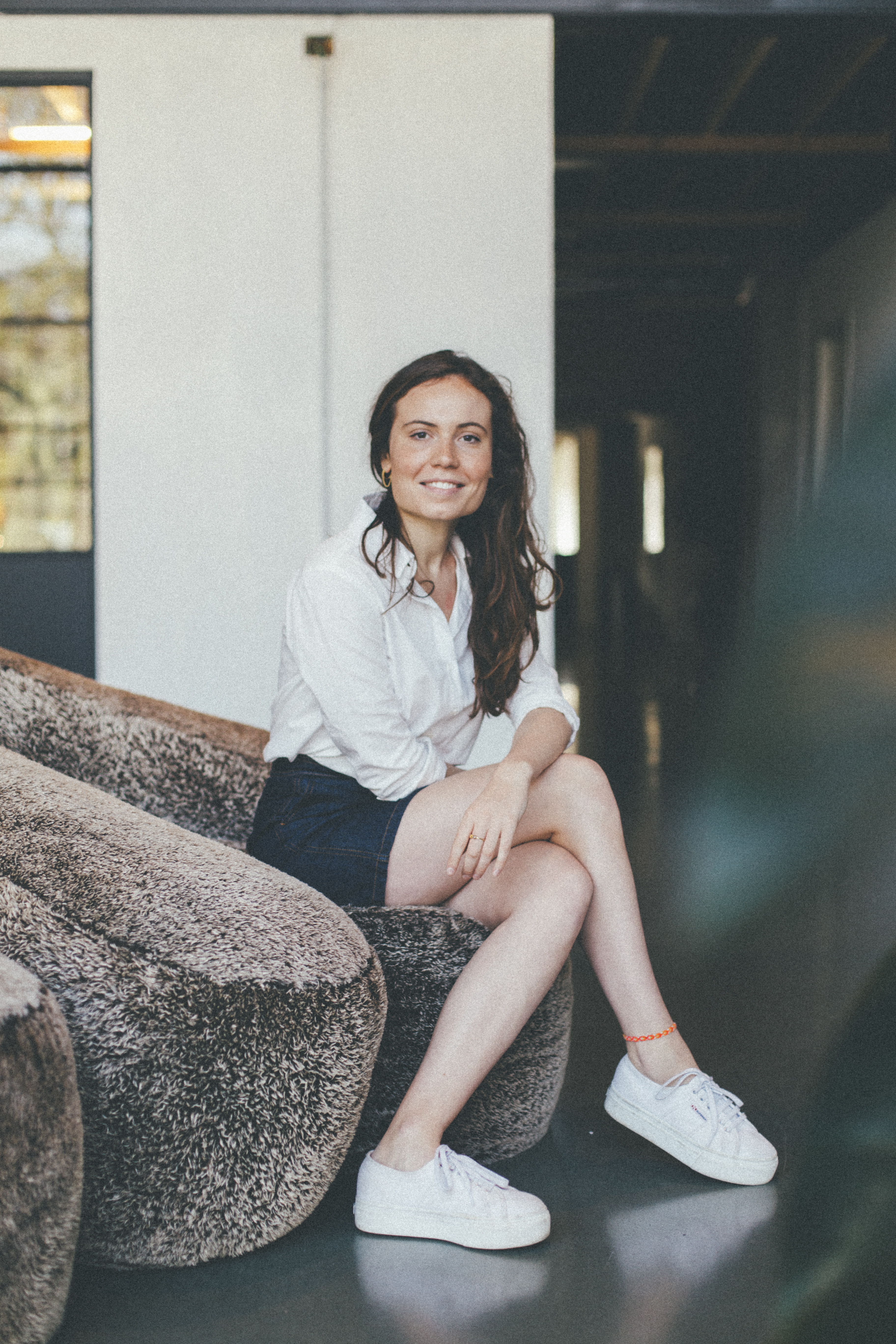 I'm the lifestyle PR manager and I'm responsible for pitching stories and interviews to lifestyle press and setting-up collaborations with influencers and opinion leaders for Cowboy.
Last December I began working with them as a freelancer, before I grew into my own agency. They hired me to help them launch Cowboy in a proper way on the Belgium market, which was their test market to showcase the product to investors and buyers.
They needed to sell a certain amount of bikes and decided that PR was the best way to generate sales instead of social media or advertising. It was important to get a lot of important people talking about Cowboy.
The first press launch they made was so successful, I am sure it helped contribute to the fact that the next round of funding was so successful.
Actually, I am part of a team of 4 people from different places -- 2 agencies and one freelancer.
It is unorthodox but it works because we have different specializations and a wider network of contacts. I take care of lifestyle PR while the others specialize in general and corporate PR. ​ It works really well. For now we have been working like this for months, and we work together as a team.
It definitely reflects in all the diversity of publications we have achieved for Cowboy. The CEO found it important for their investors to continually have press and we have been able to deliver on that with our different backgrounds.
Yes, it was. And at first, I was skeptical. I thought it could be confusing for the journalists and the communication between us and also Cowboy. But surprisingly it worked GREAT! We have learned a lot from each other and worked really well together.
And that's mostly thanks to Prezly because all our contacts and communication were in one place, and we could manage everything together without worrying about it.
It isn't just us either, we report to the communication manager at Cowboy once a week, I am actually on my way to a meeting with them now! Prezly helps us share our reports and progress. Our meetings are exciting too. I get updates and insights from the different teams: the three other PRs and Cowboy.
I would say a diverse team like this is a big advantage. By working together we have a team that works together for Cowboy. We can tackle the general, corporate, and lifestyle angles as specialities the way a single non-specialized agency couldn't. A brand like Cowboy has a lot of different needs, entrepreneurial, tech, design...etc so a team like ours is perfect for their strategy to get into those different publications.
First, we launched the product with a corporate and general oriented press release. We put the release under an embargo [using Prezly to schedule when we would publish the release] which gave us the time to carefully execute our PR plan of attack!
We put everything into place, and scheduled several interviews with journalists and on the 21st of March all articles and interviews came online. Cowboy ruled the news that day !
You're constantly in doubt if you're making the right decisions. You've done it before, yet there is always the rush of a new project that makes you doubt yourself. I think this doubt is important, doubt means you care, doubt means you really want to create the maximum PR impact you can.
It pushes you to eventually make a decision and then for 100% go for it. Everything was new, our collaboration was new, the product was new. But instead of focusing on the challenges we focused on the possibilities.
For the founders of Cowboy, it wasn't their first high-level start-up experience. We used their experience to pitch this new story. This created credibility and recognition and was a good starting point.
Nowadays we don't need the use their past experience to pitch new stories anymore. Cowboy is, by now, well-known with journalists and has appeared in nearly every newspaper and magazine in Belgium, including big international publications like Techcrunch.
All information is centralised at one point, which makes it structured and easy for us (the PR team) and the stakeholders to communicate with each other. The Prezly link is also embedded on the Cowboy website so stakeholders can find us easily and it shows in our PR results.
Because we were working with a team from 2 different agencies and 1 PR freelancer, Prezly helped us streamline all external communication with stakeholders, opinion leaders, and influencers. The link to our newsroom is embedded on the Cowboy website, so stakeholders can easily find our press releases and it shows in our PR results.
Also, we have 3 different contacts for each press type or interest, so on the newsroom you can actually see all the relevant press contacts for each region and language like French or Dutch. Since a lot of different people with different interests look at this, it is important. So we had one location where all the information was and it was easy for stakeholders to see who the contacts were for their needs.
We were able to span coverage throughout the year and get some really great results. I believe ​ our PR efforts were one of the contributing factors to Cowboy getting their series A round so quickly. Here let me share some numbers with you: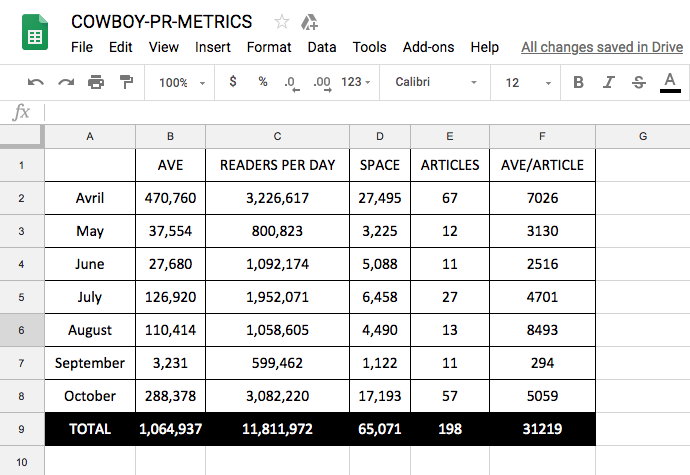 I've always worked with Prezly! Since my first PR job ever at TBWA until now with my own PR agency Two is a Crowd and I'm very happy with it.
The day I started to work with Cowboy I convinced the team to use Prezly. Over the past months the PR team has grown a lot and Prezly keep all information on 1 platform for us.
Prezly has made it structured, professional and user-friendly to communicate internally (within the PR team) and externally with stakeholders.
And lastly, what advice do you have for startups who are looking to implement a PR strategy to get noticed?
I do think startups should continually work with a PR freelancer or a small agency to get as much PR attention as they can. But there are a few things startups can do for a cost-effective and efficient PR approach. I recommend this:
Write a top-notch press release
Let a journalist or PR professional revise your text
Make a media list (look for the colophon for contacts of journalists). Research articles that have been written about your competitors and look up who the journalist was who wrote the piece. Include their contacts in the media list. Remember for your media list: less is more.
Don't send out bulk mail; people want to have a personal email that is relevant for their newspaper or readers.
If you have the budget let a PR professional send out and follow-up on your press release for maximum results.
Want to learn more about the Cowboy Series A round? Check out their press release here.