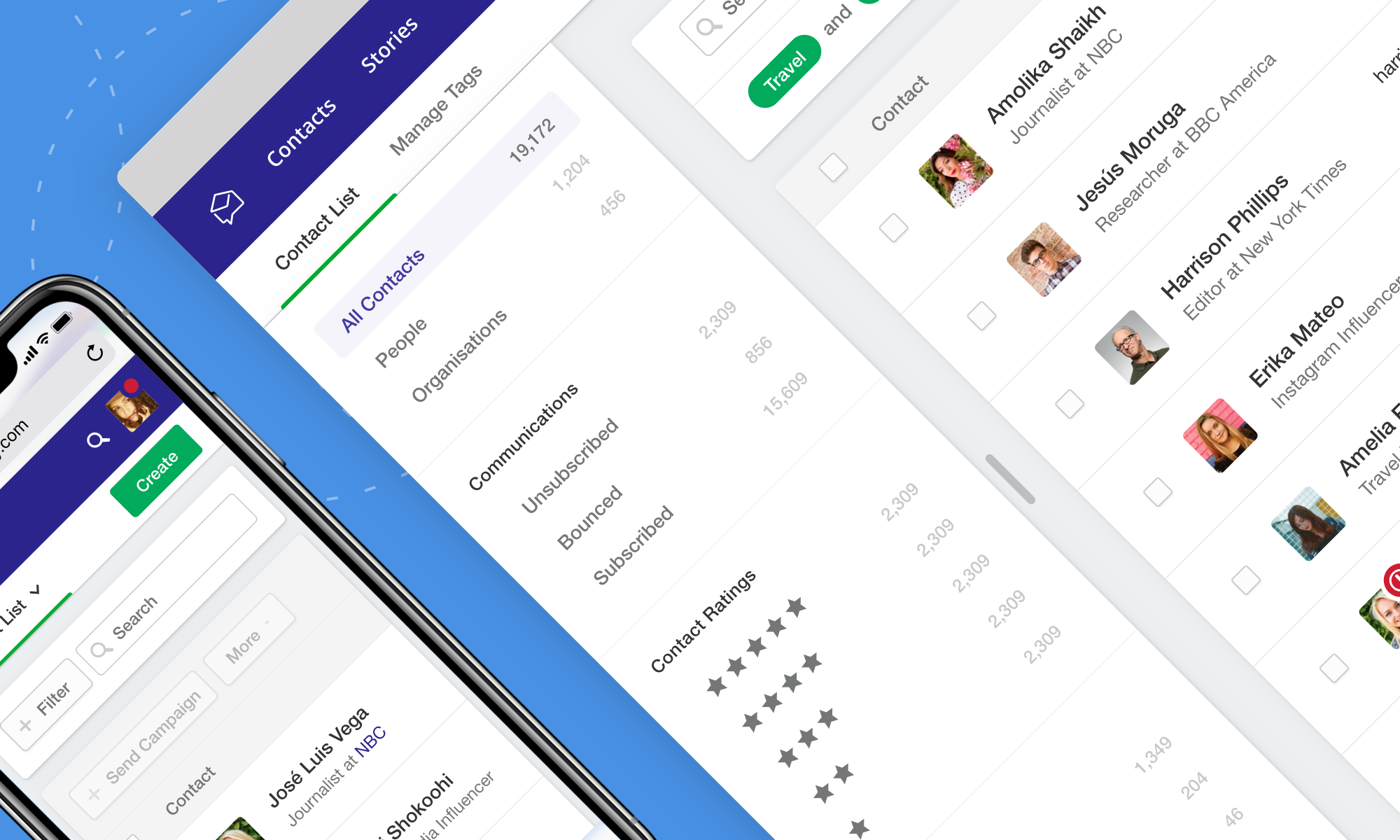 May 30, 2019
Better Contact Management
See more information about your contacts, sort your contacts, a brand new interface, and mobile support.
A few weeks ago we started releasing a collection of updates to your Stories and Campaign lists, and a brand new centralised Pitches list. Today we are bringing many of those updates to your Contact List.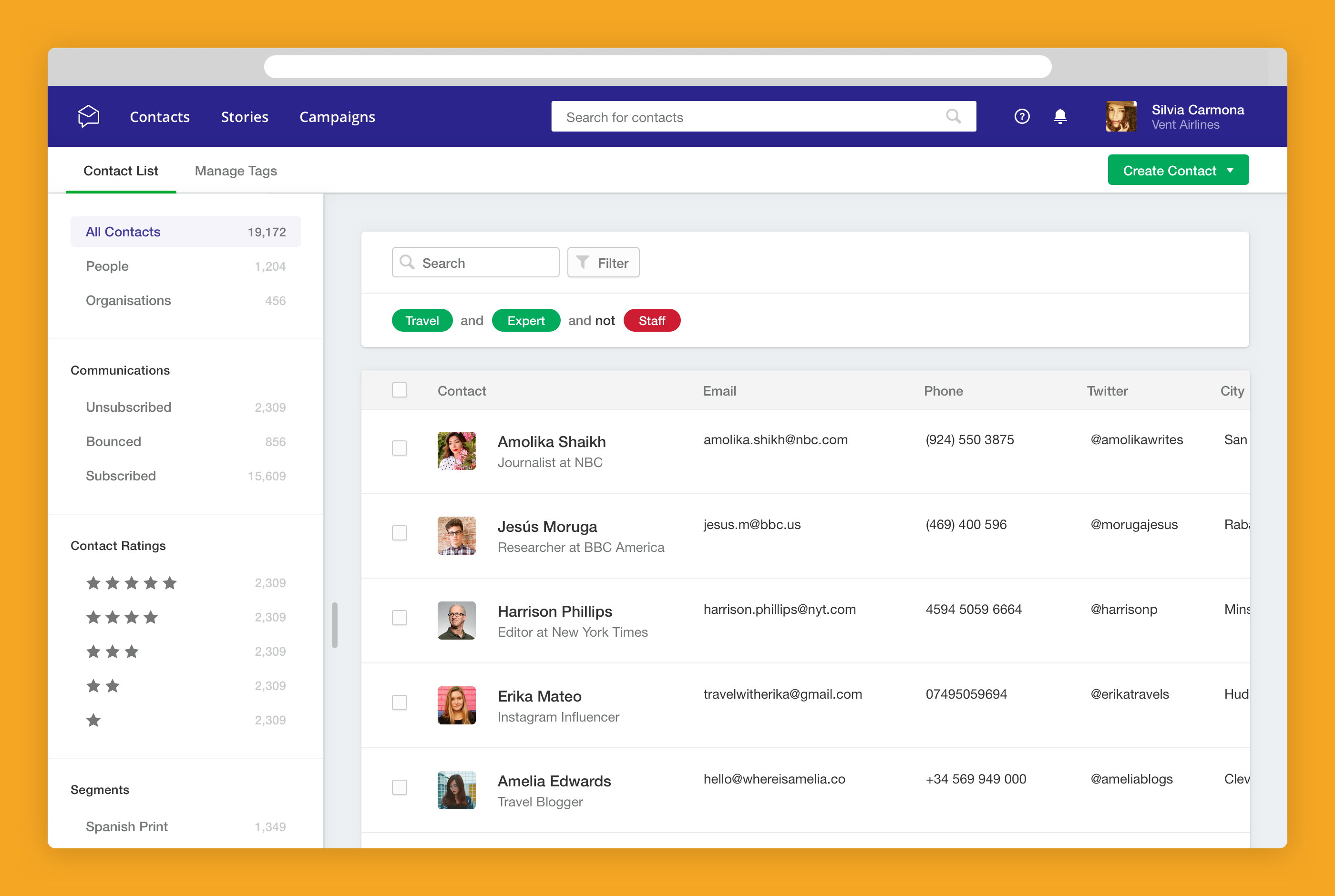 This update comes with an improvement many of you have been waiting for. You can now see more information about your Contacts on the Contact List. Giving you a better overview and saving you time. With the new Contact List, you can view:
Photo, name, company and title
Primary Email Address
Phone number(s)
Twitter
Received, Opened, Clicked, Replied Stats
Created at date
Last modified dates
We did not stop with making more information readily available, we also introduced a way for you to see even more of your Contact List by making it possible to hide your Sidebar. Now you can view your Contacts at the full width of your browser.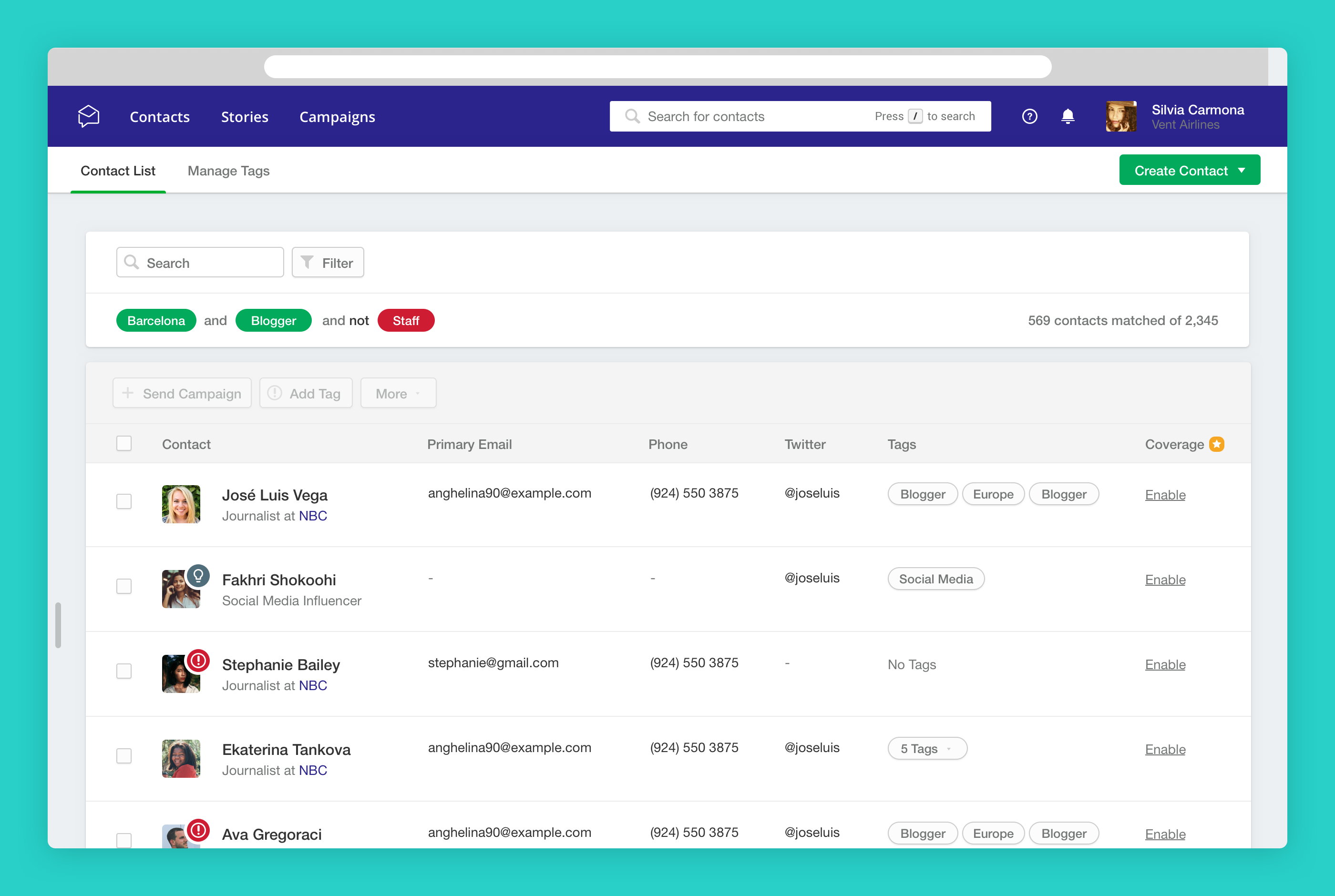 You can now sort your Contacts. Change the order your Contacts are shown. Allowing you to see which of your contacts were created most recently, which were last updated, and much more. A new powerful tool to help you maintain your Contact List and understand your Contacts better.
We've made moving between the People and Organisations in your Contact Lists easier. In the left sidebar, you will now see three options at the top.
All Contacts - A combined list of people and organisations
People - Your contacts who are people
Organisations - Your contacts who are organisations.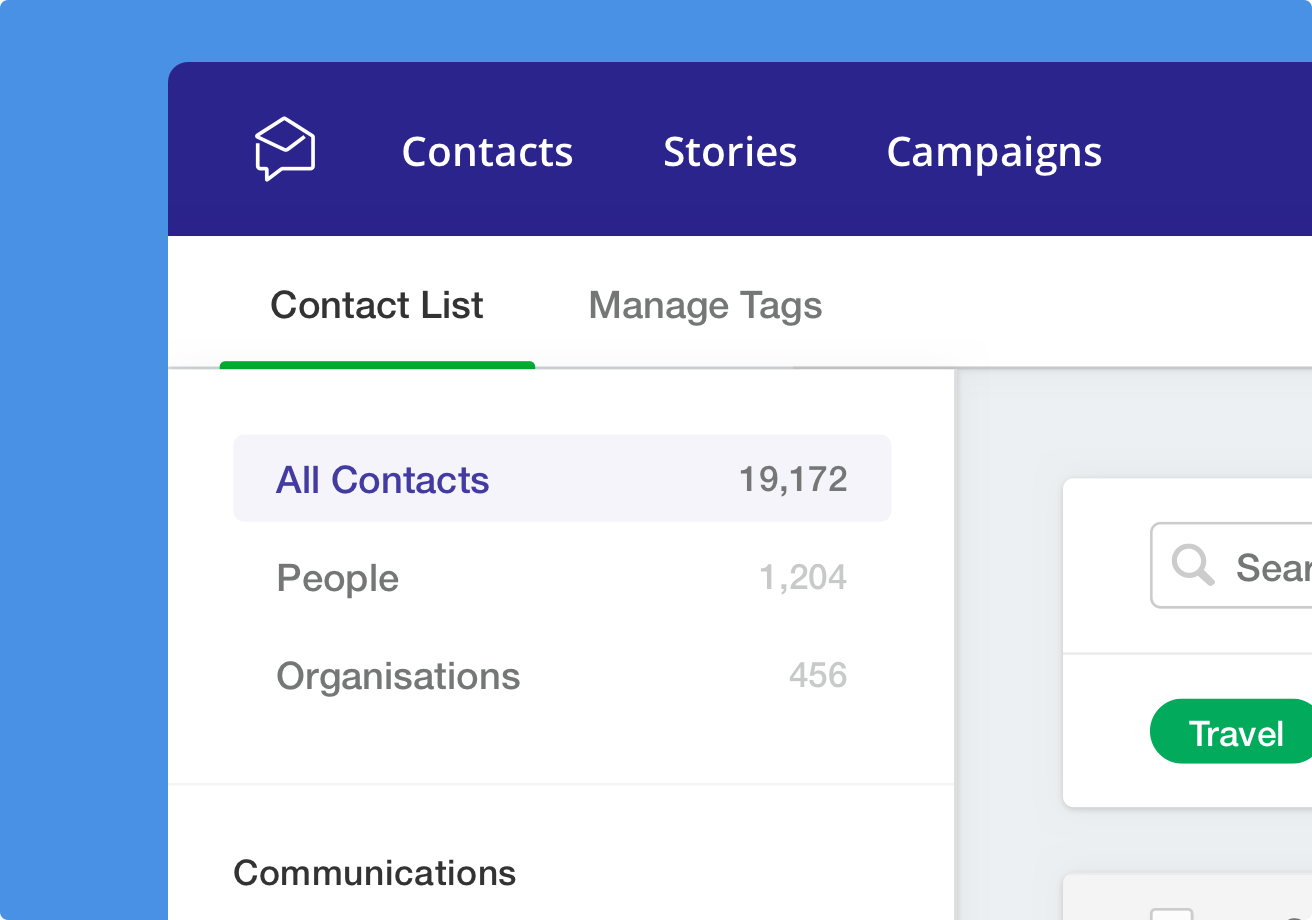 And! We've continued our efforts to improve Prezly on mobile. You can now view your contacts on your mobile device better than ever.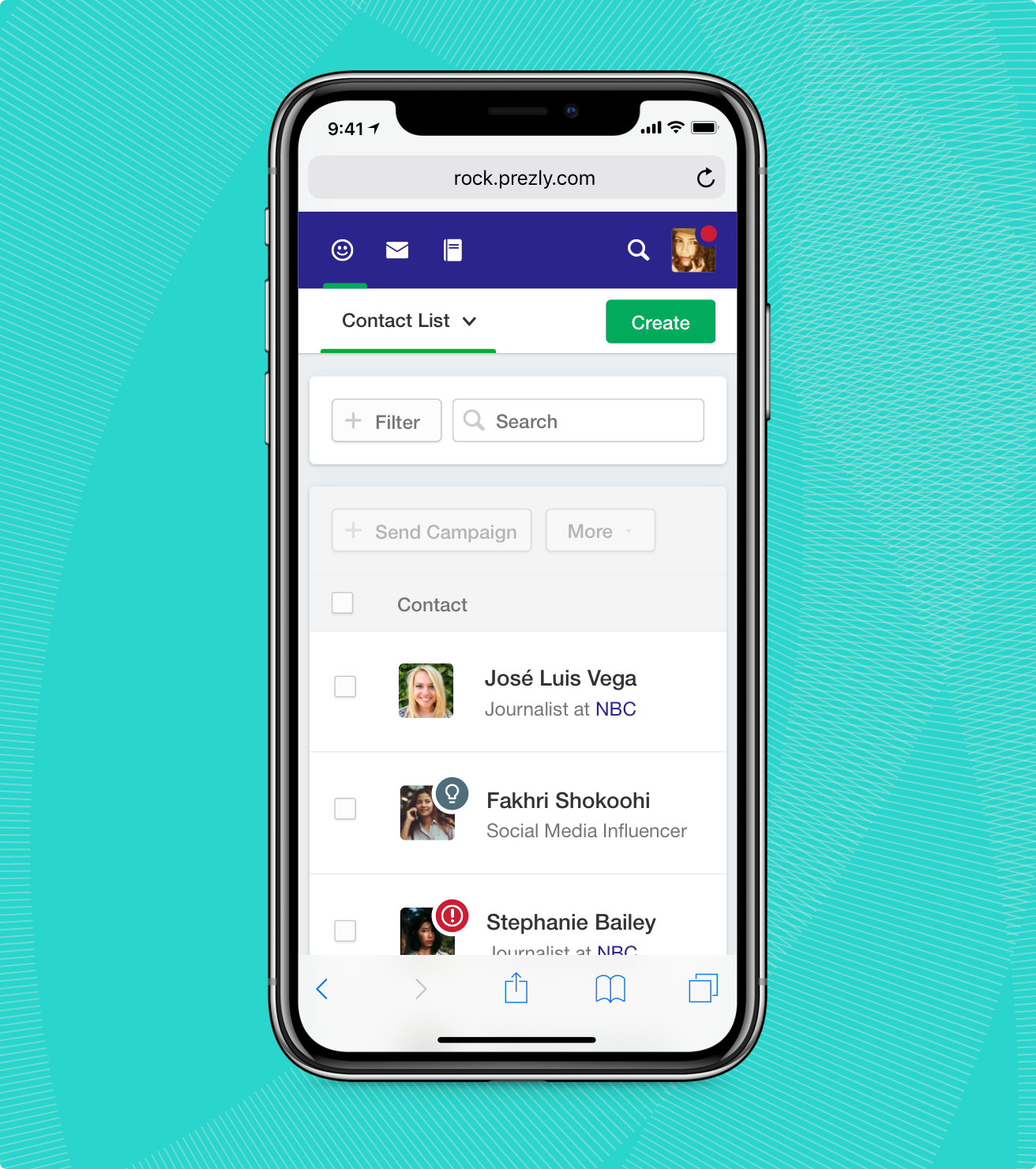 ---
We know you're going to love these updates because they are going to give you more time todo what you love - creating content and getting to know the people who will help build your brand.
We're releasing these changes over the next month, if you would like to be one of the first to receive these changes - Login to your Prezly account and send us a message with Intercom.