Managing Contacts
What you can do with a Contact Preview
How Contact Previews give you quicker access around managing your contacts
What is a Contact Preview?
The Contact Preview is the box that opens on the right-hand side of your screen when you click on a contact's name in your database. This gives you a brief overview of a contact's most important information and allows you to add/remove tags, and make other edits.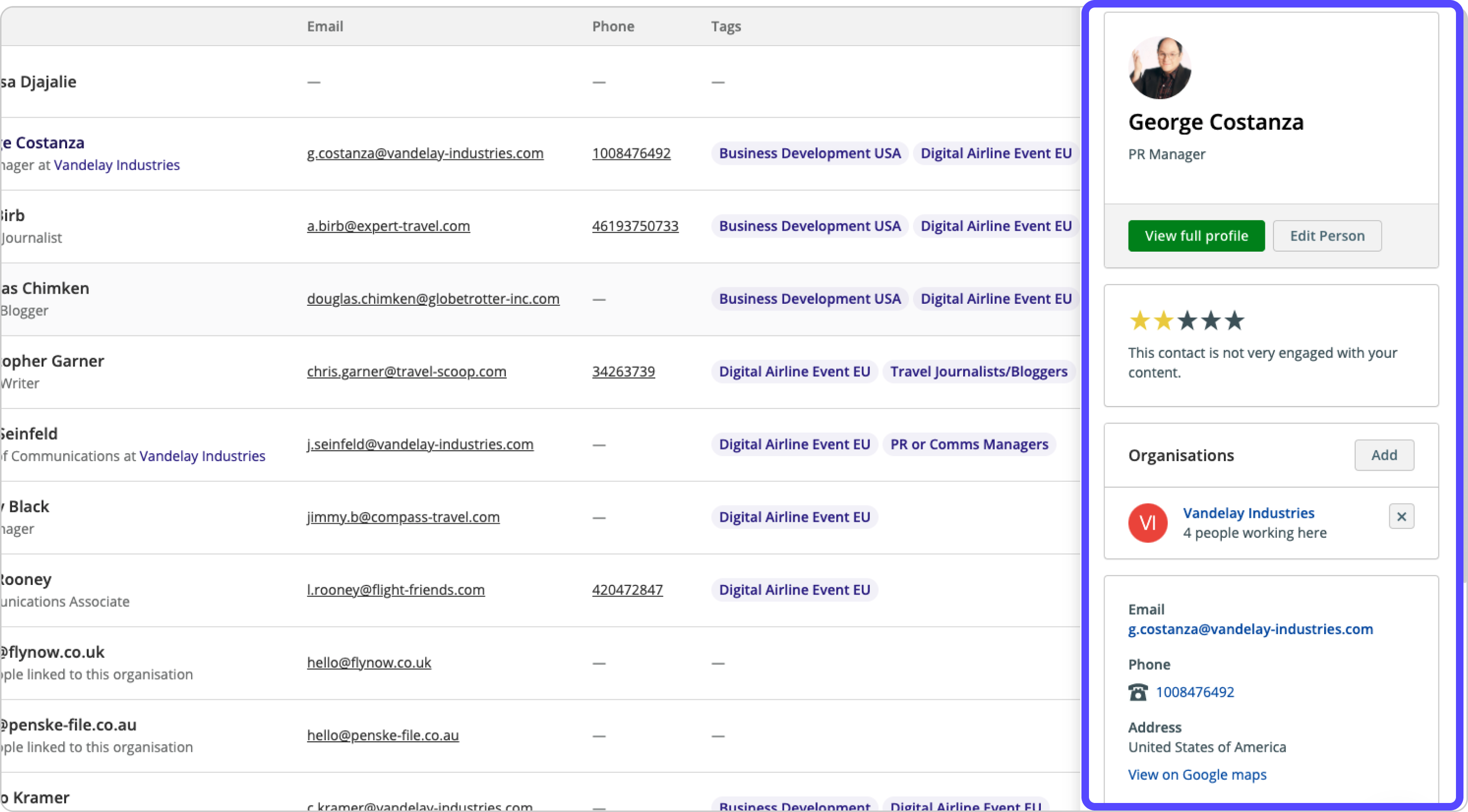 From the Contact Preview box, you can:
Access full contact profile
You can access the full contact profile to see all the activity, notes, campaigns, and more.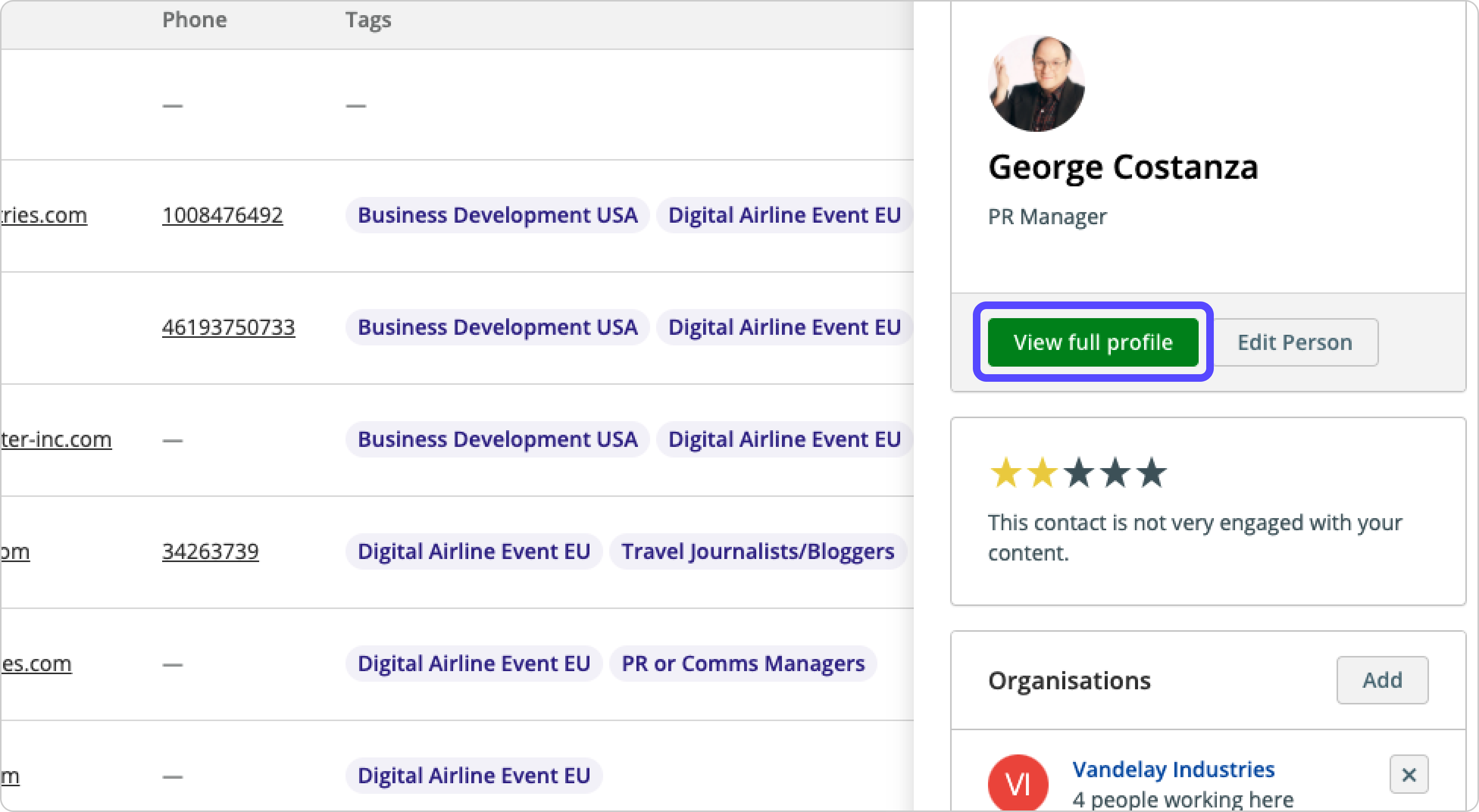 Edit contact
You can make edits to a contact's properties without having to leave the page.
Other accessibility
By clicking on the "•••" (options) button, you can access more contact management options.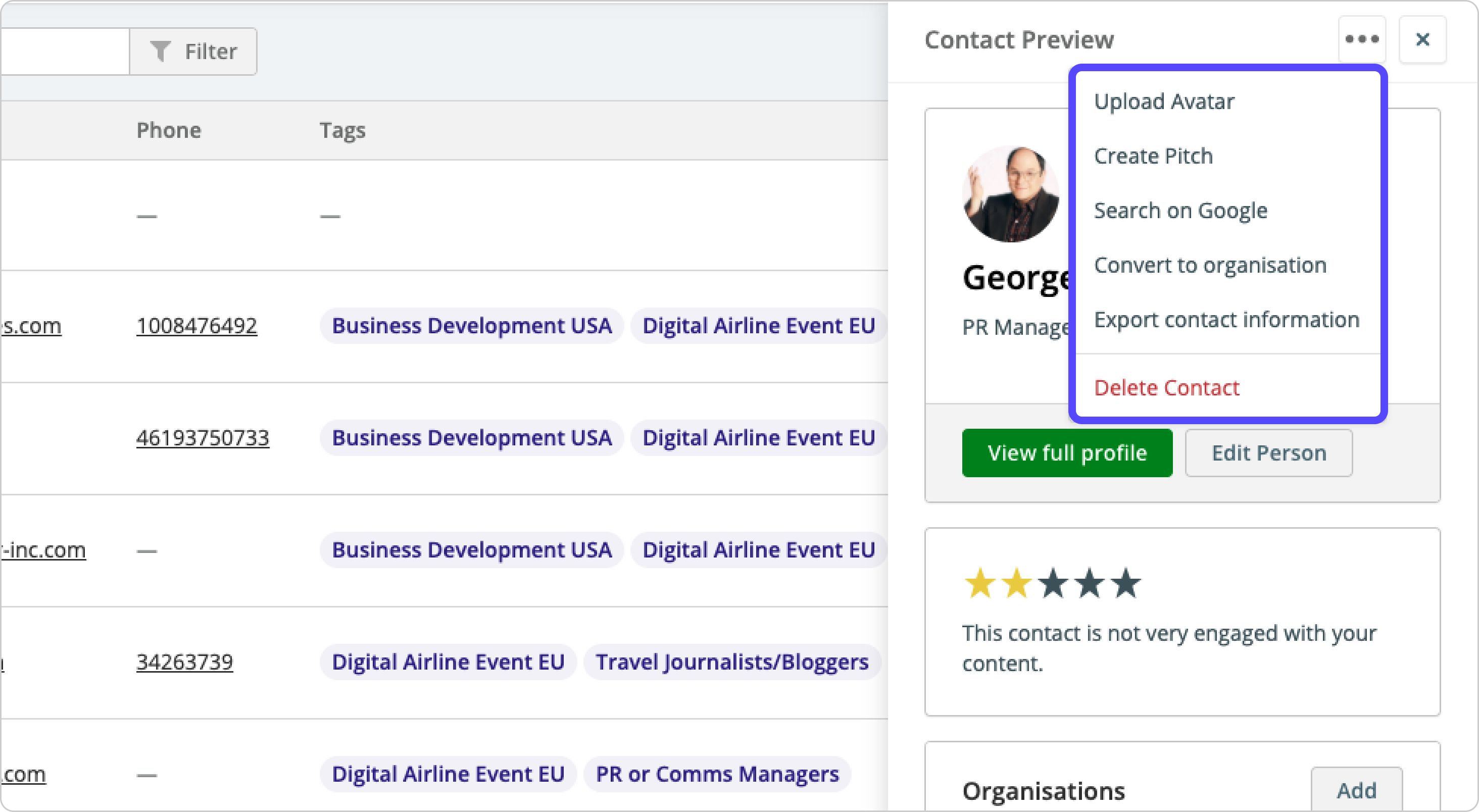 Create and send a Pitch to the contact
Search for the contact on Google
Convert the contact to an Organization type
Export the contact's information – this feature serves to conform to GDPR requests from your clients.
You can also:
Add Contact Enrichments
Once Prezly discovers additional information about a contact, you can view, accept, or ignore it straight from a Contact Preview. You can read more about Contact Enrichment here.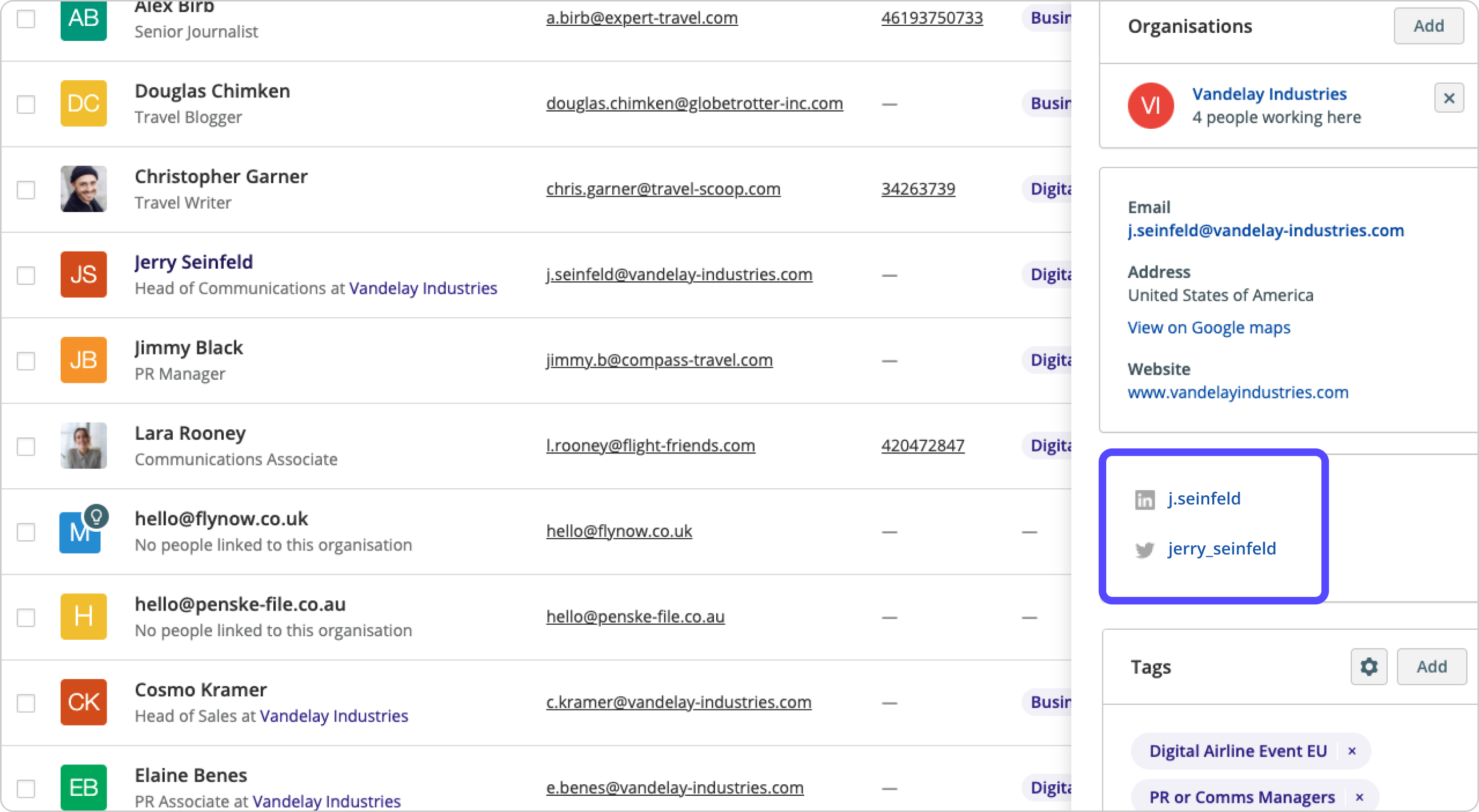 Edit person and organization relationships
You can manage the relationships between People and Organization types of contacts directly from Contact Previews.

You can read more about different contact types in Prezly and how they are connected here.
Add contact tags
You can see all Tags that are assigned to a contact, delete or add new Tags. Read more about the Contact Tags here.
Merge contact duplicates
The suggestions for duplicate contacts found for this contact are also displayed in your contact preview. You can find more information on how to merge/clean them here.