Team settings
View your invoices
Where you can find your current and previous invoices in Prezly
You can easily see the history of your account invoices and if there are any outstanding invoices in your account by accessing your Organization settings.
Click on the Accounts and Settings dropdown at the top right corner of your Prezly account, and on click on Organization.
On the left sidebar, you'll see an option called Invoices. Click on Invoices to see your account invoices.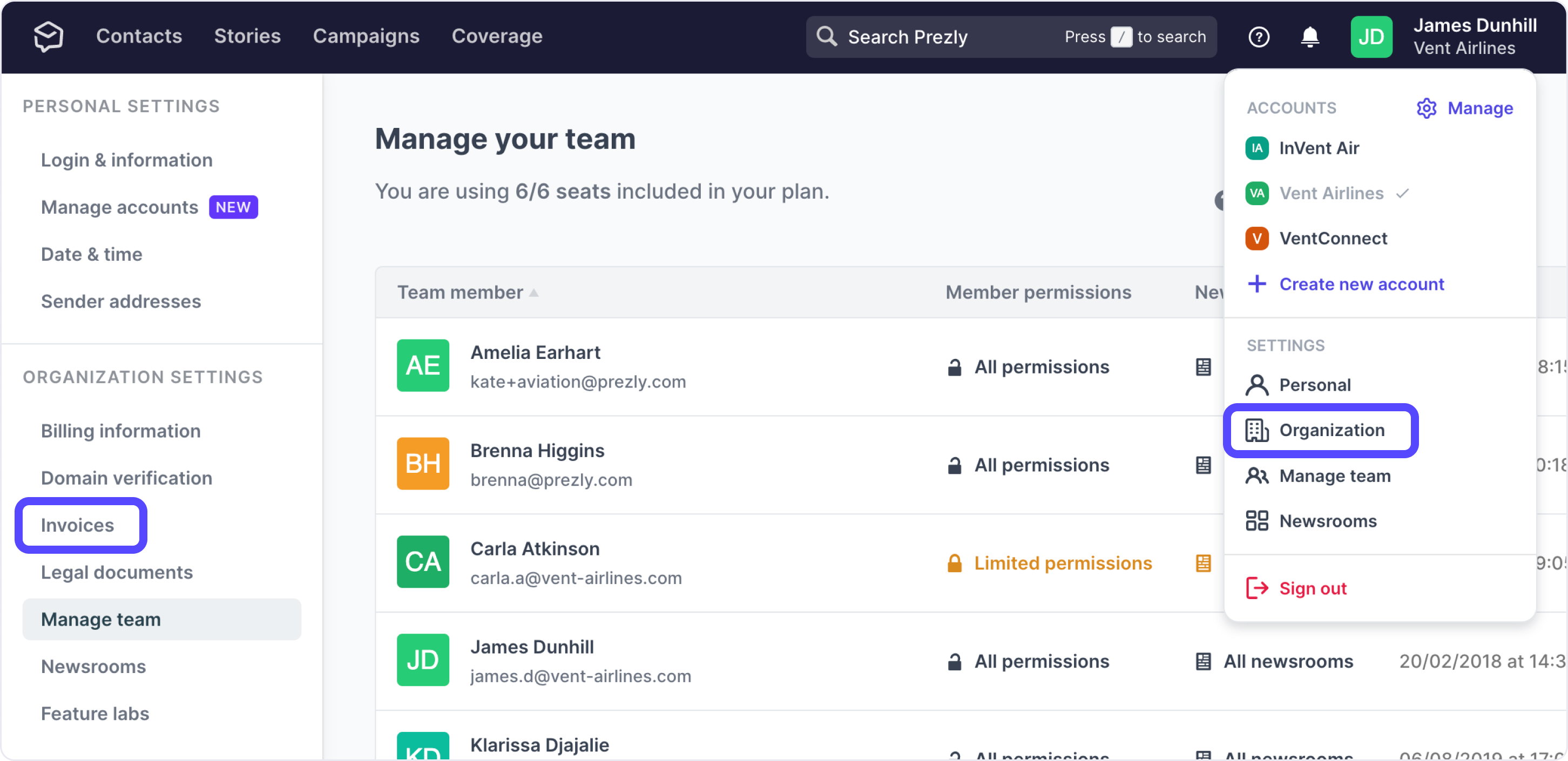 You can also download the invoices from this same page.
💡 It is possible that you don't have user rights to access this page. For access, please speak with the member of your team responsible for managing your Prezly account.
If you have any outstanding invoices, you will see a pop up when you login requesting you to view the invoice. This pop-up also states how many days overdue the invoice is.
More information on open invoices
Click on the support icon or send an email to accounting@prezly.com.