FAQs
Contact status icons
What these mean and why they appear
Prezly uses icons to bring certain contacts to your attention. You might notice these while scrolling through your CRM, or when visiting a contact profile page.
Below are the 2 contact status icons (Red exclamation mark and Grey lightbulb) you're likely to encounter and what they mean.
Red exclamation mark

This icon indicates contacts you can no longer email. This can happen for a number of reasons, most commonly:
When the contact has unsubscribed from your emails
When a Campaign or Pitch you sent to the contact's email has bounced
When Prezly detects duplicate information in your CRM
Unsubscribed or bounced email addresses will not be able to receive any of your emails, while duplicate contacts must either be 'Merged' or confirmed as 'Not a duplicate' before you can send emails to them again.
To search for contacts that have this icon, you can use the filter on the Contacts page and use the Bounced, Unsubscribed or Duplicate rules in the Status view.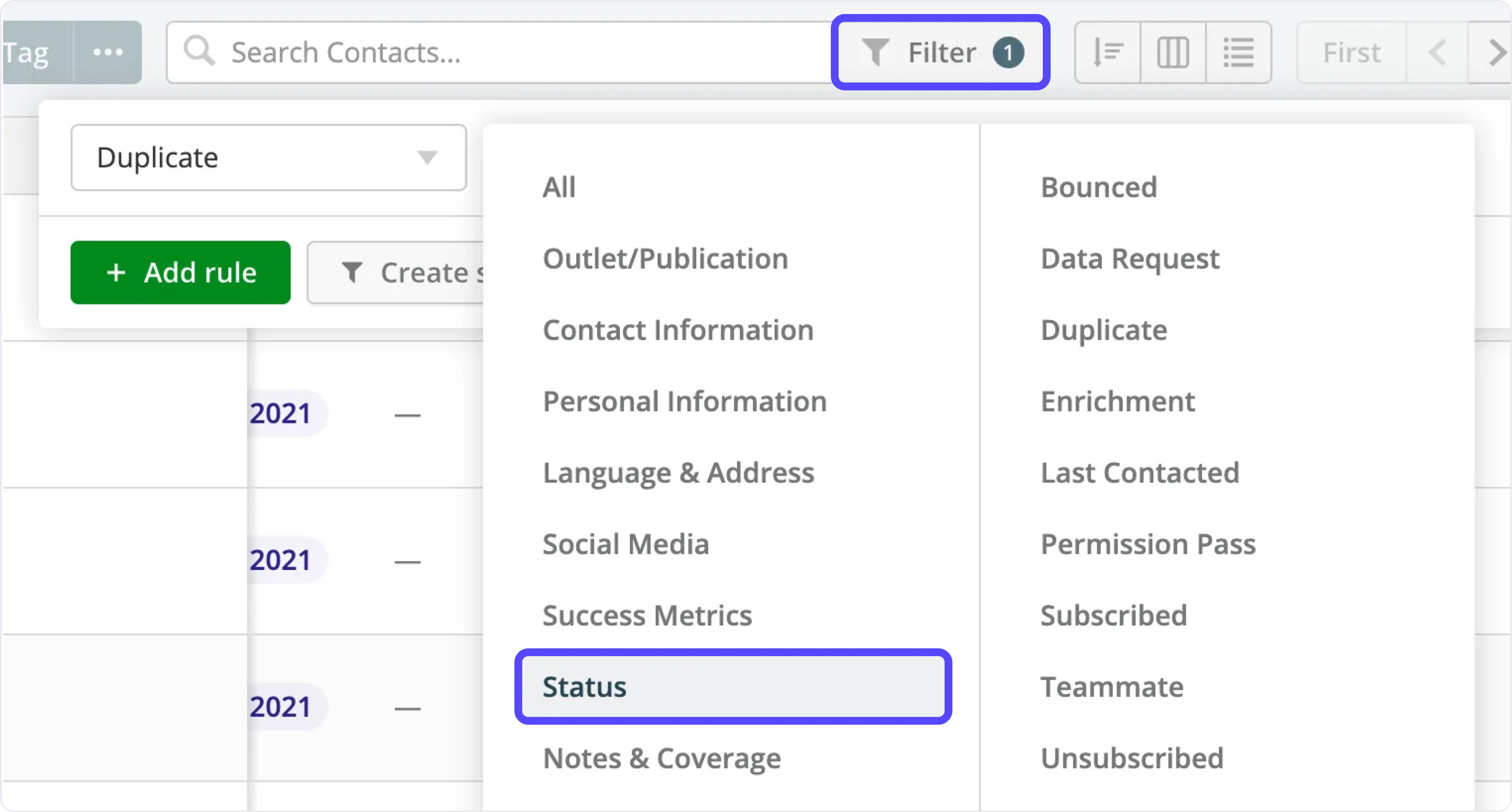 Grey lightbulb

This is the Contact Enrichment icon and it shows you when Prezly has found additional information about your contacts. Click on the contact to see what new information is available, and either add that information to your CRM or dismiss it using the respective buttons.