Prezly roundup
Prezly Team Retreat 👯‍♀️
Some of the highlights from our June 2019 team meet-up

​Updates from Prezly
This month the whole Prezly team travelled to the Belgian countryside to have our annual meetup. As a fully distributed team we use this occasion to get to know each other better, get aligned around the strategy and goals for Prezly, as well as having loads of fun! It is so important for us that we wanted to give you a glimpse of what we did. Jesse the founding father of Prezly said it best.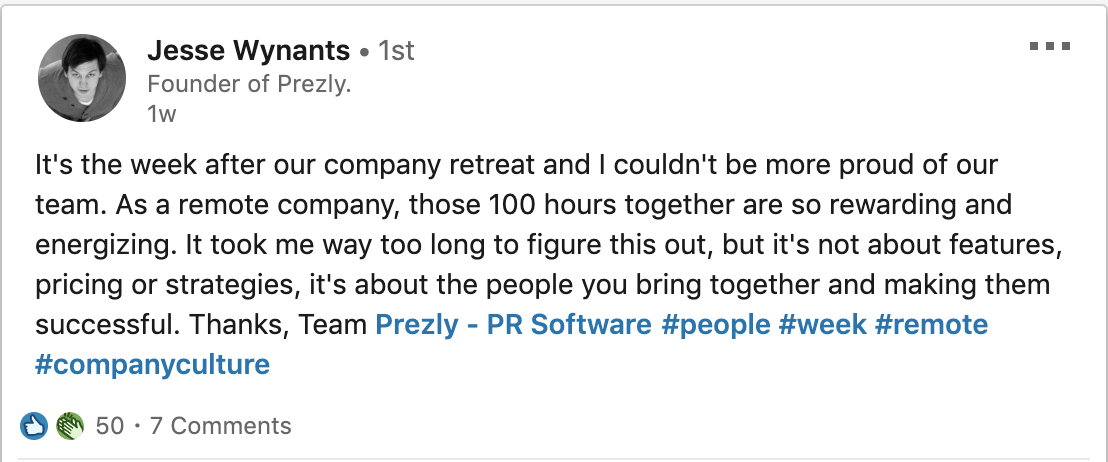 ​
​The team in action
Failing to prepare is preparing to fail
​Which is what content can feel like at times. You craft a story or press release but there is no interest or coverage. How do we take away this guess work in the era of data? Enter Google Trends. You may have heard of it, you may have even tested it out but knowing how to utilize the platform can provide massive editorial opportunities.