Area: Sites
February 4, 2022
We've added a new theme for your newsrooms – try it out!
All the content you create in Prezly deserves the best presentation. ✨
This is why we've been working on creating more newsroom theme options for you to get your newsrooms looking up-to-date and easily navigable – all while staying true to your brand guidelines.
So, in addition to the three standard themes we currently offer, from today onwards, you will also have access to the newest theme called Bea, which was designed to make it easy for Prezly users to create elegant, simple, and readable newsrooms.
This is just the first of more newsroom themes to come. We plan to create and release more themes in the near future, and envision all upcoming newsroom themes in the next year to be easily customized and modified using our open-source code – going beyond the standard Branding and Themes settings – starting with the release of Bea, Prezly's new default newsroom theme.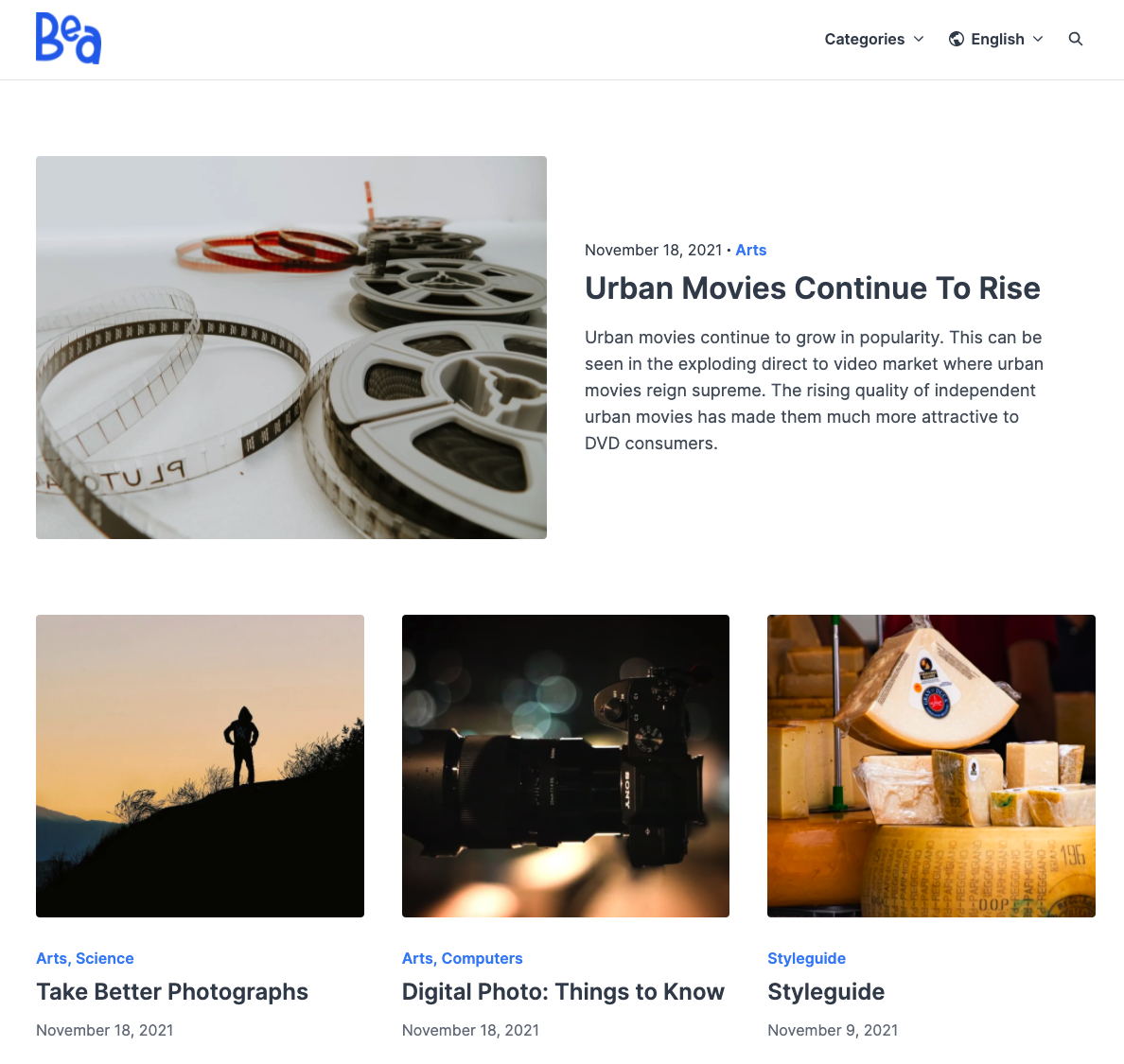 Visit this demo page to see Bea in action or go into your Newsroom settings and open the 'Themes' section to choose Bea as your newsroom theme.