Area: Sites
March 10, 2022
Preview link for the Bea theme
You can now see your newsroom on the Bea theme before deciding to activate!
Go to your Themes setting page and click on the purple Preview link to see your newsroom and stories on Bea.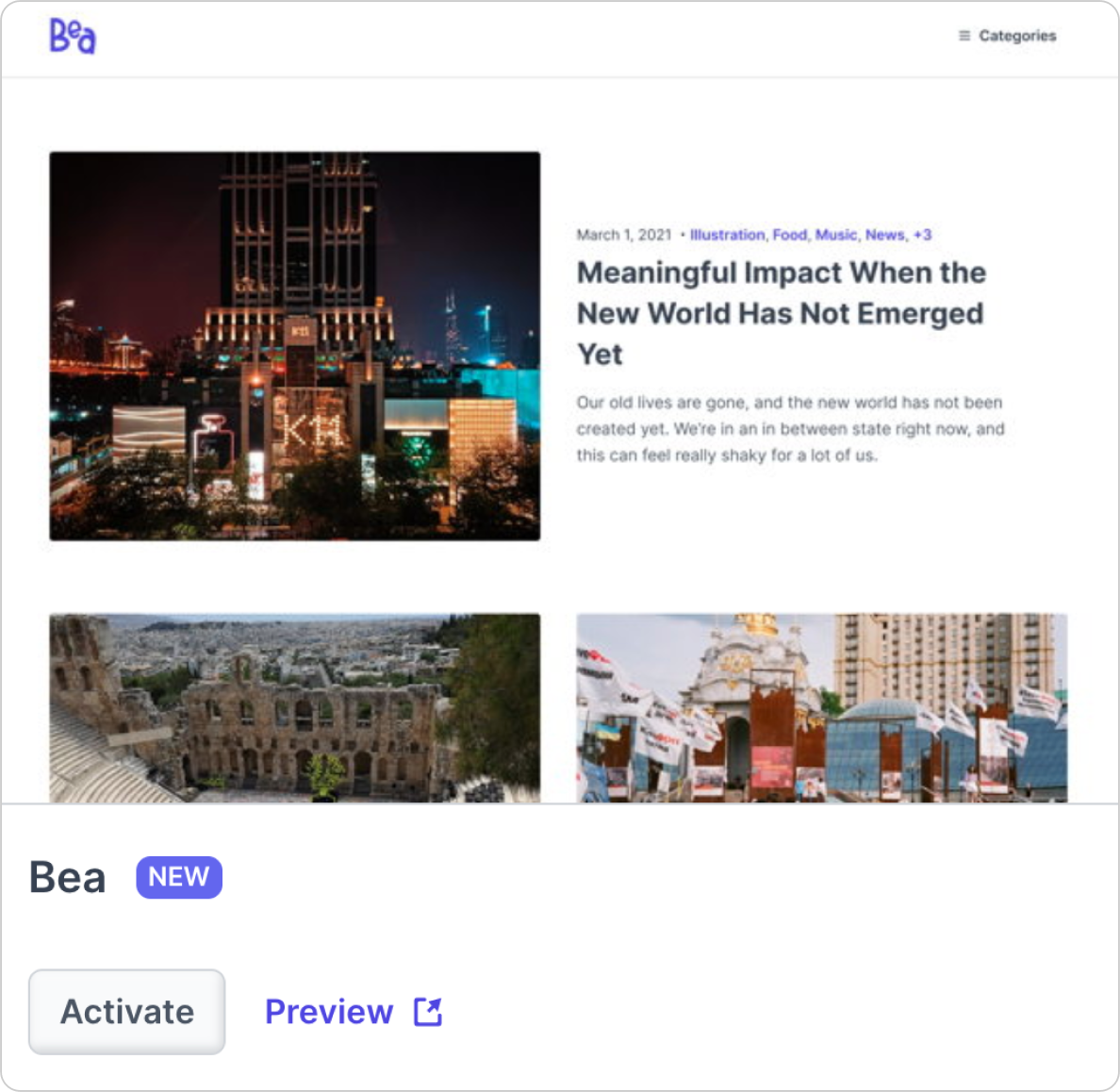 If you're looking to make the switch to the Bea theme, but don't want to lose any of the settings in your current theme, you can preview your newsroom using Bea without saving or applying the changes first. Thanks to this feature, you can fine tune your newsroom's look and only publish those changes when you're absolutely ready.