Type: New Features
August 11, 2022
New Prezly dashboard + other fixes & improvements
Get an overview of the latest Prezly updates, improvements and bug fixes here. To see a quick history of our previous releases, check out our monthly roundups! ✨
---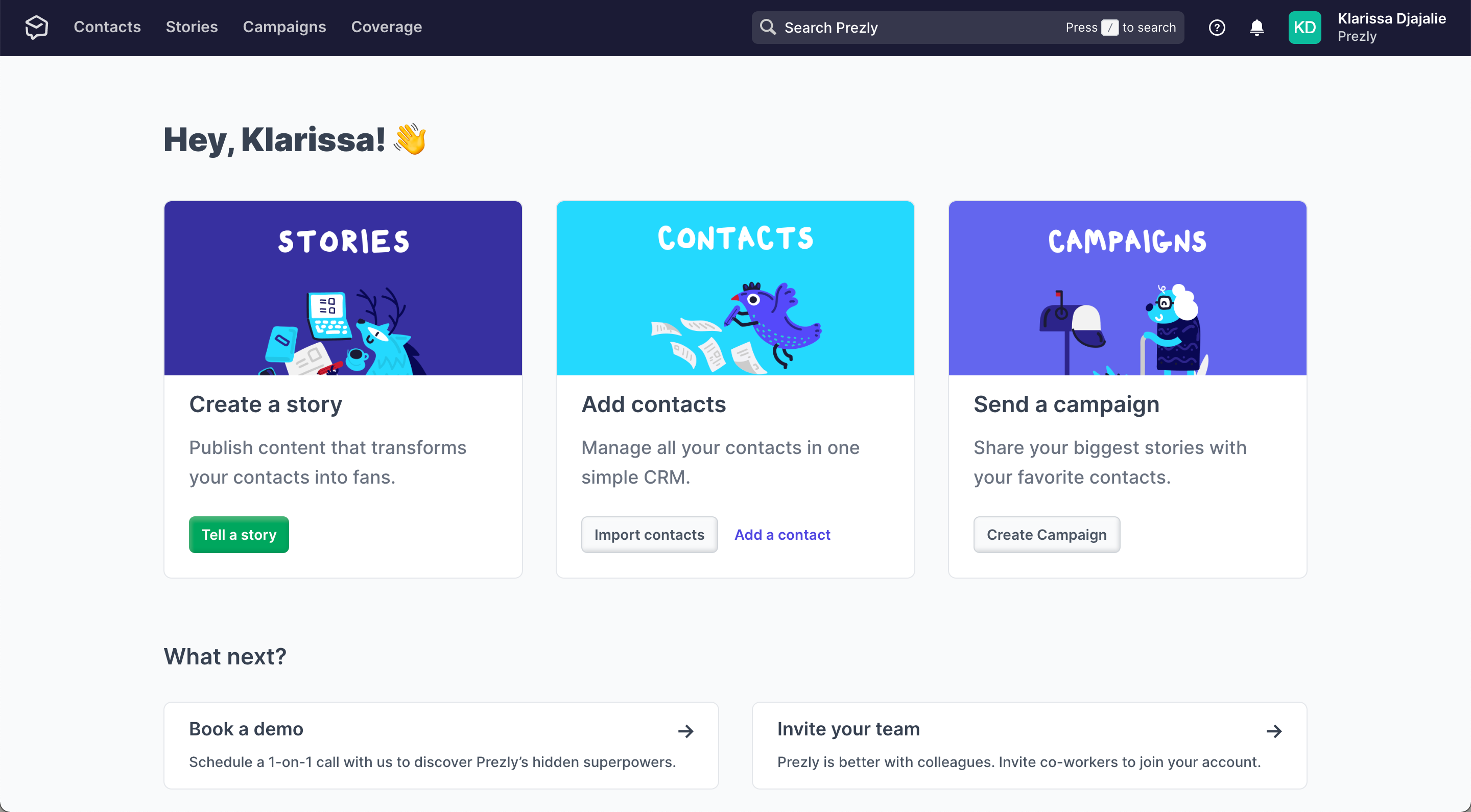 New Prezly dashboard
Previously, when logging in to your Prezly account, the first page you land on is the Contacts feature page. Now, you will see a screen or dashboard page that makes it easier to navigate the different Prezly features and choose a feature you would like to start working on.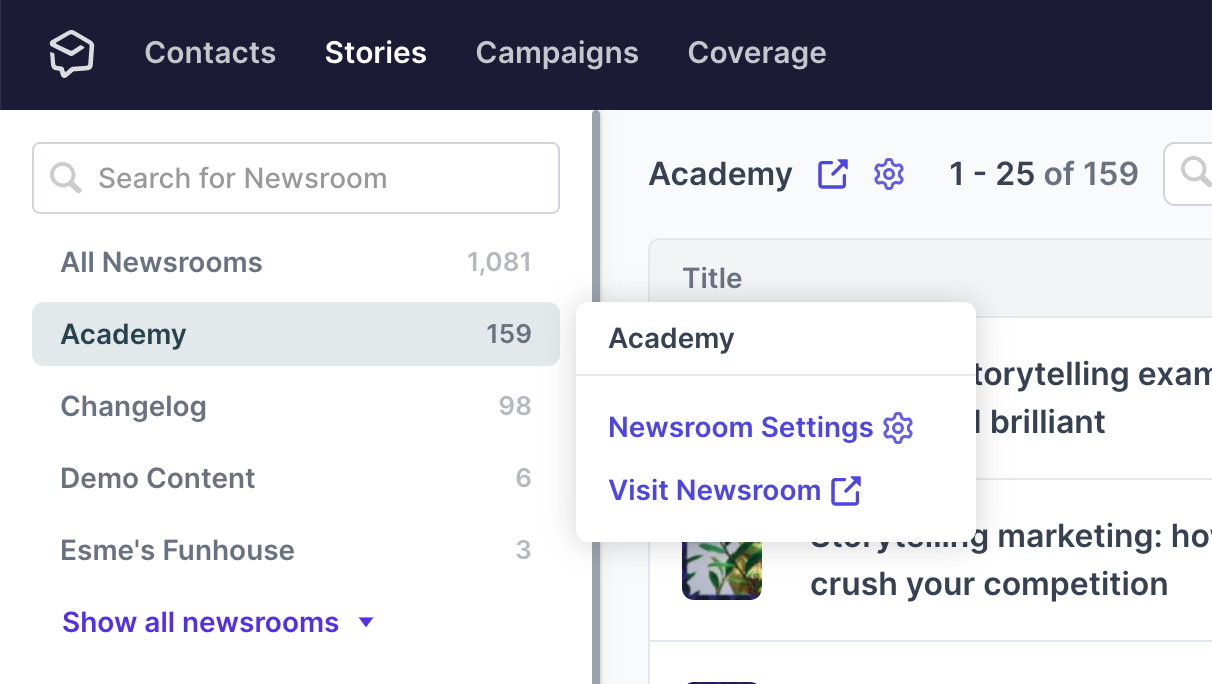 Newsroom facets to replace the old switcher
The Newsroom switcher is out and Newsroom facets are in! Getting to your Newsroom settings page or visiting your newsroom is now as simple as hovering over your newsroom name in the sidebar, or clicking the icons next to your newsroom page title.
---
Other fixes and improvements
New Newsroom picker modal to select which a newsroom when creating stories
New option to add demo content when creating a newsroom. Learn more →
Added language support for Catalan
Improved app UI for very large screens (>1400px) – increased sidebar width to 300px
Improved the collapsed sidebar by showing the "expand" button at the top left
Fixed outage causing newsrooms using newer themes to return 404 error