Type: New Features
July 16, 2022
A new design for the published story modal + other fixes and improvements
Get an overview of the latest Prezly updates, improvements and bug fixes here. To see a quick history of our previous releases, check out our monthly roundups!
---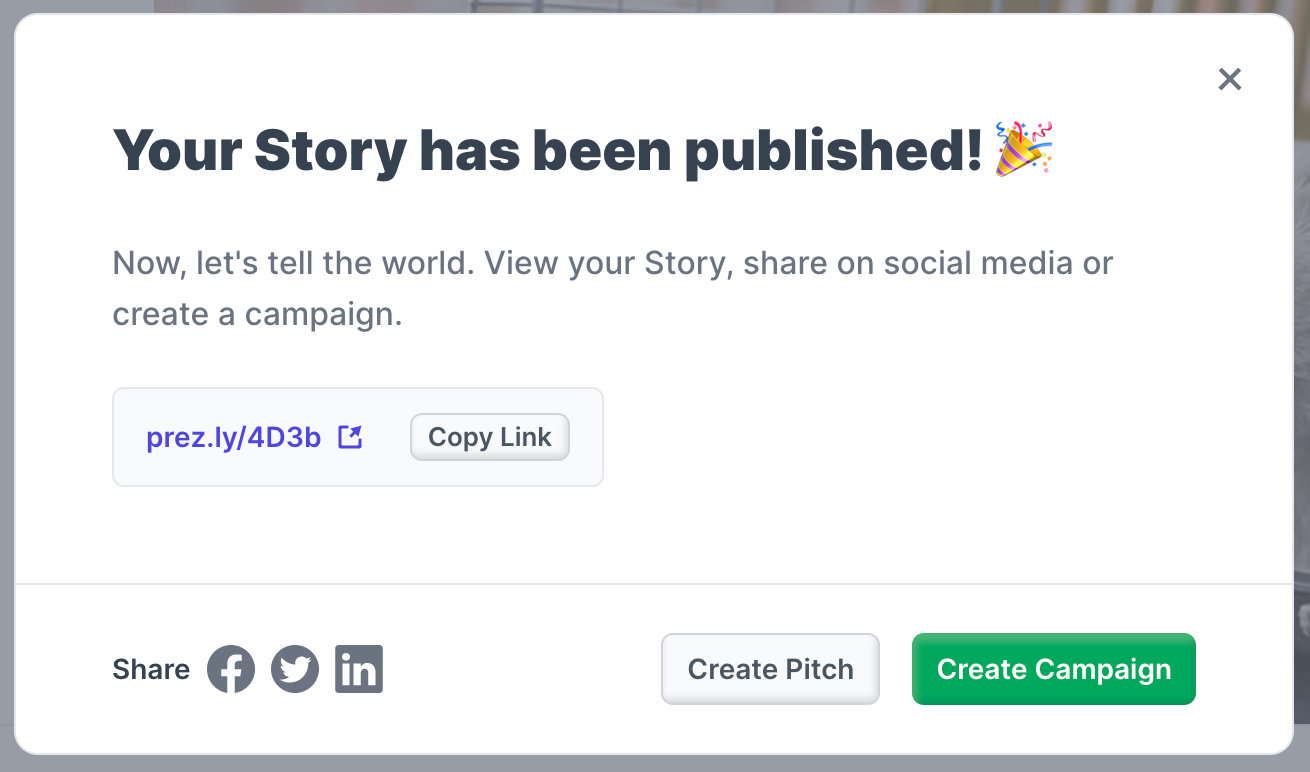 New design for the published story modal
We've updated the UI of the 'Your story has been published' modal that appears as an overlay on the story editor as soon as a story is published. The new version of the modal has an X button, allowing users to close the modal, as well as an updated description that adds more emphasis on creating a campaign, while also giving users the option to create a pitch with the story.
Other fixes and improvements
Any changes made to stories by teammates can now be seen in real-time – the first step towards fully collaborative editing
Fixed story editor errors in spacing, repeating characters, and gallery embed
Fixed bug where the text formatting did not appear for list items (numbered or bulleted)
Fixed flash of giant icons appearing when a page loads or when there is a slow network connection in all themes
Fixed the issue of gallery embeds in the story editor showing differently in the preview
Fixed the sizing behavior of image captions in campaigns opened using the Outlook app