Your stakeholder communication toolkit just got better
Managing stakeholder relations is becoming increasingly difficult. There's the traditional media, bloggers, internal and external influencers. And you don't just want to blast generic messages at them. Using standard CRM's, or worse, Excel linked with Outlook, just doesn't cut it.
Only a few weeks ago we launched a big summer update around contact management. Over the the past weeks we spoke with many of our clients: smart people at PR agencies, in-house PR teams and spokespeople. We asked for how we could provide technology to improve the relationship with their stakeholders. Today we're happy to announce 5 improvements based on customer feedback and requests.
Here's a video with the updates. Read for a complete overview below.
youtube.com/embed/EvyMaG6xzWo
Know what your contacts are doing
On every contact page you'll now see a realtime activity stream. It's a chronological overview of all the actions your contact performed.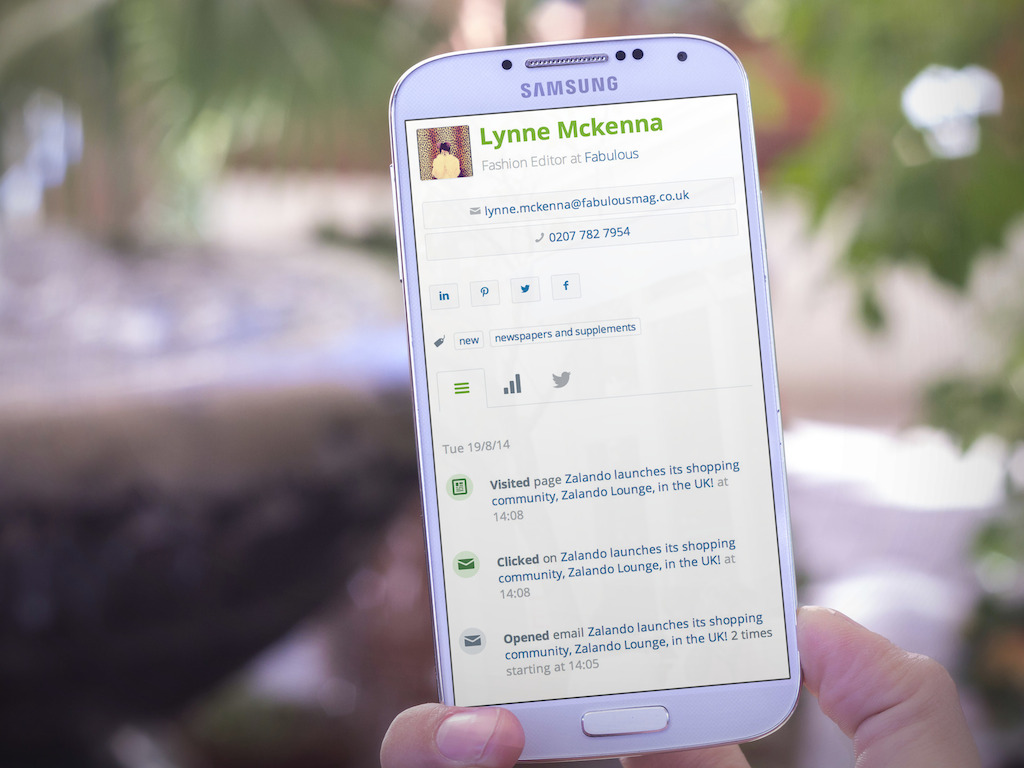 Some of the activities you see:
emails you or your team members have sent

comments/notes about your contact

engagement with your emails (opens, clicks)

visits on your press room or individual stories

press room searches, and the term the user searched for
Better way to pitch content: new template
Previously there were two distinct email templates in Prezly. First there was the press release summary that contains a preview of all the assets and multimedia, secondly a plain-text version to send out your pitches.
We got the feedback that the summarised email pitch looks a lot like a newsletter.
Starting from today we also offer a "hybrid" email template. This template let's you start off your pitch with a normal (text) email under which Prezly will summarise the entire story including all the assets.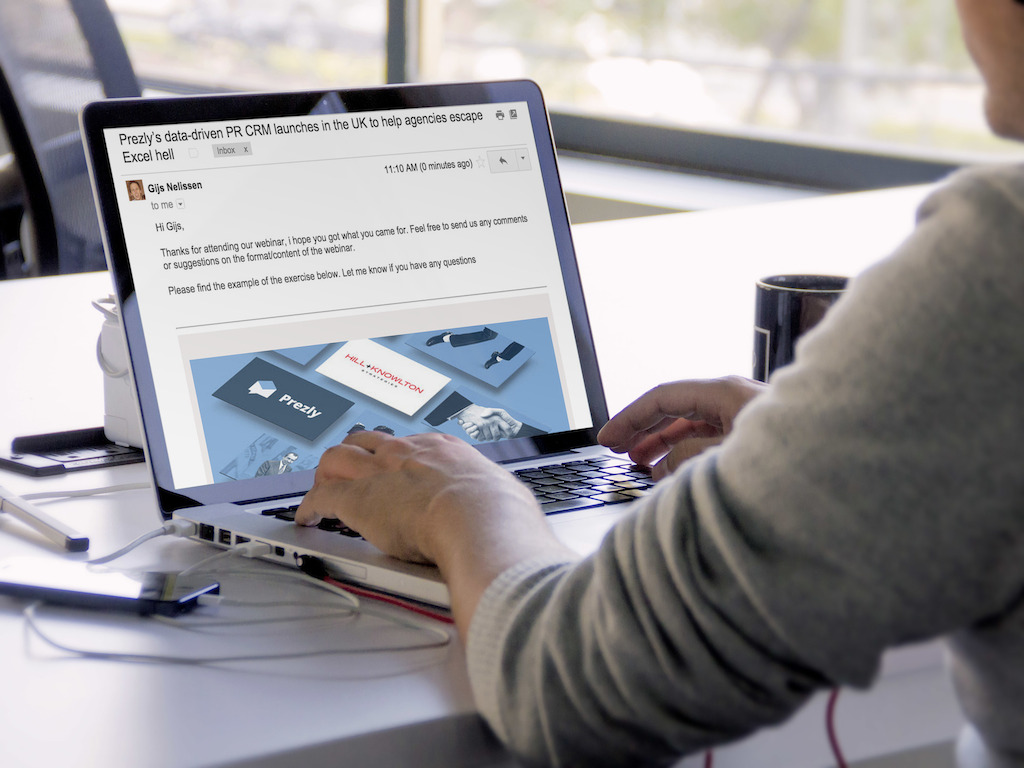 Media contacts on your pressroom
Every Prezly newsroom now includes an option to specify media contacts. These contacts will be published on your newsroom homepage. Each time you publish a press release you will have the option to quickly re-use or alter those contacts for that specific story.
Easily find contact details
Every time you see a contact in Prezly (when filtering contacts, composing emails or looking at reports) you can see contact details by moving your mouse over the avatar or name. This way you get a quick summary of the contact, without having to visit the contact page each time.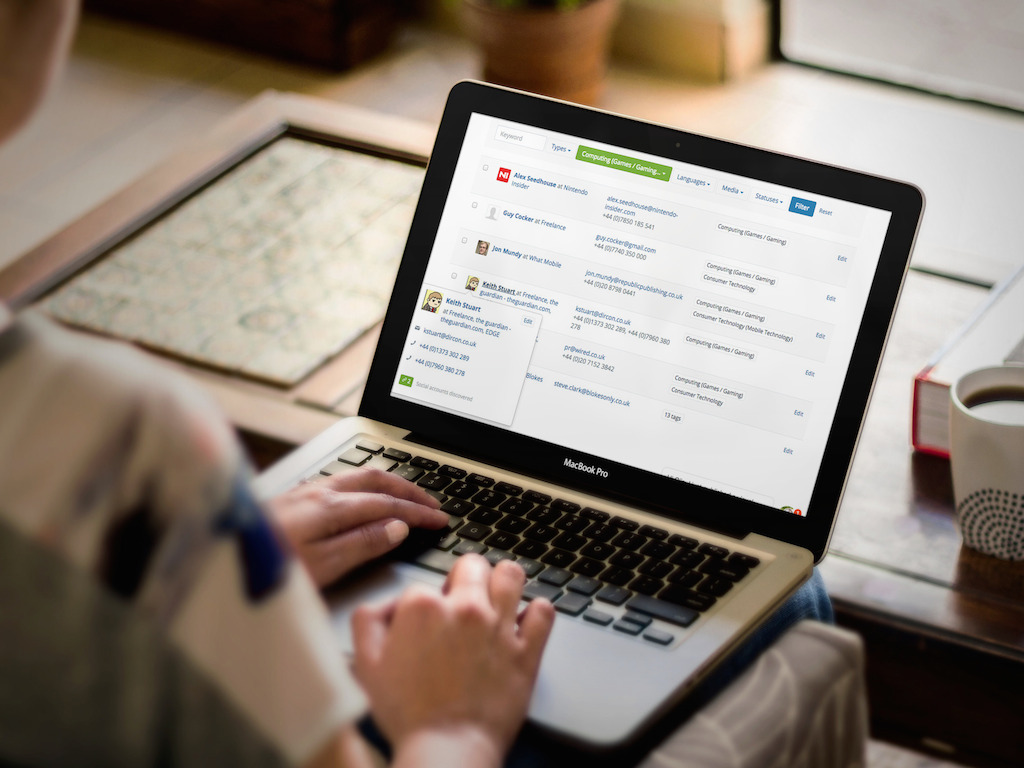 Smarter filters to find the right stakeholders
Our mission is to "get you out of Excel Hell". Spreadsheets were not made to manage media lists, but they are good at one thing: filtering.
We are currently test-driving a new set of contact filters for some of our customers. These filters will allow you to very specifically find the contacts you are looking for. A few use cases we wanted to cover with those new filters:
Give me a list of all male contacts with the tag "Lifestyle" AND "Sports" who live in the UK

Give me a list of all journalists that write for The Economist what do not have the tag "Financial"

Give me a list of all female bloggers from the Excel file I just imported

Give me a list of all Spanish speaking journalists who live in Moscow
If you want to test the new filters drop us a message over at hello@prezly.com or using the chat functionality within Prezly.