Offering a chronological overview of your press releases doesn't quite cut it. Todays journalists or bloggers don't have time to browse through your archives to find what they are looking for. They need relevant news, and they need it now.
This is why we are proud to offer you a new version of your news archive.
Integrated Search
As of today all Prezly press releases and newsrooms have a search box on top of the page (click the magnifying glass). This will take you to a results page listing all the content that matched your term. We offer a google-like search algorithm that sorts the results by relevancy (and not by date).
Press Release filters
From the newsroom archive you can filter the content by date and month. Before you filter we will show you the number of results in the respective categories. Feel free to combine those filters with the search box.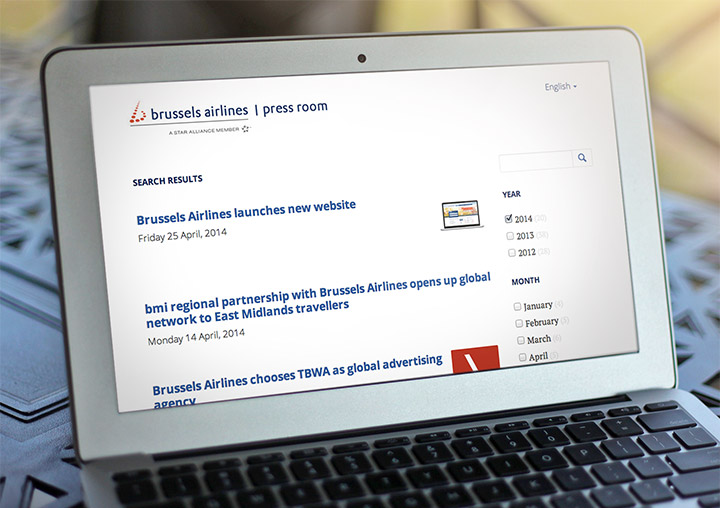 Bye bye paging
A paginated list of results is so web 1.0. We don't want you to click to go to the next page and so forth. That's why we decided to make the pressroom archive scrollable.
And when we say scrollable, we mean scroll…able
When you reach the end of the page, we will automatically load more press releases until there is nothing more to show. Here is an example of how that works.
More to come
So what's next? Here are some more ideas currently in the pipeline for search and newsrooms archives:
Autocomplete/Search: a very fast drop down that quickly shows results without having to switch to the archive page
Tagging/Filter by tag: organising your press releases in categories, allowing journalists to filter by a tag
Related press release: we can use the search engine database to show you "related" press release
Search for more: search for more then just press releases. Contact, images, video or tweets
We know a lot of you have come to expect continuous innovation from our side. We're doing our best to keep up.