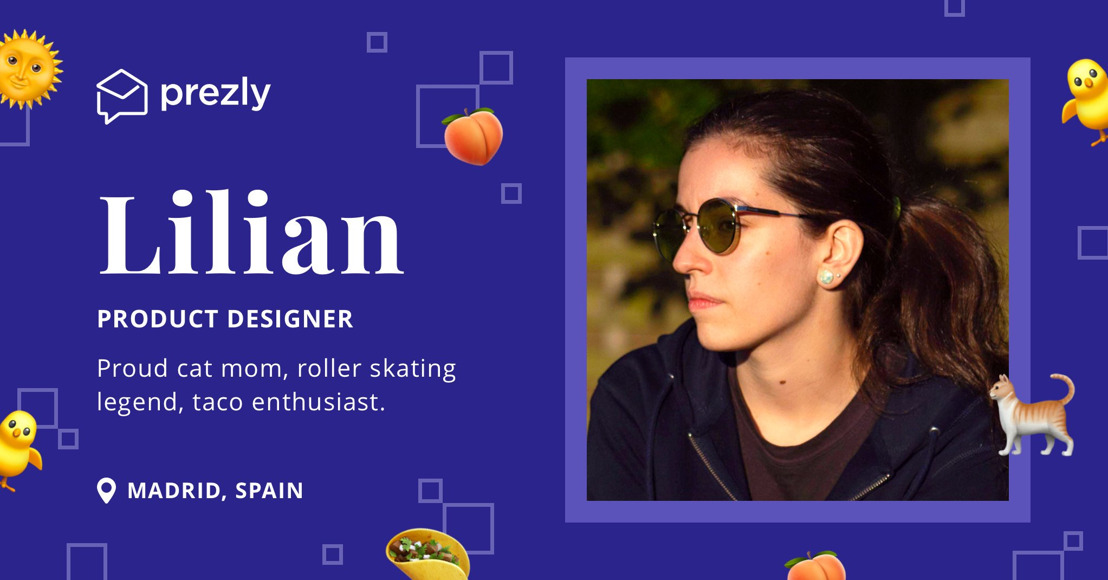 The Prezly Team: Lilian
We would love for you to get to know the people behind Prezly. We are developers, creatives, go-getters and beer drinkers.
In this first introduction we are going to share with you one of our recent hires, Lilian.
Joined Prezly: 20/May/2019
Department: Product Design
What's that? She is in charge of user research, user experience and the Prezly interface design. Her job is to make Prezly look awesome, and be easy to use!

From: Madrid, Spain          Born in: Toledo, Spain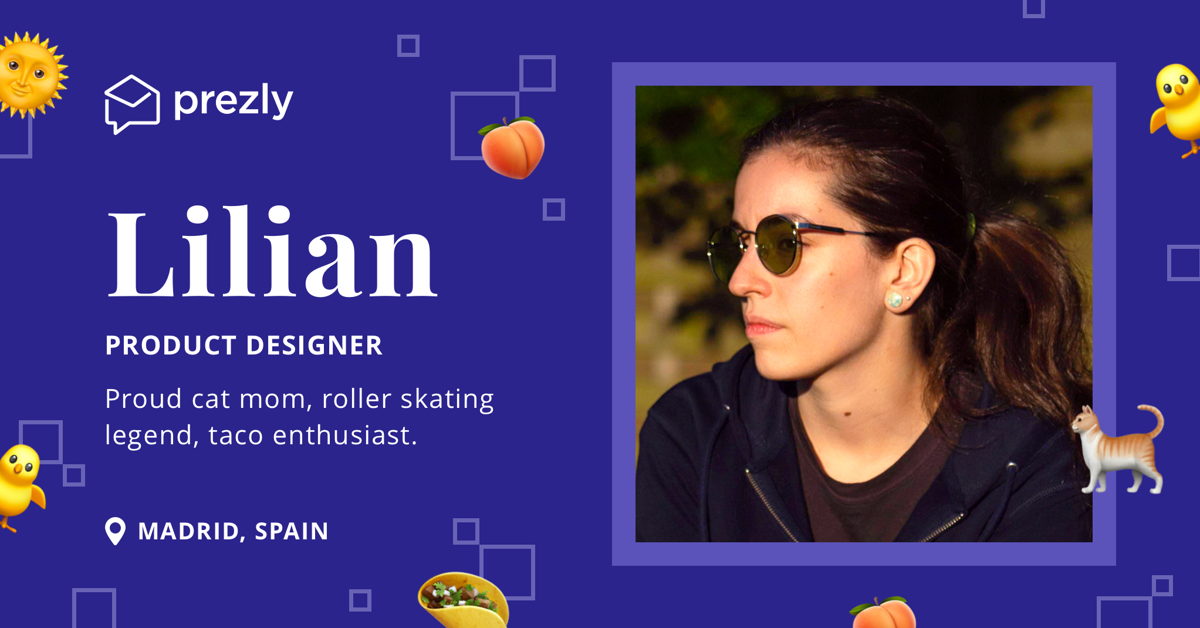 To get to know Lilian even more, we ask her some fun questions:
If you were arrested with no explanation, what would your friends and family assume you had done? They would probably think I had committed some infraction with my electric scooter
What's your favorite food? Hard to say, but I really love tacos
Are you a beer drinker? Yes, there is a lot of amazing beer here in Spain!
If you could've gained any one quality or ability (realistic or fiction), what would it be? Wake up at first alarm
If you were an animal what would it be? According to some random test, a horse