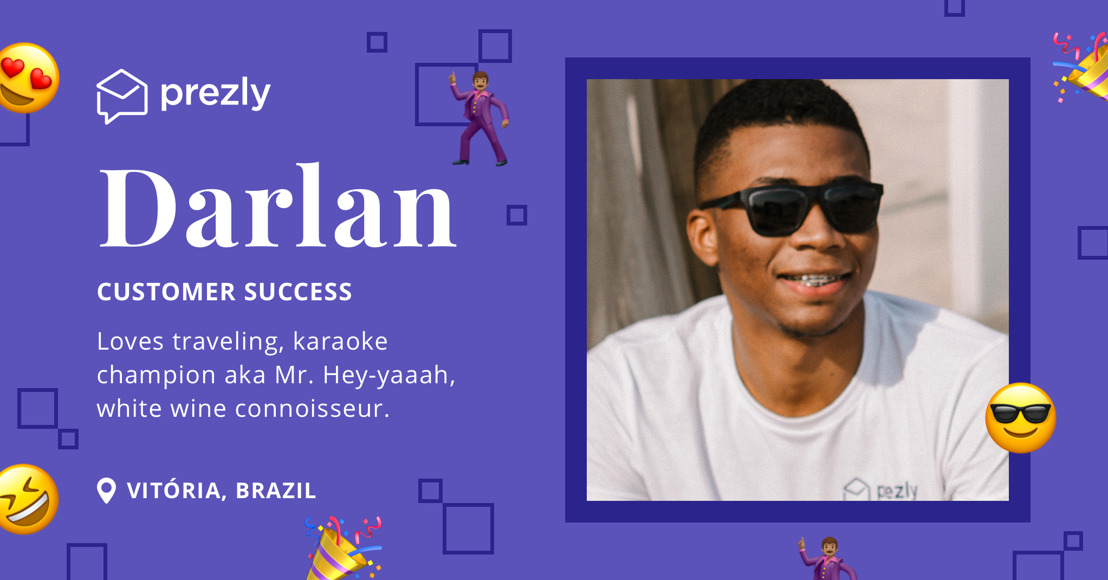 The Prezly Team: Darlan
We would love for you to get to know the people behind Prezly. We are developers, creatives, go-getters and beer drinkers.
Thursday, August 8, 2019 In this second introduction we are going to share with you someone who has been with Prezly for many years, Darlan!
Joined Prezly: 23/Nov/2016
Department: Customer Success
What's that? He helps make sure that our clients are happy :) He deals with customer questions and concerns, craft help articles, and provides support quickly.
From: Vitória, Brazil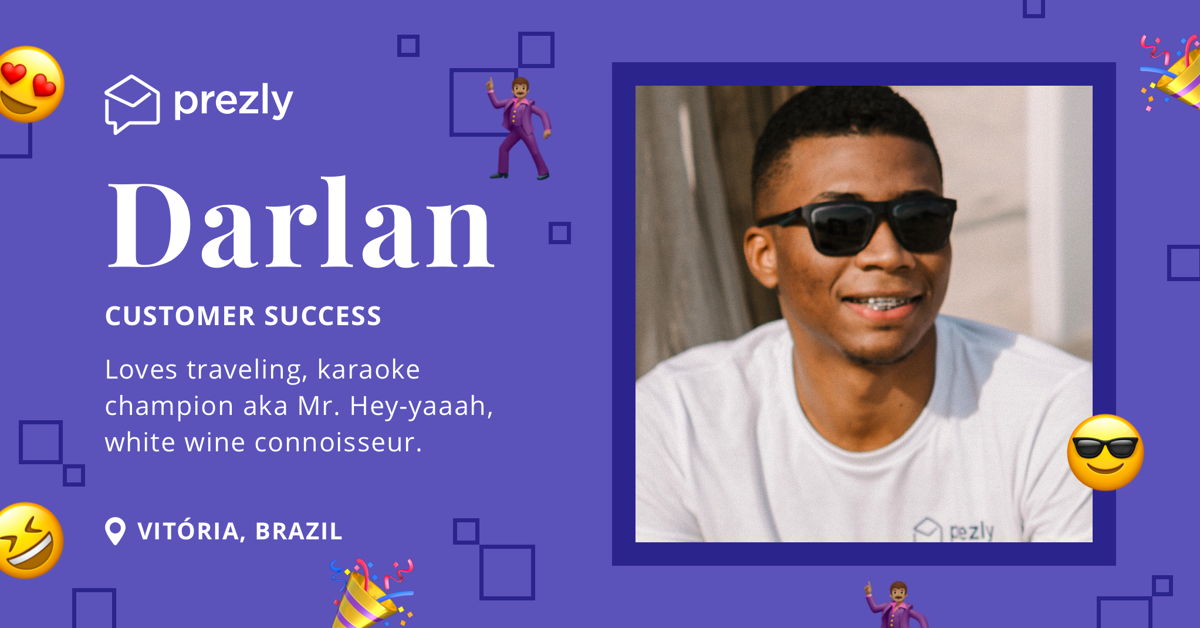 About Darlan:
He loves to learn new things, especially about technology, knows some front-end dev, web design, enjoys making illustrations, co-founded a startup in the Health sector, while completing a bachelor in Information Systems. He also loves to learn new languages, and hopes to travel a lot more in the future.
His favourite food: Chocolate pavê (OMG, how delicious does this look?)