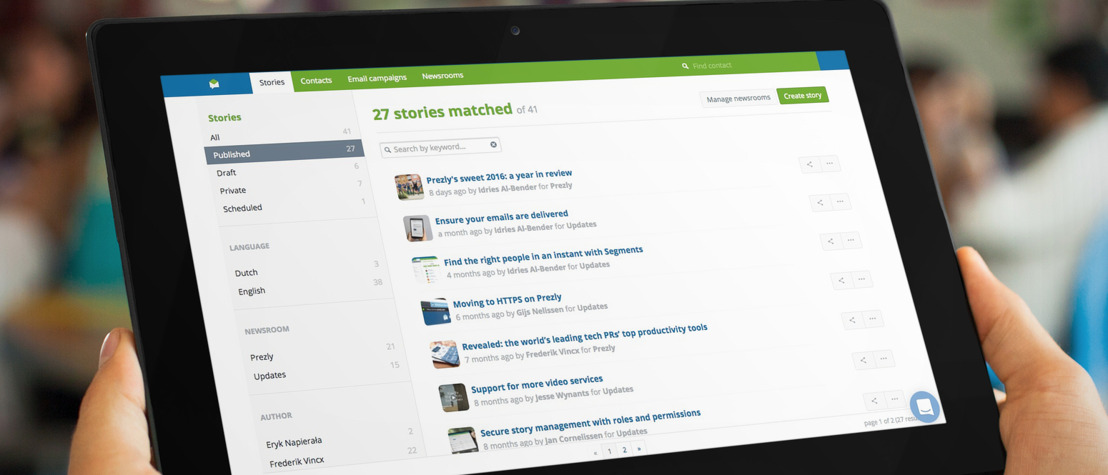 Sidebars for better content management
Friday, January 13, 2017 — The Stories and Email campaigns tabs have been upgraded with a handy sidebar that makes finding and managing your content much easier.
Lots of stories, big mess
Until recently, large teams with a lot of stories and email campaigns had some difficulties seeing the wood for the trees. Drafts piling up, embargoes, private, and public stories all mingled together.
As it's our goal to make managing your content as easy and efficient as possible, we've released a new feature to bring some order to the chaos.
Sidebars to the rescue
To help you manage your ever-growing content repository, we've introduced sidebars in the Stories and Email campaigns tabs.
For Stories, the sidebar will help you to quickly find content based on:
publication status
language
author
the newsroom it's published in
For Email campaigns, you can now easily filter pitches based on:
their status
the newsroom they're sent from
their sender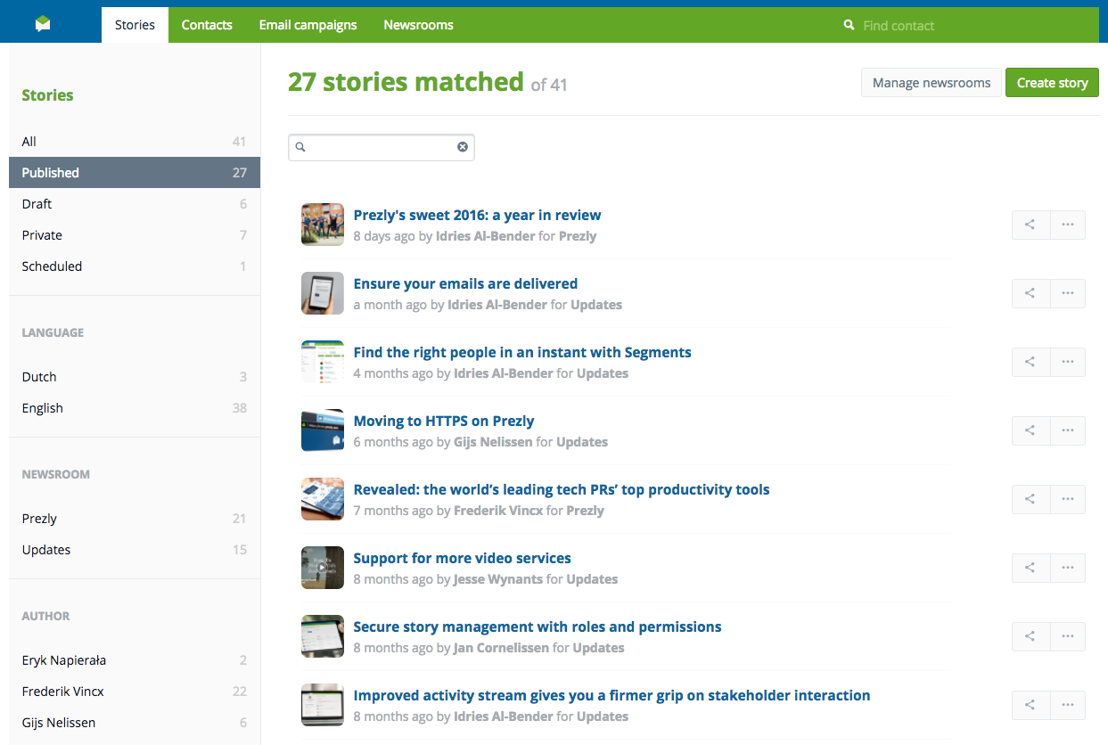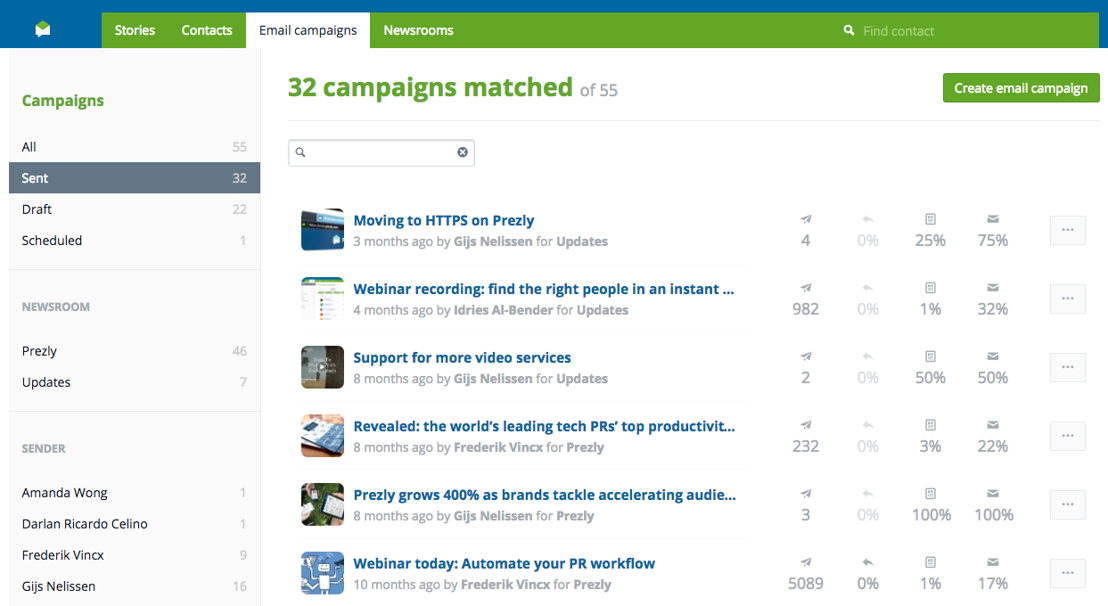 Contact us
Gijs Nelissen
Head of Product