Send your contacts personalised plain-text email pitches
Prezly got an update that lets you share more personal email pitches with your contacts. Many clients asked us it it would be possible to send email pitches that look like they're sent personally, straight from their own email program. They didn't want their contacts to feel like they were getting a blast email newsletter.
That's possible now with 2 improvements:
Address people with their name in your emails
Send a plain text email.
Send personalised email pitches
Now you can add dynamic content to your emails. When pitching via a press release you can choose to add the first name or full name of your contacts in your email campaigns.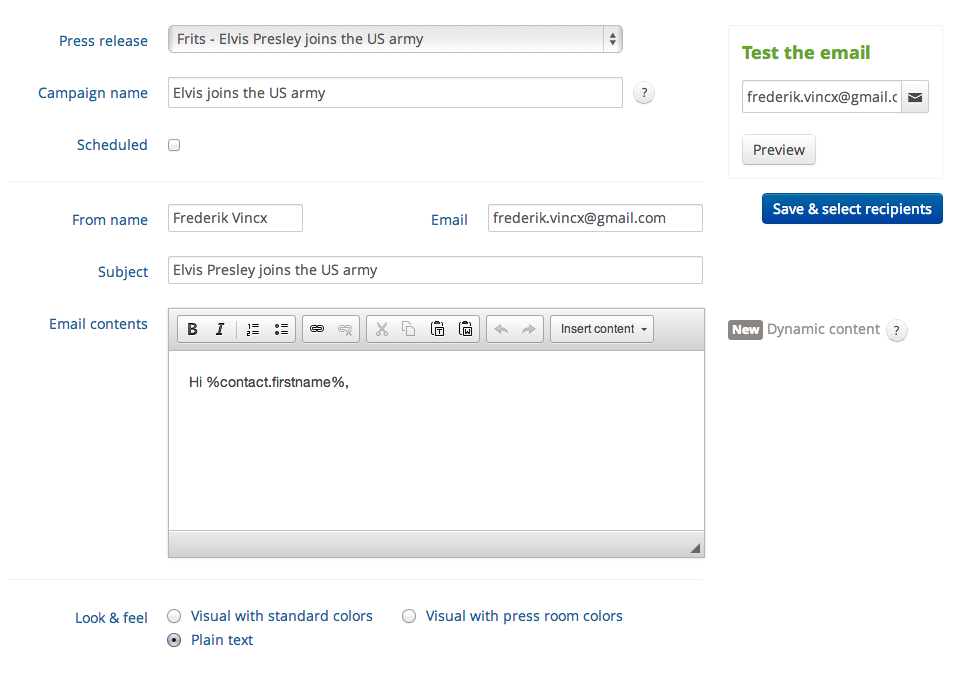 Plain text emails
People told us that they sometimes wanted to send simple emails. They didn't want the emails to look too polished. Now you can send simple plain text emails that look just like you send them via your own email client. These email pitches still have tracking in them so you can see if your contacts opened the emails and clicked on the links.
That's a small but valuable step towards sending more personal email pitches. If you have more suggestions for improvement, let us know.