Reach a bigger audience with our new press releases optimized for any device
13% of the traffic on our press rooms is coming from mobile devices. These people only stay on the page for 21 seconds, compared to the 2 minutes 2 seconds on computers. This means that a lot of users aren't seeing your content in good conditions. These numbers have been a thorns in our eyes for a while now, so we decided to completely redesign the press rooms. The new solution shows your content pixel perfect on most devices. For the coming month you can try this new version and give us feedback. Here is an example of a press release of our client Boondoggle.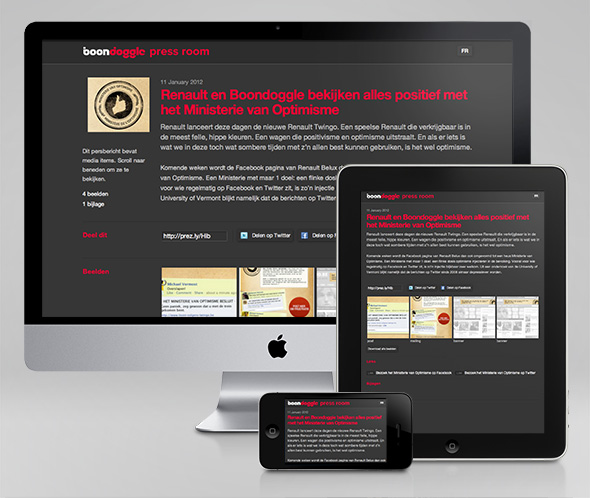 Adapting the layout to different screens is one improvement. Based on user feedback we also made these changes:
Boilerplate: from now on you'll see a typical press release boilerplate on all your press releases. It's the same about text that is displayed on the press room.
Social media links: to invite people to further connect with you, now you can add links to your Linkedin, Twitter and Facebook presences on your press room.
Search engine optimization: the content gets picked up even better by search engines.
Proposing this change has gathered a lot of positive and negative feedback. Most people are exited about the changes while some prefer the current solution. Listening to the feedback we're trying to find a good balance between innovation and familiarity. As always we love to hear feedback.
Frederik