Multi-User, influencer commenting and contact export
Good news! We have released an update to Prezly that will make your life easier. Here is what changed:
Multiple users
We now allow multiple users to share a single Prezly account. That means if you currently have different team members using the same/your account, each one should now use their own.
How does it work? Very simple:
Go to the "manage users" page

Add users by their email address

We send out an invitation email

Click the invitation link.
Simple as that.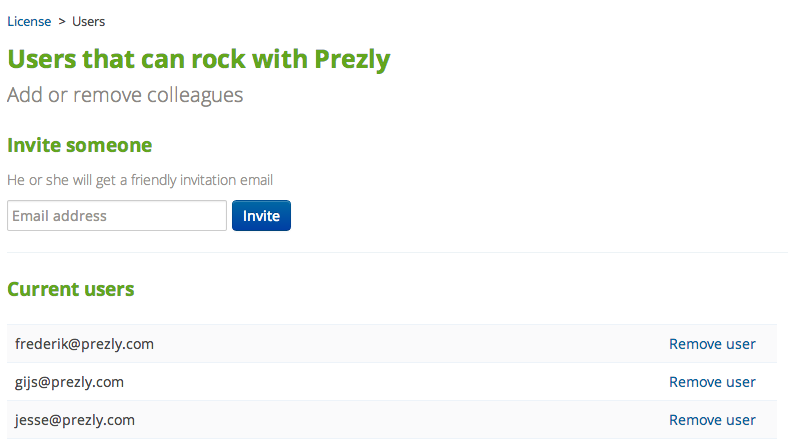 Here are some reasons we think you should make the switch:
Improved security. No more changing passwords upon team changes

Smart contact details: adding a press release or email campaigns will automatically use the correct contact details

Who did what ? We'll be logging what your teammates are doing. Want to know who added the last comment to that contact ? We got you covered!

Collaboration. Maintain your contact database or press releases as a team effort
Contact export
Your data remains yours. Always. In fact that is one of the core values at Prezly.
Starting from today you can export your contact lists. You can choose to export all your contacts at once, or download an individual tag or group.
We will then generate an easy-to-use Excel spreadsheet for you to download.
Contact commenting
The previous "comment" field on a contact had some limitations. That's why we decided to go back to the drawing table and think about a better way to "track" the relation with your influencers. Here is the result: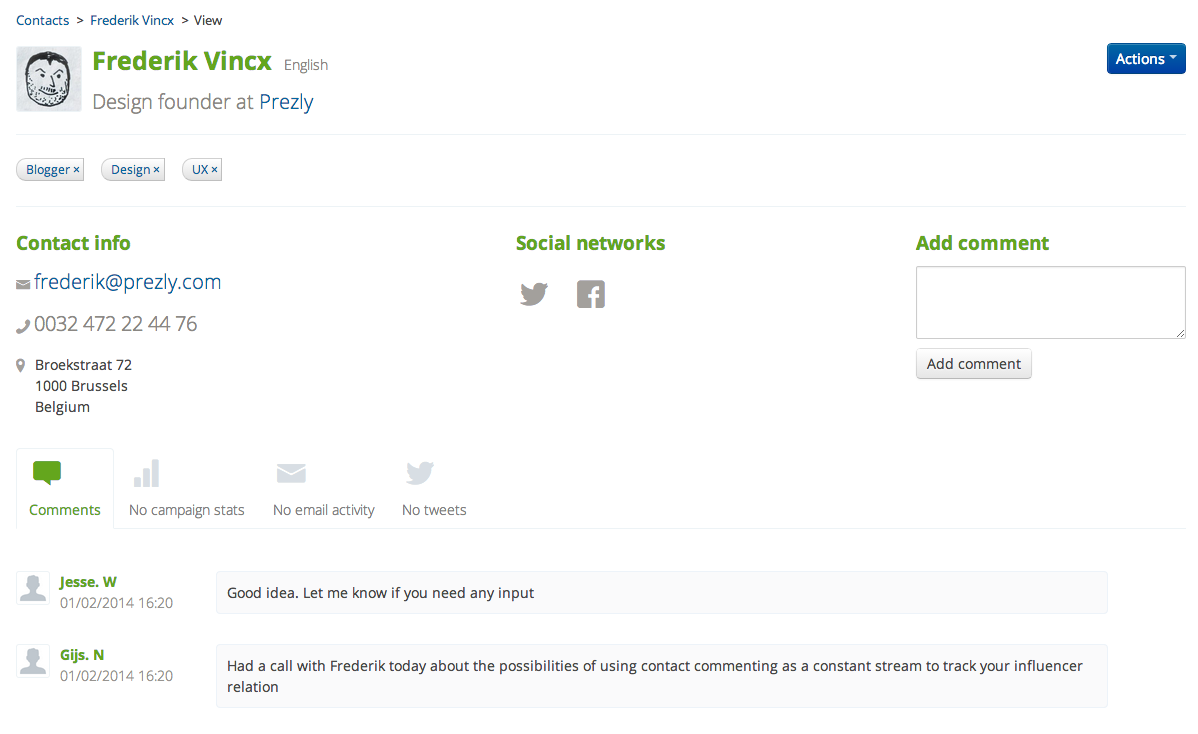 Your influencer/contact page will now show a chronological stream of comments. This way you and your teammates can document/track the status of your relation.
Had a phone conversation with that journalist ? Found out that blogger just became father of his second son ? Document it! This way you, and your colleagues can benefit from that information in future interactions.