Layout improvements to the social media press releases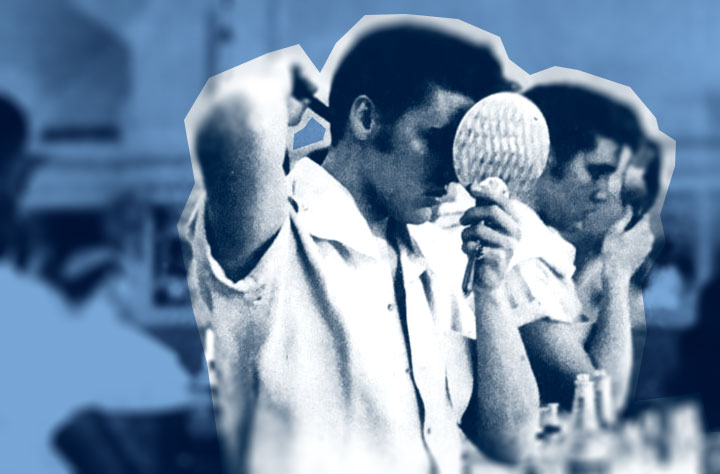 Yes, that's Elvis looking in the mirror. We've been continuously doing the same and made many improvements to the service. It went a lot further than just fixing our hair though. Here's a short overview.
Mobile emails
The percentage of people opening Prezly emails on mobile devices is rising quickly. It's currently at about %12. To make sure your news release emails look at their best on mobile devices we redesigned the email from the ground up. It's a 'mobile first' design that looks great on mobile phones. On larger screens more content is visible. Image and video previews also optimally make use of your screen size. The new design is simpler, using only one column, and the text is at comfortable reading size for all devices.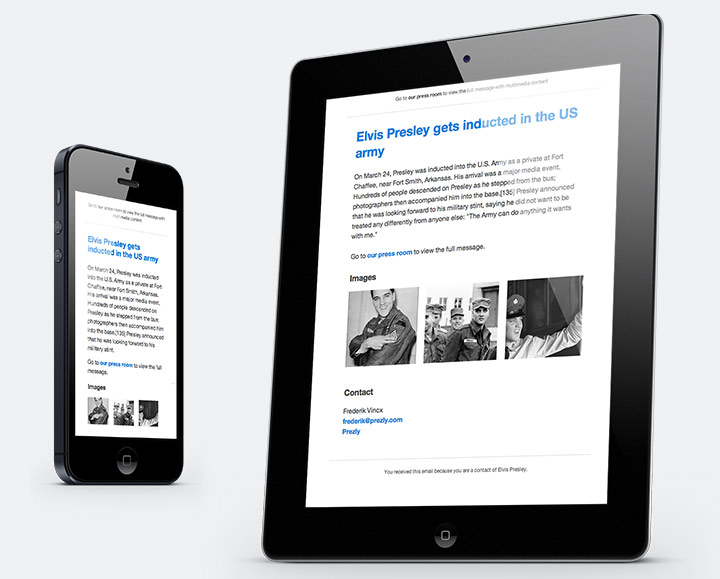 News release text editor
Crafting beautiful stories became easier with an updated text editor. This will make sure the end-result looks good, stripping out all needles formatting. This is a first step in the rework of the editor. Additional layout options will follow soon.

Contact importer
About 75% of PR pro's still use Excel files to manage their contacts. Excel was made for spreadsheets, not to manage contact info with an entire team.
It's our goal to become your CRM tool so you can throw out Excel once and for all. To achieve that, the contact importer has been rebuilt to handle almost all of the fields of your contact lists. After importing your contacts you can manage them from within Prezly, preparing you for more advanced CRM features that are in the making. Bye bye Excel hell.
Subtitles for news
Some of our customers are faking sub headers in the intro of their news releases. That didn't look okay. We've added an optional field for subtitles that will always look good.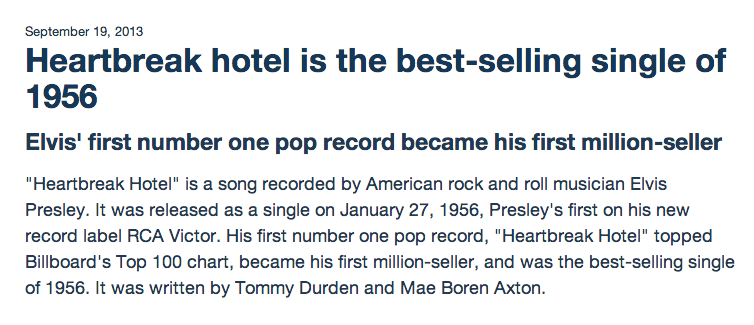 A simpler intro field
An intro is usually used to present the general outline of the story so that the reader knows what to expect. Throughout your press rooms we also show the intros of your news releases. We noticed the intro gets used in unexpected ways breaking the layout: formatting gets copy/pasted along from Word or lengthy texts are used. This looks bad for both clients and our service.
From now on we help customers have good intros by limiting layout options (especially pasted from Word) and by suggesting to keep the intros concise and to the point.

Onwards and upwards
What would you like us to tackle next?