Email campaigns are now more complete and easier to create
We're constantly reviewing Prezly and looking for areas to improve our service. One part that we wanted to tackle for a long time is the emails that you can send to your contacts. They are very important because they are oftentimes the very first step in getting your stories out. A good email can make or break your release.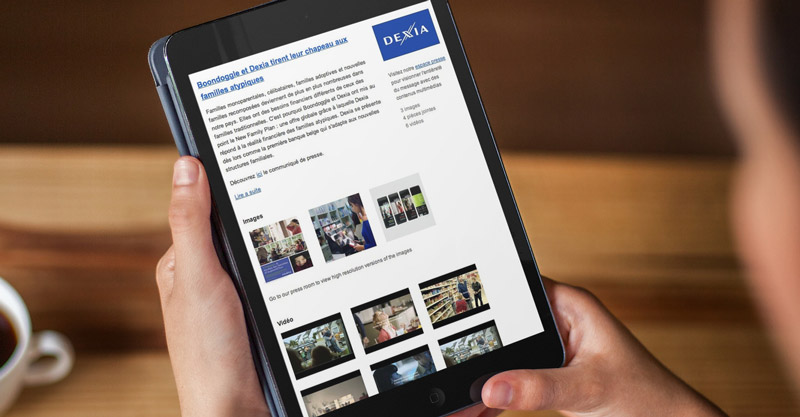 Together with certain clients we brainstormed, prototyped and created a new solution that's both more complete and easier to create.
Your complete story is in the email
We used to show only previews of the images in your email. That approach turned out to be too limited. Now, all your media assets are listed in the email. Images, videos, attachments,.. This way your recipients immediately know which assets they can use to retell your story.
While we were at it we also pushed some pixels around to make the generic email design look even prettier.
Composing is easier
Before, when composing an email, you needed to select the images that you wanted to attach previews of. That design decision didn't make much sense anymore. Why would you only show a few assets when you have many more, making your message more interesting to retell? Also, because we wanted to allow you to show more content (video, attachments, contacts) it would've become a tedious process to choose for each asset whether you wanted to include it or not. It would've made the workflow unnecessarily difficult. That's why all assets are listed automatically in your emails from now on.
Give emails a try
Sending out emails to connect with your contacts is a feature available for professional users of our service with minimum a medium plan. When you send out emails you can easily track the behavior of your contacts: who opened you email? Who clicked to view more info on your press room? Who unsubscribed? This is one of key benefits of Prezly that allows you to be more efficient in your Public Relations.
Aren't you a professional user with a medium plan? Then be fast and get a taste of integrated email campaigns. The 10 first people to email us at support@prezly.com will get a one month upgrade of their plan so they can start connecting with their contacts even more efficiently.
Detailed example of the email: