Creating stories
How to type subscript or superscript text (using the old editor)
See how to use subscript and superscript in the intro and body text
This help article covers how to add subscript (below the baseline: O₂) or superscript (above the baseline: c²) symbols to your stories' Intro and Text within the older version of Prezly's story editor.
Apart from copying and pasting symbols from other websites, such as this wikipedia article, you can also select to add text in either subscript or superscript.
Simple click on the "Styles" dropdown menu and choose which inline style you would like to add text with.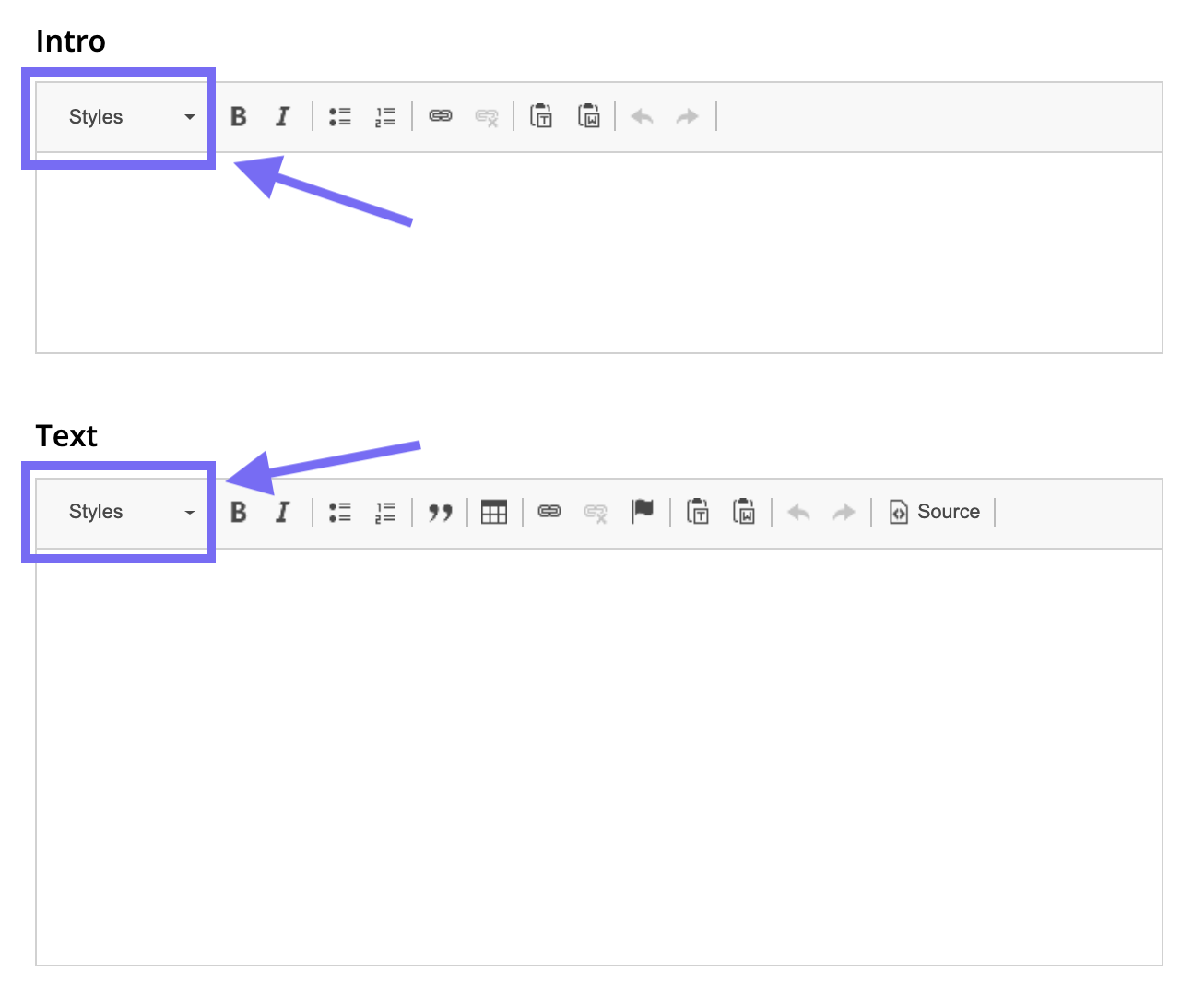 🚦 If you don't see this editor in your account and would like to have access to this version of the story editor, please get in touch with our support team and we will enable it for you.