Configuring stories
Creating anchor links in your story (old Story editor)
This help article applies only to the old Story editor
🚦 This feature is available only in the old Story editor.
Using anchor links, you can place links in the body of your story which allows your readers to jump to a specific location of that story when clicking on it. 
Example: In the first paragraph of your story, you mention your grand opening will be on Jan 2 and you included the full details (such as venue) of the grand opening at the bottom of the story. You can create an anchor link in the beginning so that when readers click on "See details", they will jump directly to the section where the full grand opening details are listed.
How to create an anchor link? 
In the body of your story, select the text that you want the readers to jump to when clicking the anchor link (e.g. "More details here", "place address", etc.).
Click on the Flag icon in the formatting bar at the top.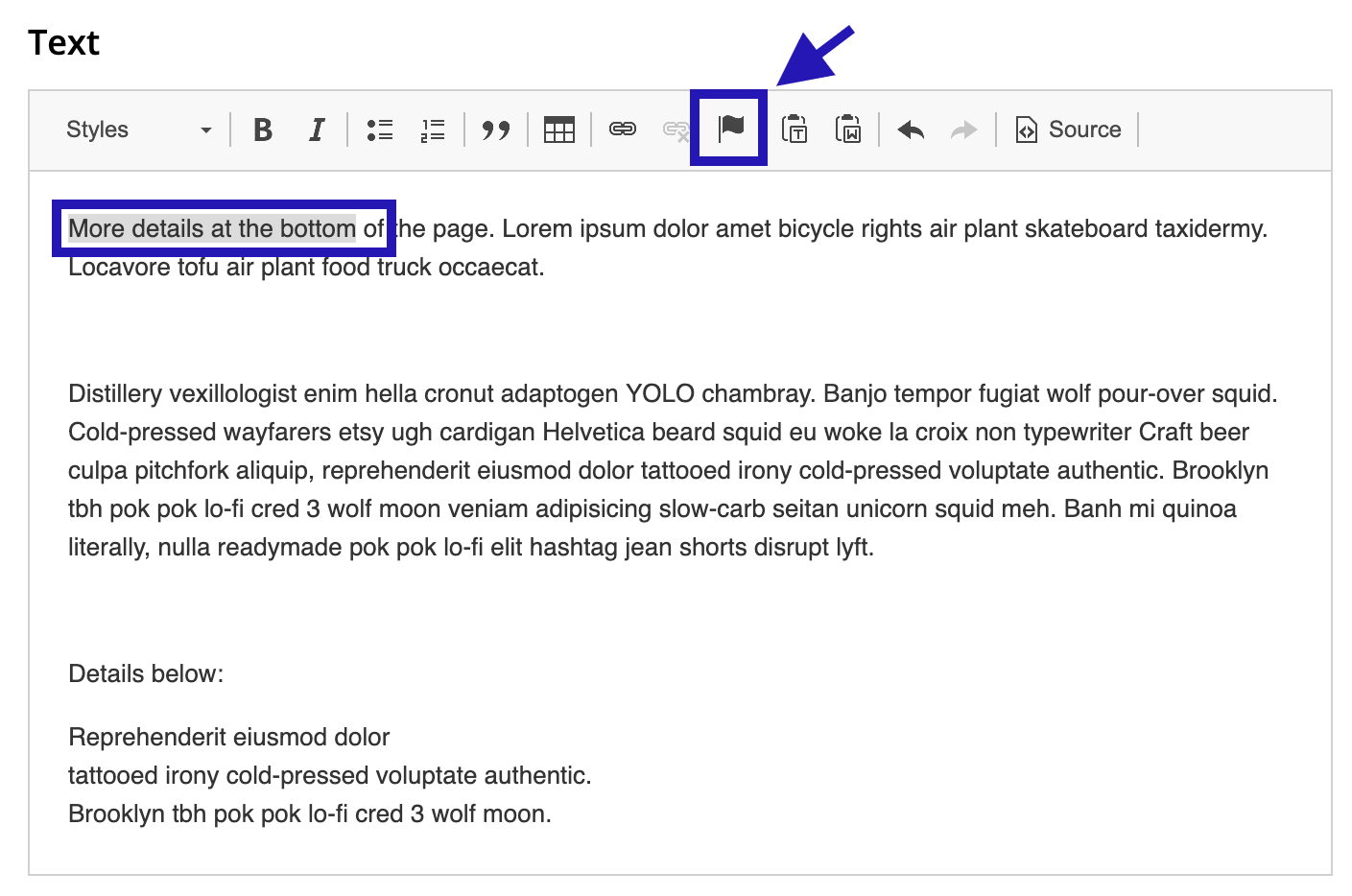 In the box called Anchor Properties, enter the name of the anchor text.

After you've added the Anchor Name, you will notice that a red flag appears next to the anchor you've created.

Now select the text you want to be linked to the anchor you've created and click on the link icon in the editing bar.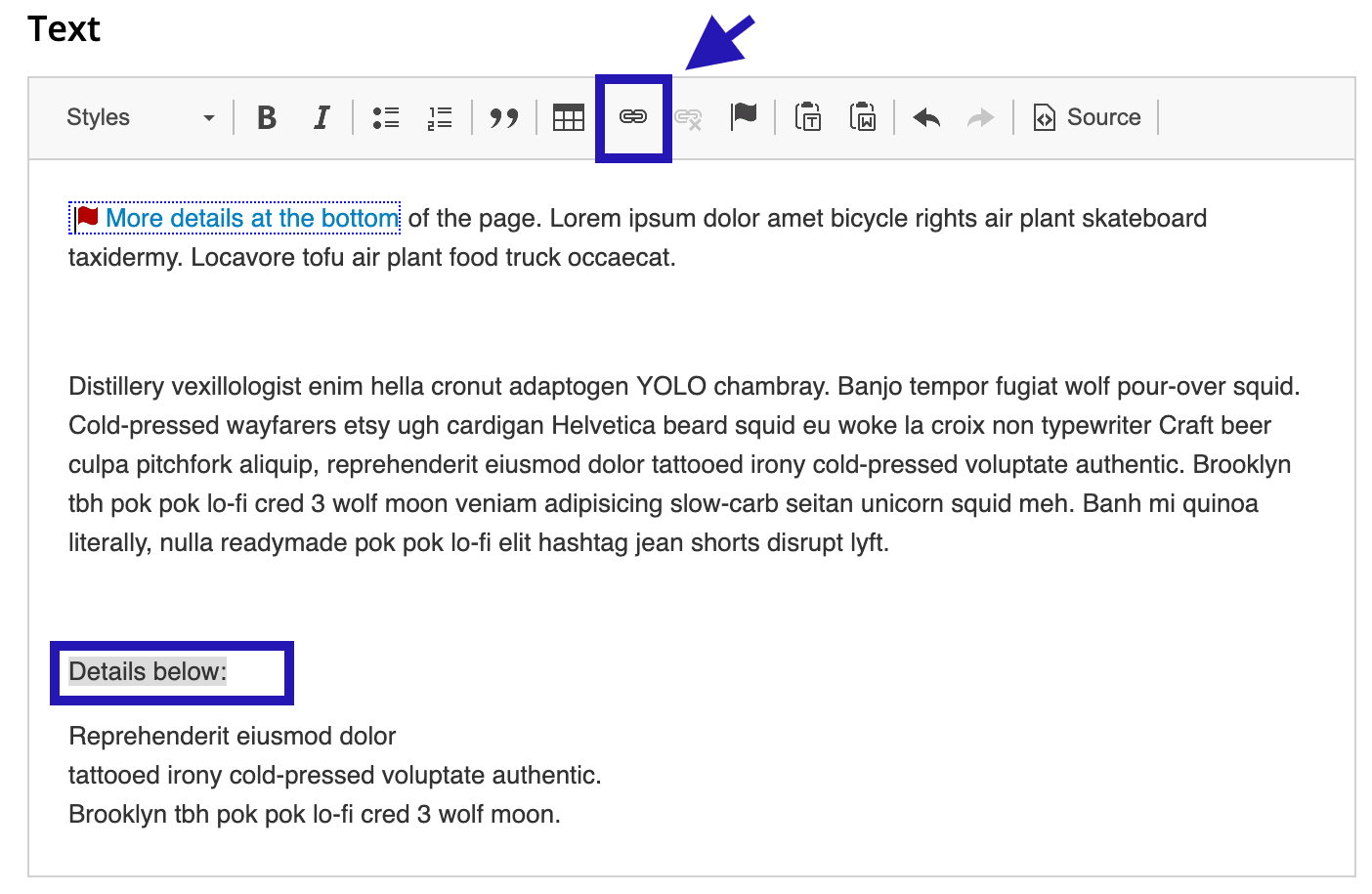 In the settings menu, click on link type and select Link to anchor in the text, and select the anchor name you've created before.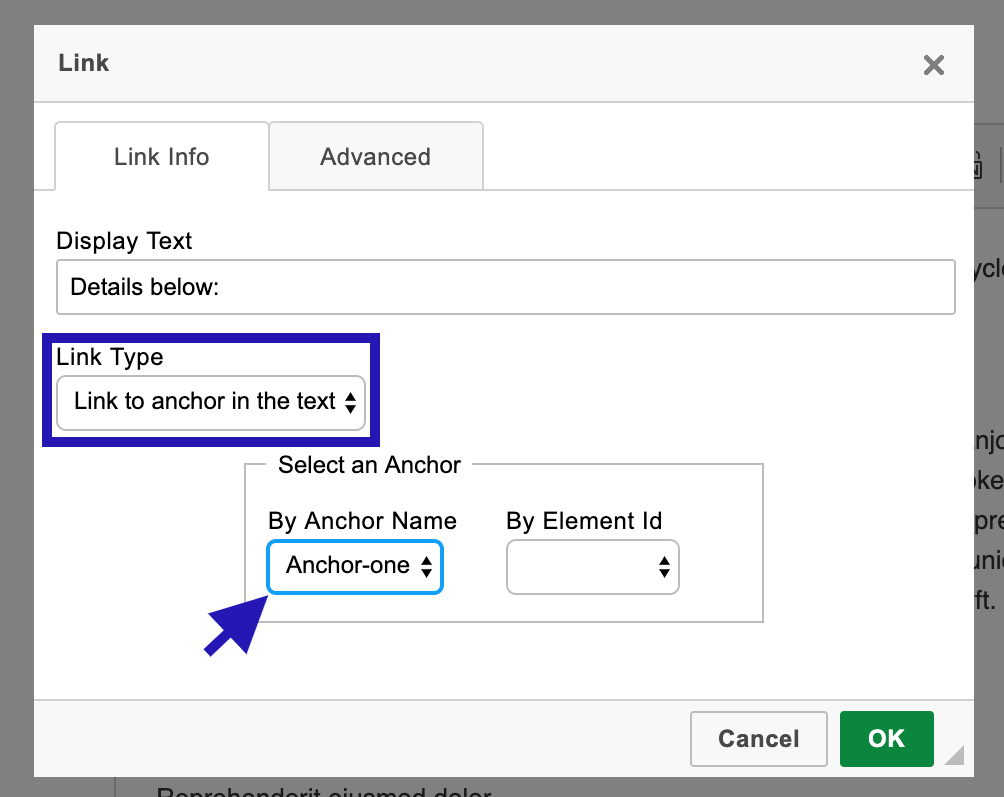 After that, when someone clicks in the text "More details" in your Story, they will jump directly to the specific sections in the story, where that information was linked to.
Removing an anchor link
Simply right click on an anchor text and select Remove Anchor.