Newsroom setup
Creating your Newsroom media gallery
Showcase brand assets like logos, headshots and product pictures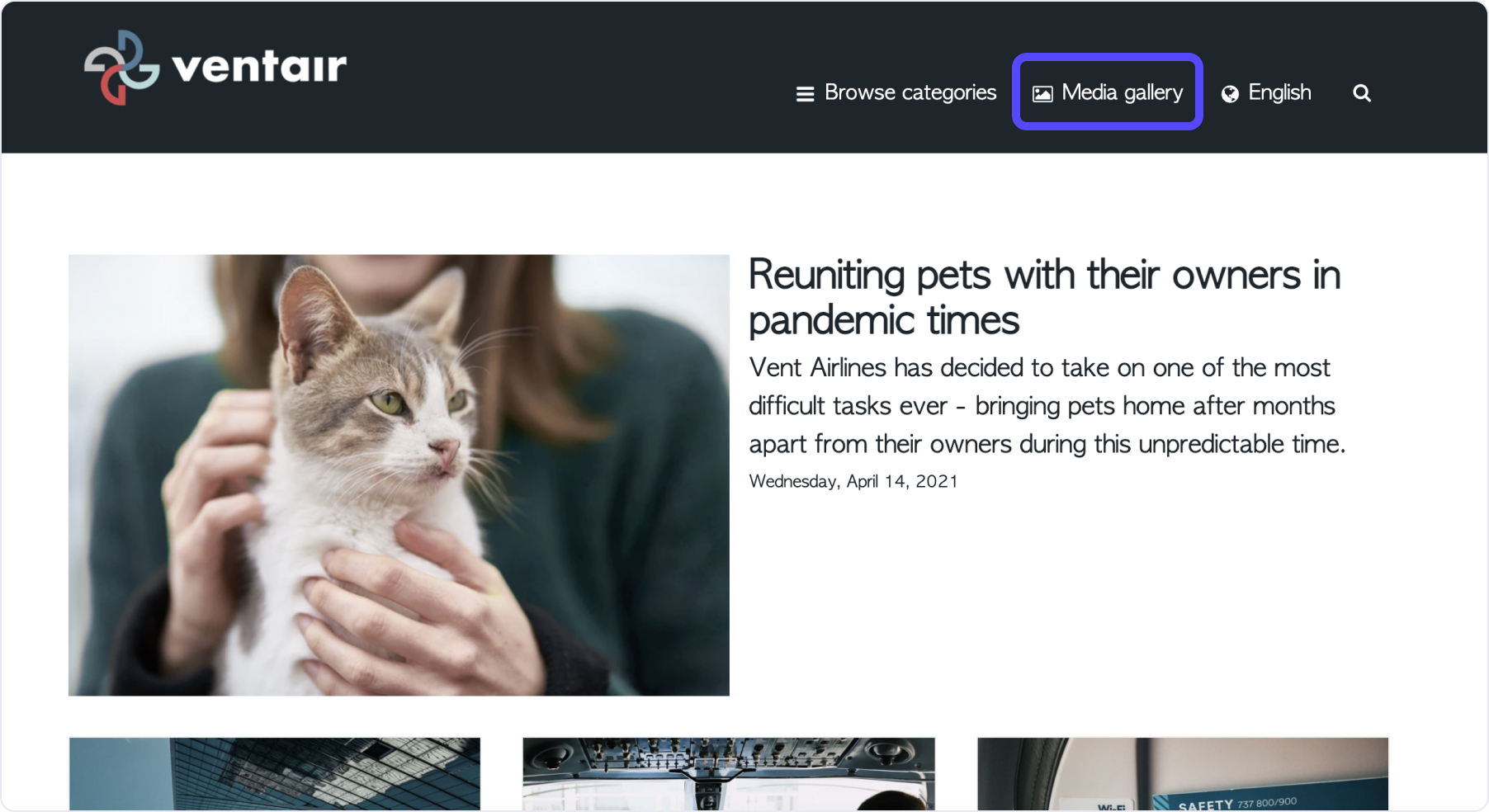 In this article, we'll cover how to upload downloadable newsroom media for your visitors to see in your Newsroom Media gallery. Having a direct link to your brand logos, latest product images and company pictures makes it much easier for the press to find and save hi-res images when they cover your stories.
Here are some shortcuts:
Creating Newsroom media for your newsrooms
Prezly's Newsroom Media gallery allows you to store multiple images and albums that are easily accessible by newsroom visitors. 
Adding a new album to your Newsroom media
1. Go to your Newsroom Settings page by clicking on the settings button as seen below

2. Select "Newsroom Media" and click on "Select Images"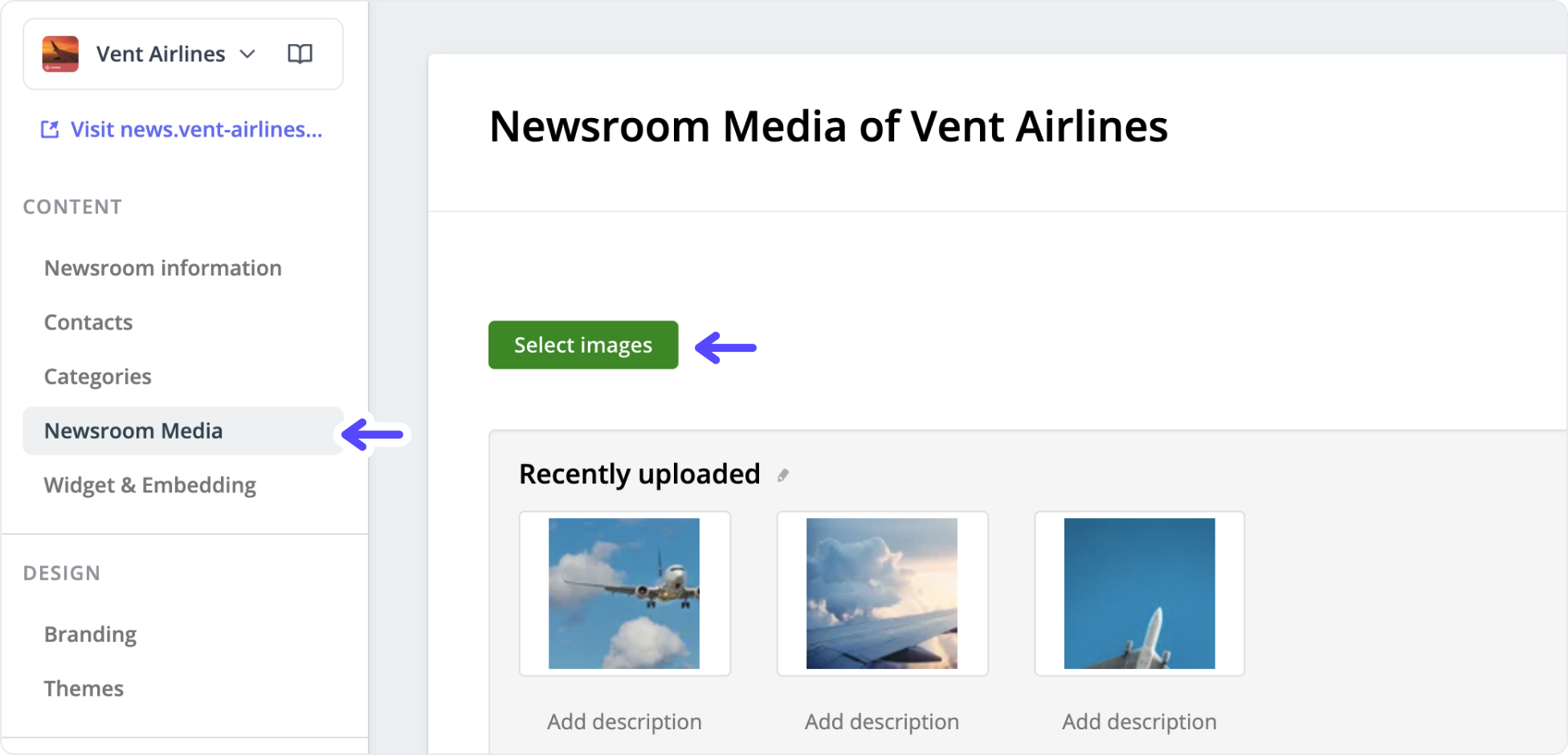 3. Once you click on "Select Images" you'll see some options for where you can upload your images from, such as your computer or a cloud service. You'll also have the chance to crop your images during the upload.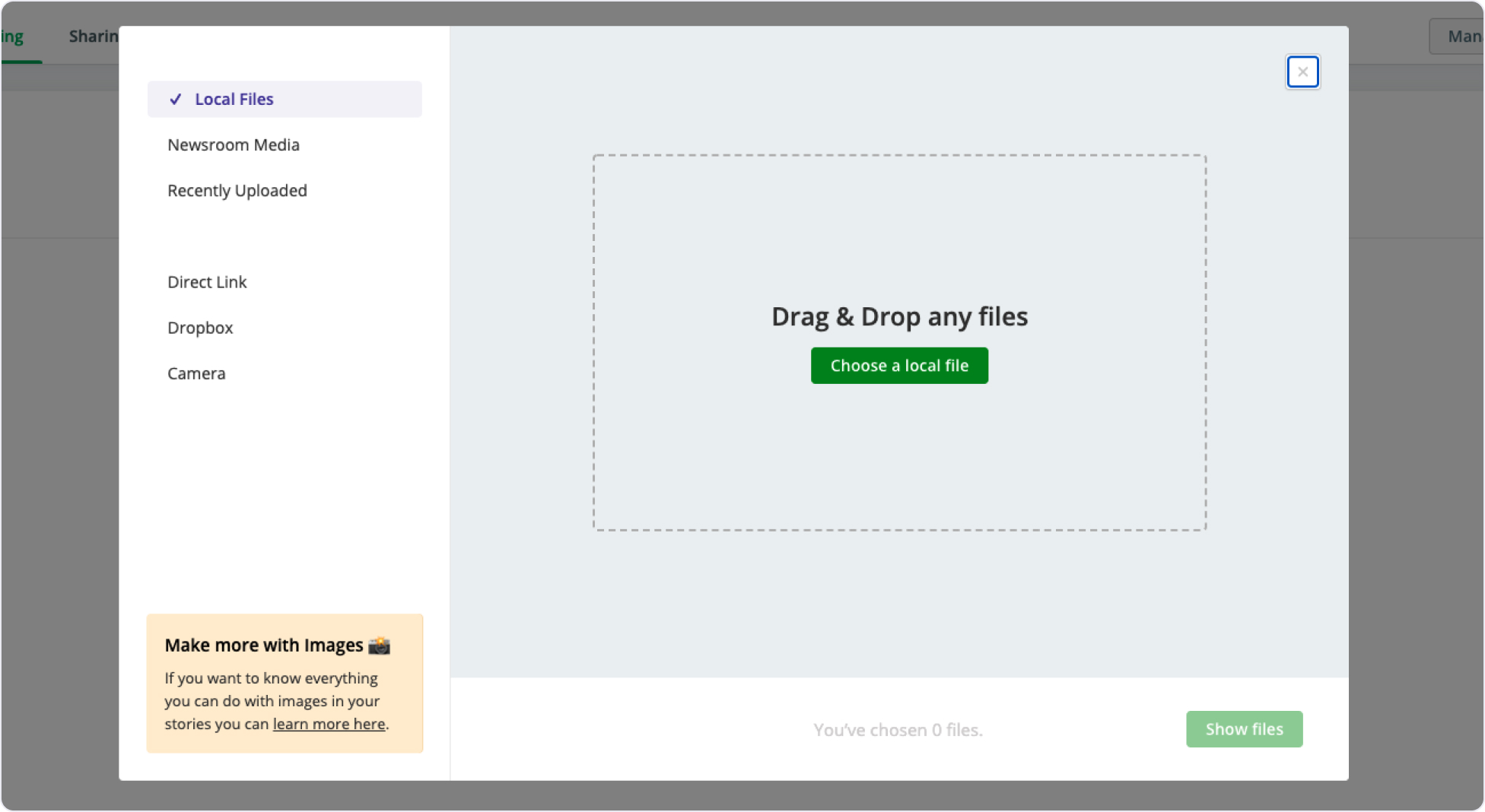 💡Pro tip: Learn more about how to upload and edit your images here.
Organizing your images into albums
After you've selected your images, you can separate them into different albums. Each album can have its own title and each image can have its own description.

💡Pro tip: Currently, we only support image files (PNG, JPG, GIF), but we plan on adding support for other filetypes in the near future. If you need anything specific, be sure to get in touch!
Adjusting the layout of your albums
Make your album public
​You can choose to have a public or private album in your media gallery.
​
Edit album name or rearrange the order of albums
​You can edit the album name by merely clicking on the title, or rearrange the orders of an entire album by clicking and dragging using the arrows icon next to the album name.
​
Adjusting the image size and spacing
​To adjust the image size and also the space between images, click onto the cogwheel icon at the end of an album > Change layout ​
​
Rearrange the images within the album
​You can do that simply by dragging and dropping the images 
---
Looking for best practice tips for setting up your Newsroom Media? Take a look at how IKEA organizes its albums by events, seasons and collaborations. ​