Managing Contacts
Editing contact information
Learn how you can edit or make updates to contacts
Contact preview page
On your contacts page, click on the contact you want to edit. In the Contact Preview page will open on the right-hand side of the screen, click on "Edit Contact."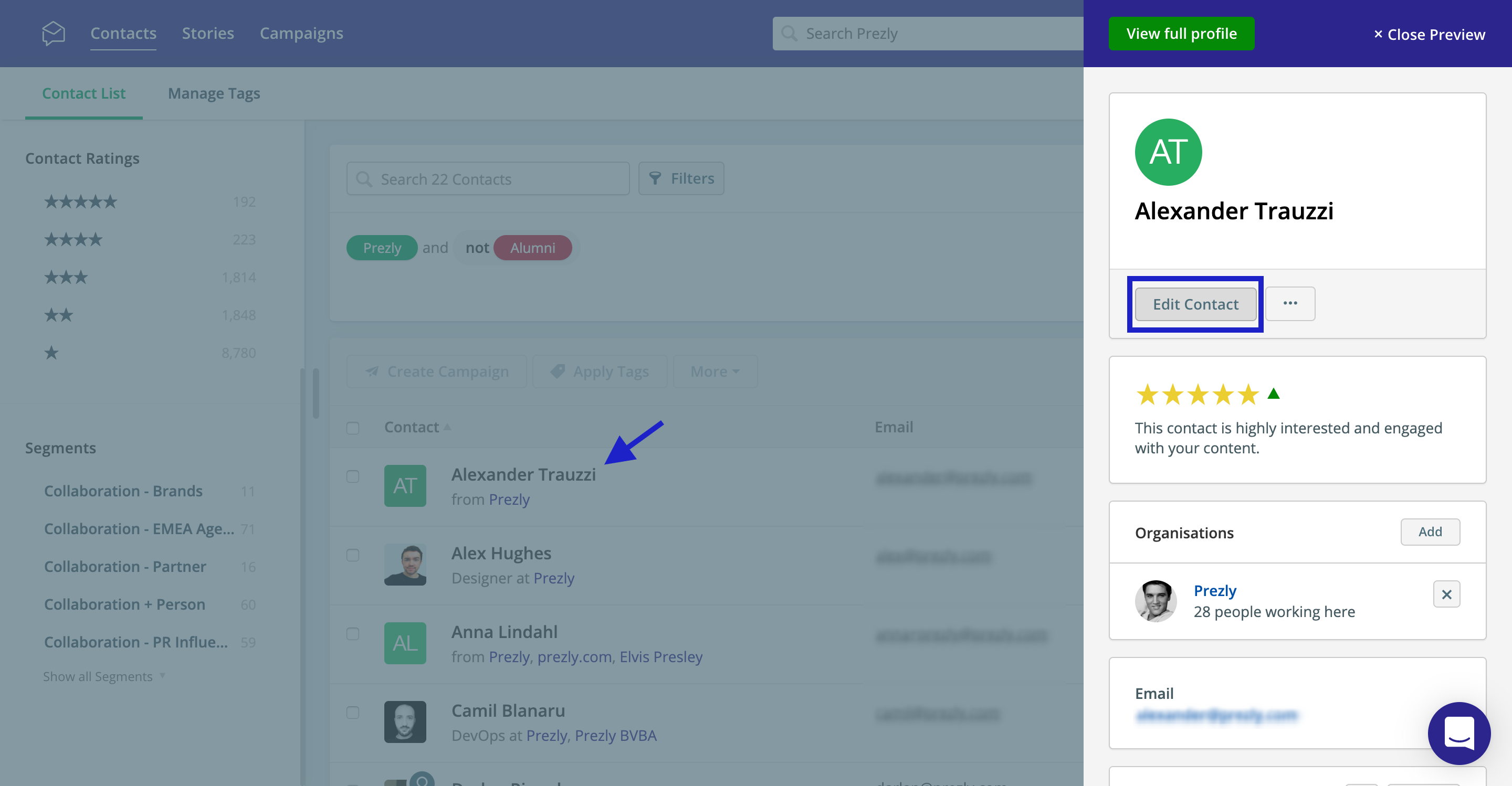 Contact profile page
You can also edit your contact information on the profile page. Access the Contact Profile page, and click on Edit Contact.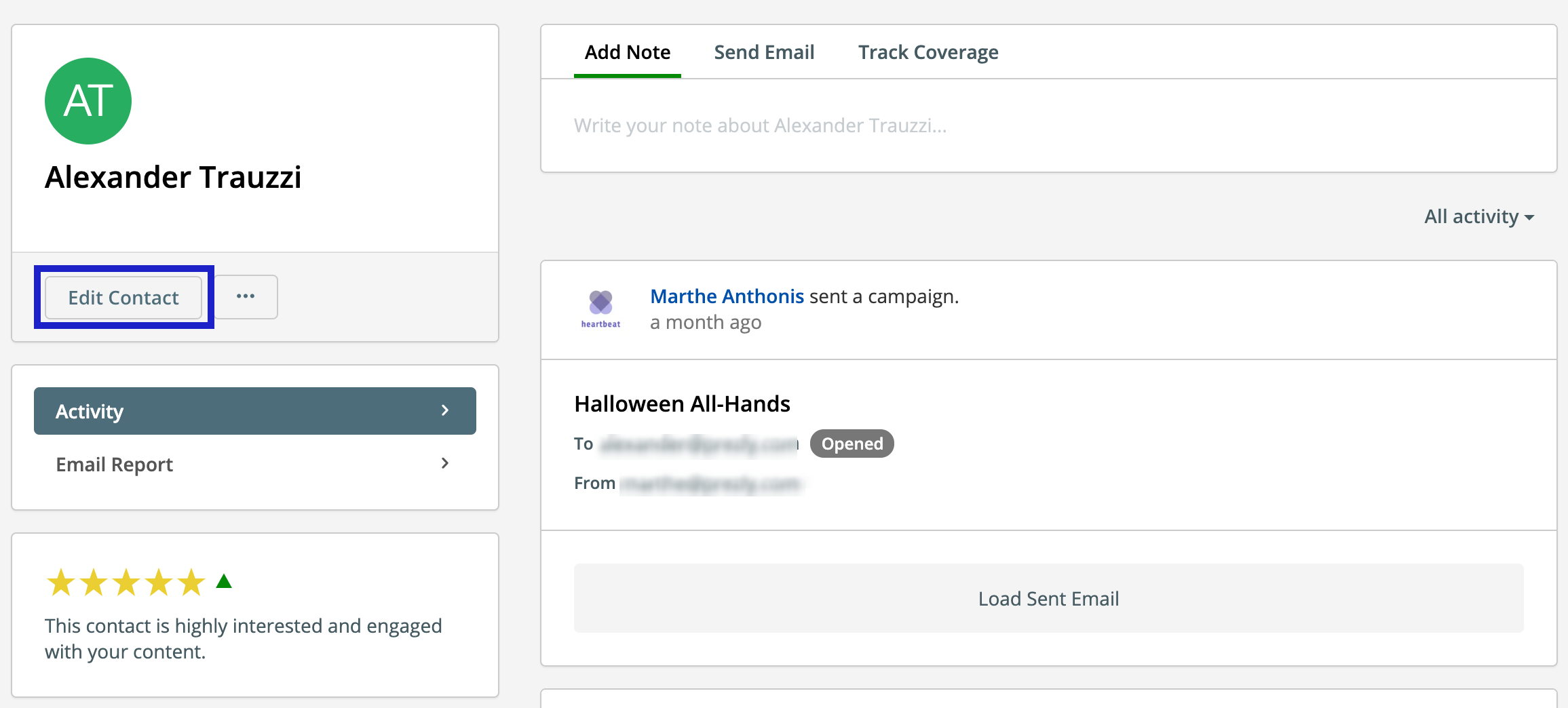 After you finish editing your contact data, make sure you click on "Save Contact" so you don't lose any of your edits or updates.