Creating Campaigns
Personalizing your email Campaigns
Use dynamic content information to personalize your Email Campaigns
You can use dynamic content to make your Campaigns more personal. By adding custom fields, you can automatically display a contact's name or display information about the story you've added to your campaign.
First name
Last name
Full name
Link to Story
Short link to Story
Salutation **
** Premium feature, see Feature Labs for more information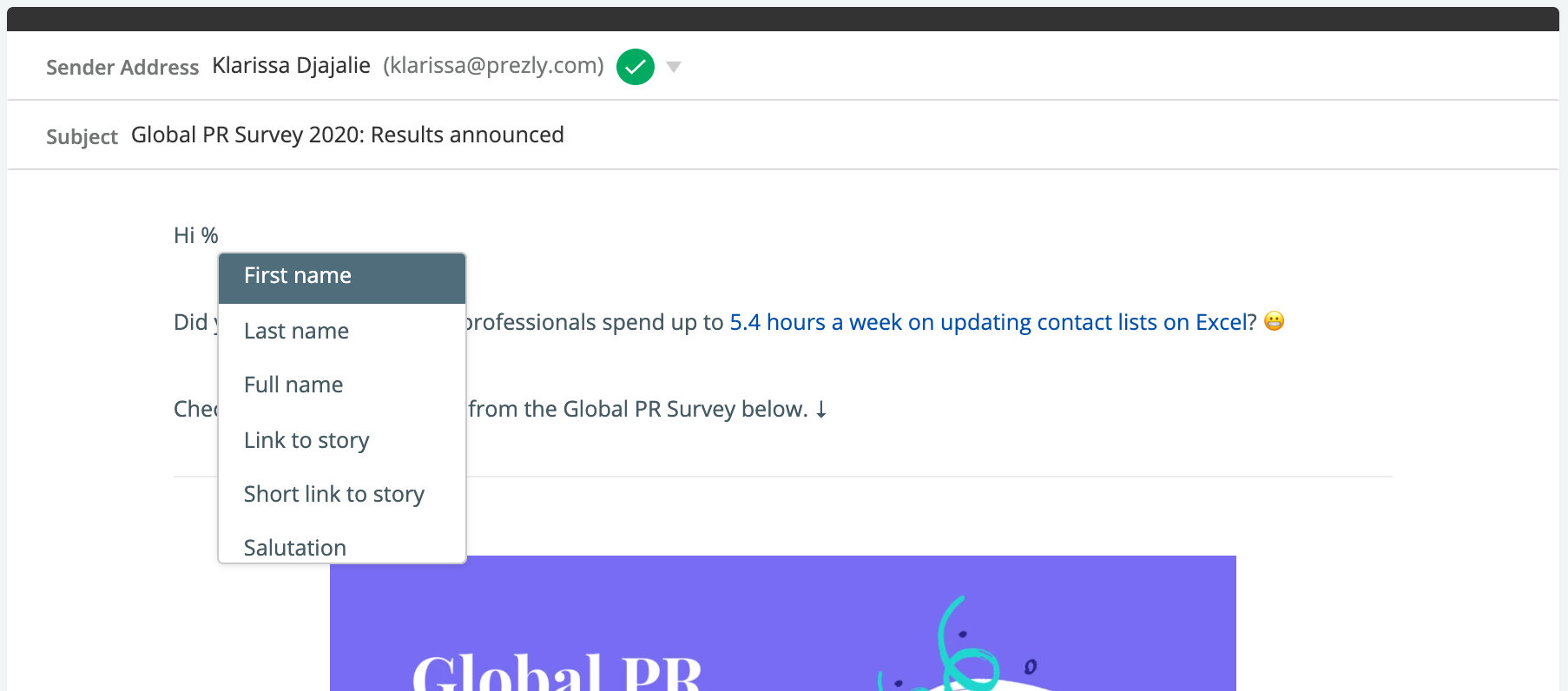 Start by typing in the "%" key within the email body of the Campaign Composer and you will see a drop-down list of the dynamic/custom fields, then select the field you wish to include. 
In this example below, we've added the first name in the email intro:

And, let's say one of my email recipients is Jesse. This is how the email will appear to him:
Send tailored Pitches to specific groups of recipients
We strongly recommend that you tailor your Pitches according to specific groups of recipients in order to drive engagement rates up. Your messaging, for example, will potentially be different for Bloggers vs TV Journalists. 
See how you can best categorize contacts by adding Tags or creating Segments, as well as how to filter Contacts when selecting recipients for your Email Campaign.