Managing Newsrooms
Privacy settings for your newsrooms
Customize text for your email footer, cookie statement, and newsroom subscribe information
The Privacy Settings of a newsroom is where you can customize legal or policy disclaimers, such as the cookie statement, subscribe success message, and email footer message.
This settings page is also where you can set up your permission pass campaign, which helps you to reach out to your contacts to double-check their subscription confirmation.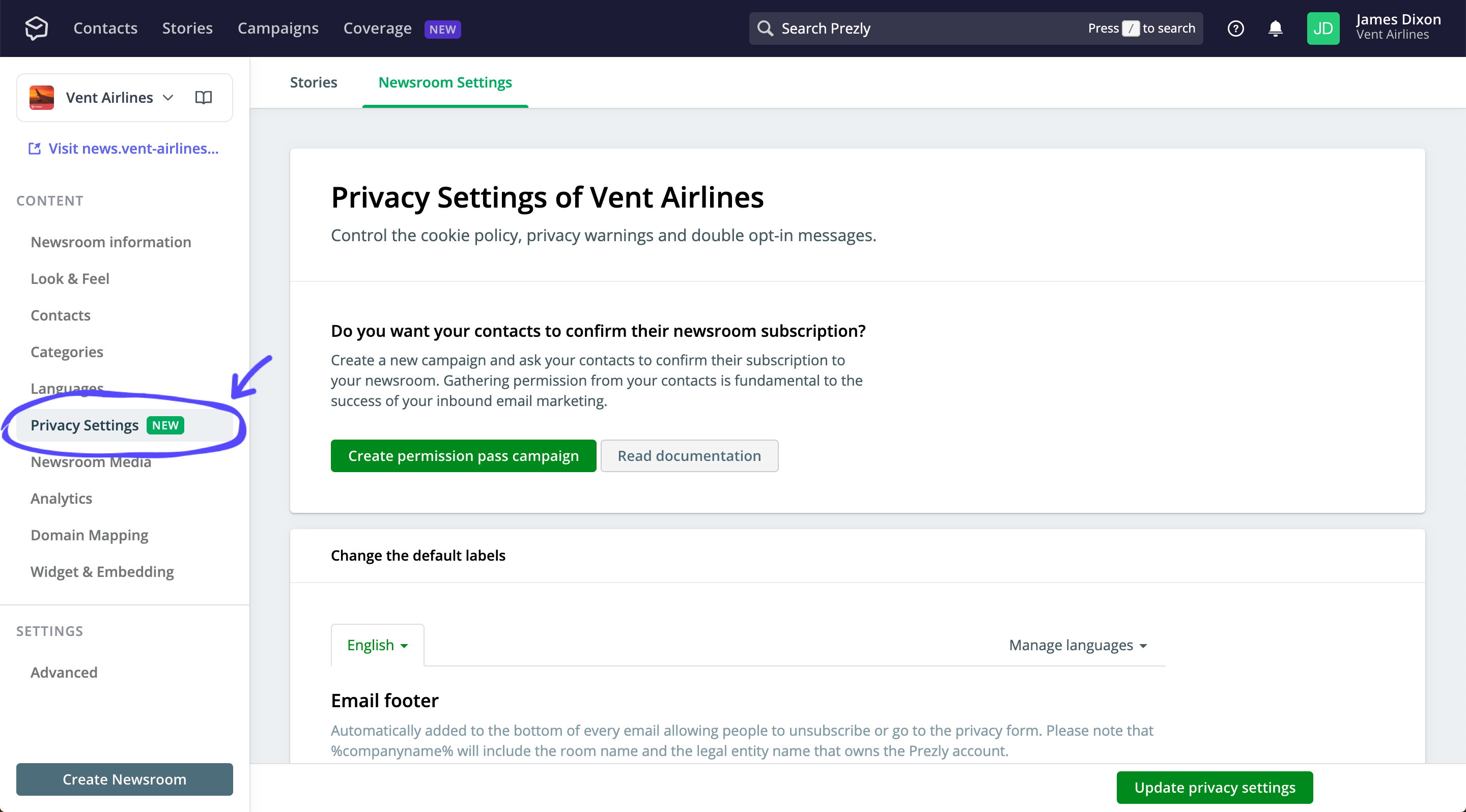 These settings allow you to customize the text or messaging so that they fully reflect your brand voice and personality, all while making sure you ensure compliance with GDPR and privacy policy.
You can also customize the texts for different languages that are enabled for your newsroom.