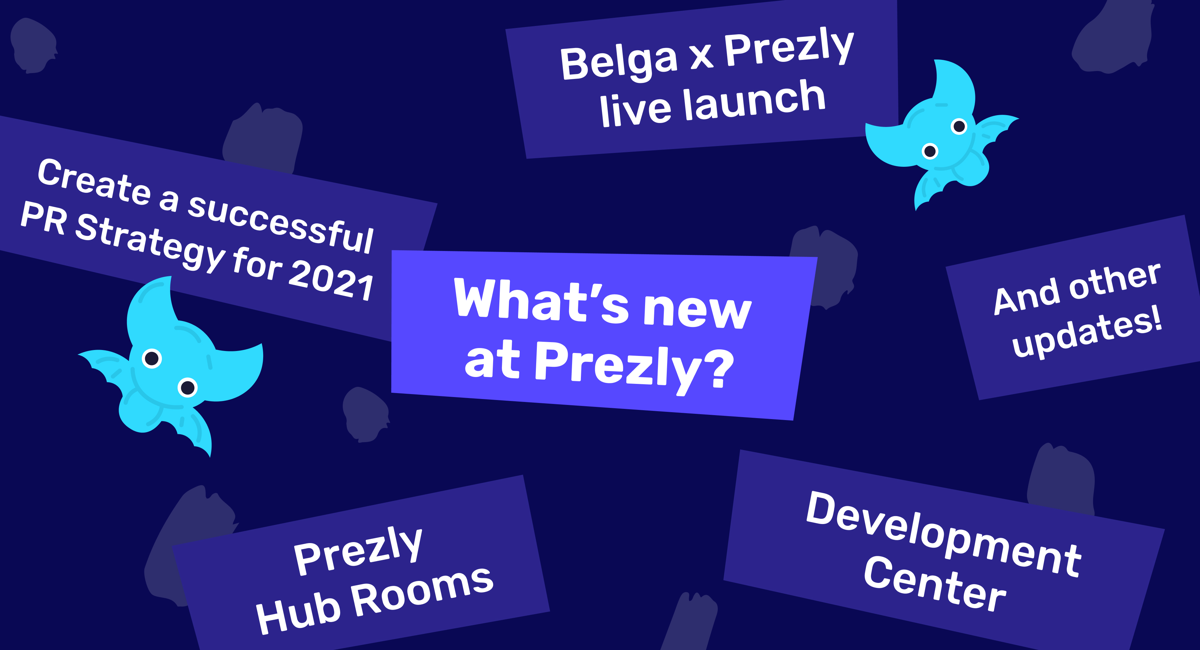 Customer spotlight
Using Hub site to organize your site content
Creating a PR strategy in 2021, Prezly Hub site inspiration, Prezly Development Center, the Belga + Prezly partnership, and more!
25 February 2021
---
Feature Insights: Hub site
If you're a PR agency and you have different sites for each of your clients or are a larger, global company that has several divisions worldwide, having a hub site allows you to have an overview of other sites. This can be an overview of your clients' sites or different branches of your brand.
See how oona uses hub site to organize content. Watch the video →
---
How to create a successful PR strategy for 2021
We kicked off 2021 with a brand new PR Roundtable, where we spoke to PR industry pros Gini Dietrich and Laura Sutherland about how to measure PR success this year. Get the top advice on strategy, measurement, and tactics, and find out how working with strategy can help you progress in your PR career. ​
Read it, bookmark it 🔖, and watch the video here →
What happens is clients will say, well, let's do this. And you can say, great, where does it fit in here? And if it doesn't, is it a priority? Or is it something that we need to shift? Or is it just something that we'd like to have and we don't really need? ​
​​
​– Gini Dietrich, Spin Sucks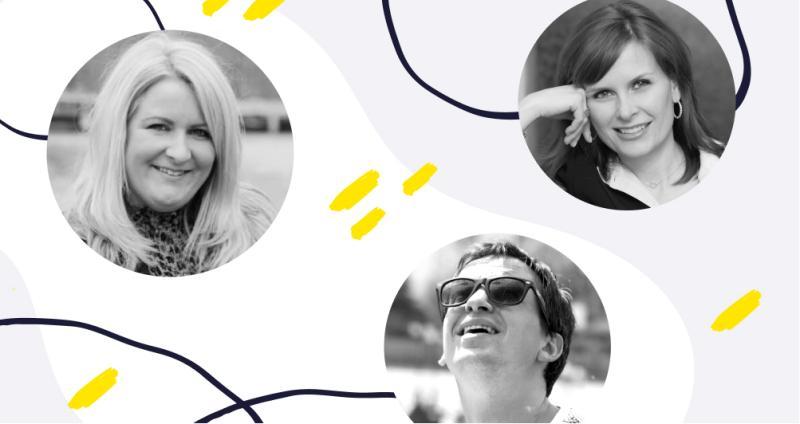 ---
More options for setting Team Permissions
When you and your team sign up for Prezly, by default, all team members have the same full access to all the sites, features, and settings across the Prezly account. But you can also limit a team member's access to only specific parts of the account to prevent any unwanted or accidental changes in your content, contacts, or settings.
In our latest update, we've added two more permissions to the list:
Limit users from being able to add custom sender addresses
Limit users to send campaigns or pitches in Prezly
Update your team permissions now. Click here →
🚦This feature is only available for Premium or Enterprise plans. If you wish to activate this, please contact us via the in-app messenger. 
---
Introducing: The Prezly Development Center ✨
Behind the scenes at Prezly, we've been talking a lot about sharing the Prezly API with our users to help you become more self-sufficient and allow you more flexibility for integrations with other tools you currently use.
For example, if you are currently using a social listening tool (Belga.press, Auxipress, etc), your developers might be able to find a way to link that to your account so that the coverage appears in Prezly automatically.
Check out Prezly's API documentation here →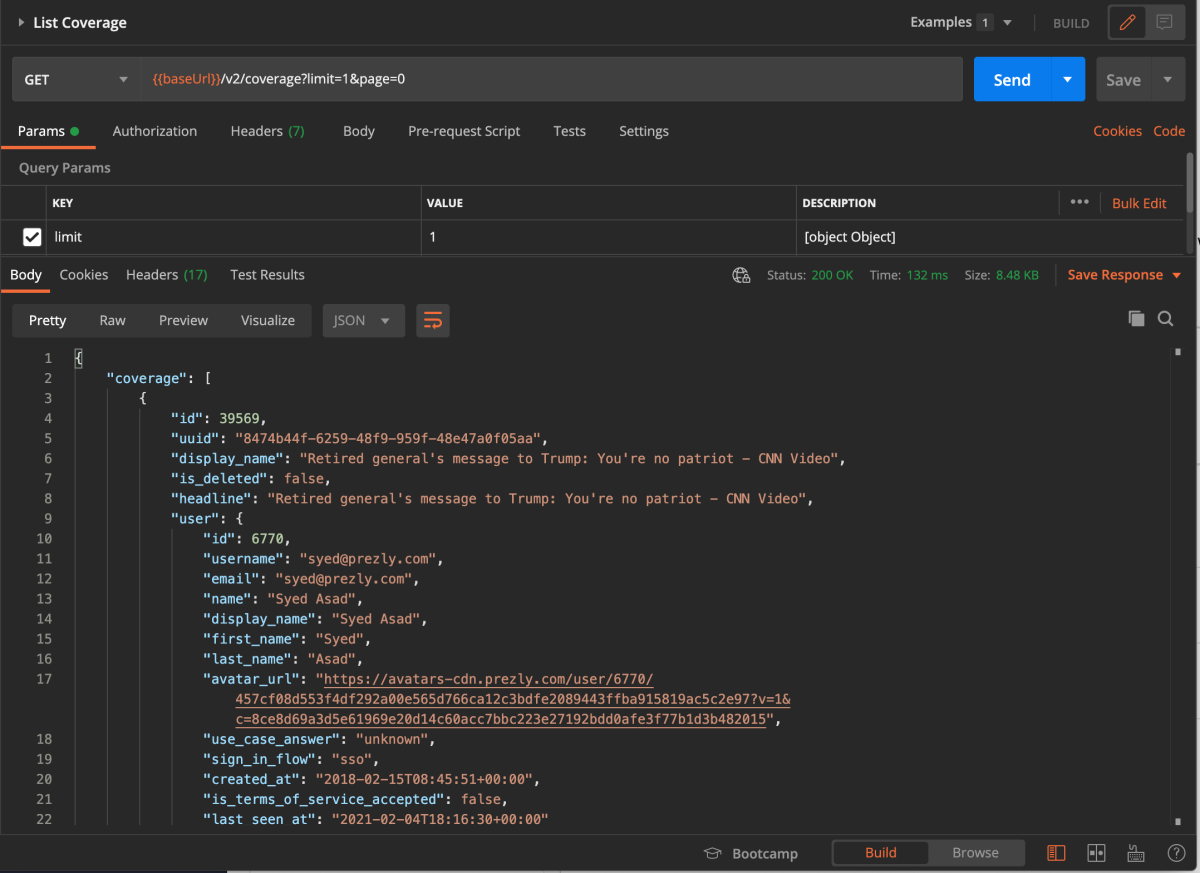 ---
The Belga + Prezly Integration launch is happening tomorrow!
Final call to all Prezly users in Belgium! 🔔
We've partnered with Belga, Belgium's national news agency, to offer an integration that can save users even more time on their PR.
This integration automatically pulls users' Belga.press coverage into their Prezly account, centralizing their information and helping build out their contact lists.
Also included in the integration is Belga's PRpro service, which enables users to instantly distribute their press releases to all of Belgium's general media through Prezly.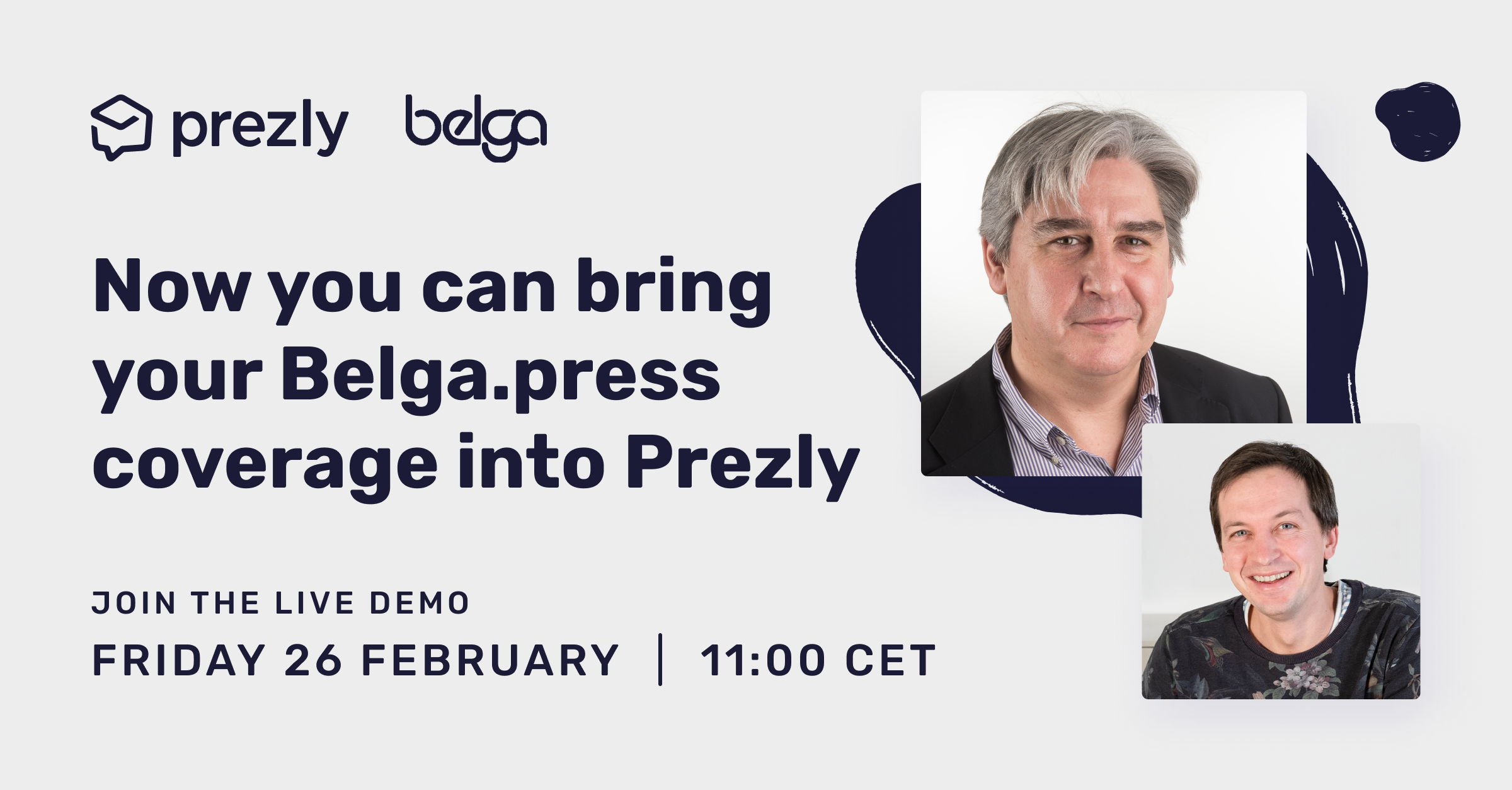 ---
---
For questions or comments, feel free to email us at [email protected] or start a conversation with us in our in-app chat.