Team settings
Invite & manage team members
Learn how to invite new users & manage user permissions in Prezly
Invite your team to Prezly and start collaborating on your contacts, stories, campaigns and more. You can also manage the user permissions of each team member to determine what each person can or cannot access in your account – particularly useful when working with multiple clients and external parties.
Access your team settings from anywhere in Prezly by clicking on your Account & Settings dropdown on the top-right corner of the tool and selecting Manage team; this will take you to https://rock.prezly.com/team.
You can also get to the same page via the scenic route by clicking on Organization settings and selecting Manage team in the left sidebar.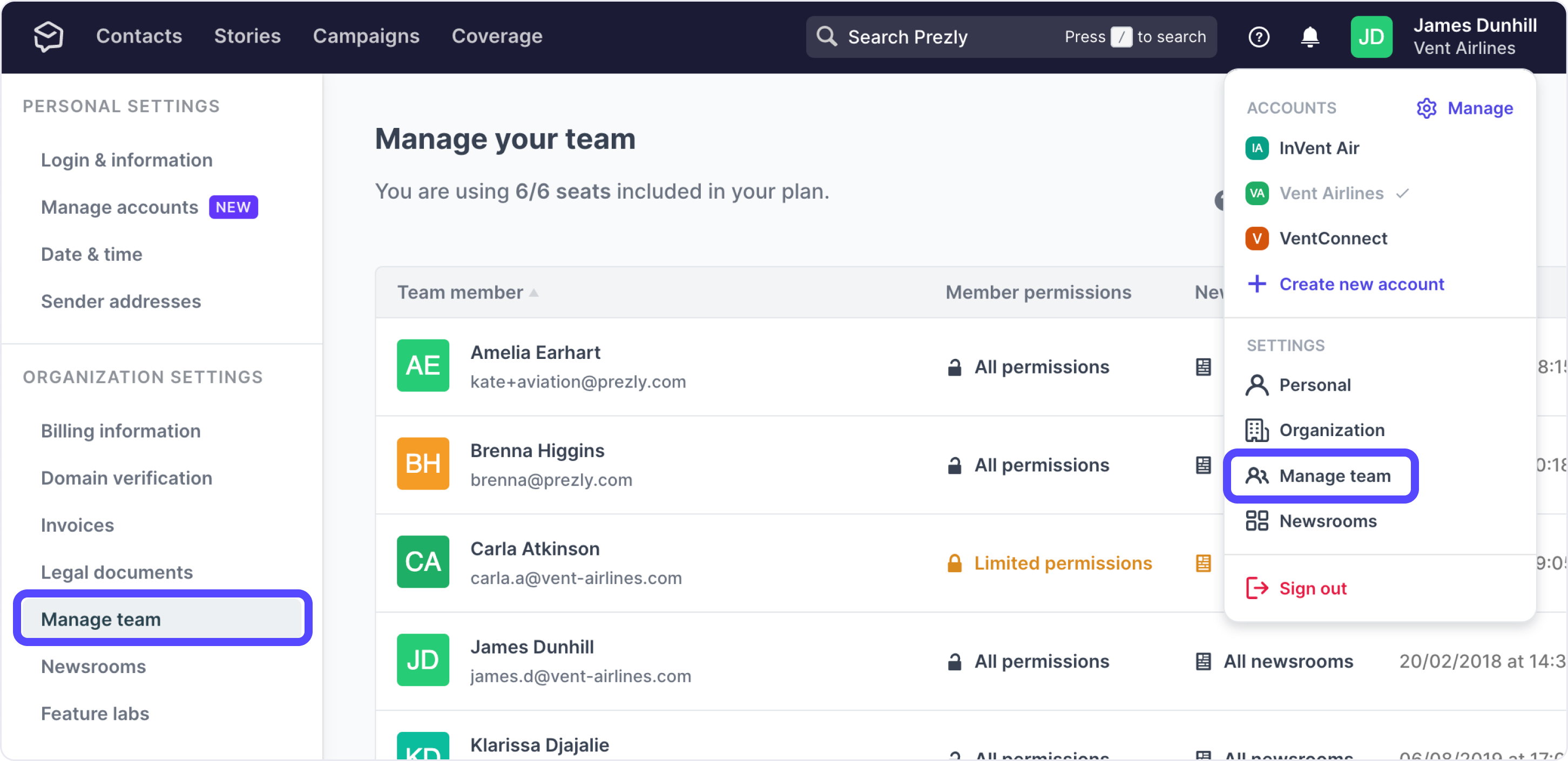 Selecting the green Invite team member button on the right will bring up an overlay where you can enter the email of the team member you'd like to invite. If you're on a Premium or Enterprise Plan, you will also be able to define the user permissions at this stage.
Once you click Send invite, an email will be sent to invite your new team member to join your team on Prezly:
⚠️Note: If you can't see the option to send an invite, it means you don't have available user seats. In that case, you can disable a login that is no longer in use or purchase a new user seat. Please contact our support team through the in-app messenger for more information about that.
If your colleague doesn't accept your invitation to use Prezly, he/she will be tagged as inactive in your team settings. You may choose to resend the invitation using the option on the right:

You can update your team settings whenever you like to disable accounts that you no longer require, or if you're on a Premium or Enterprise Plan, to change the permissions for each user.
To do this, hover over the contact you want to edit and click on the "···" button that appears on the right. This will open the settings for that particular user.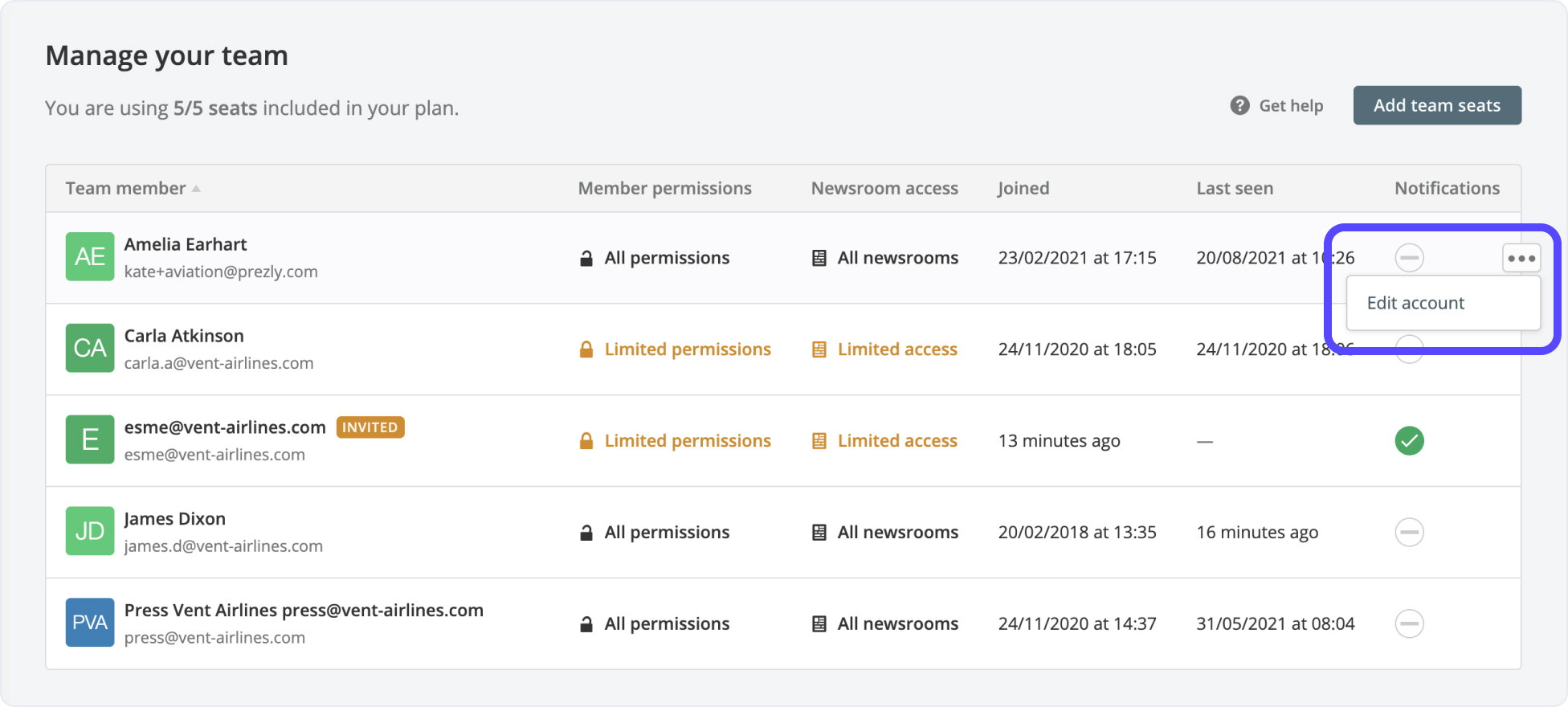 You can also disable users by clicking on the "Disable account" button on the right side of your teammate's profile. Their details will not be deleted and records of any previous activity records will be retained. 
Likewise, to re-enable a teammate, scroll down to "Disabled users" and click on "Re-enable account".